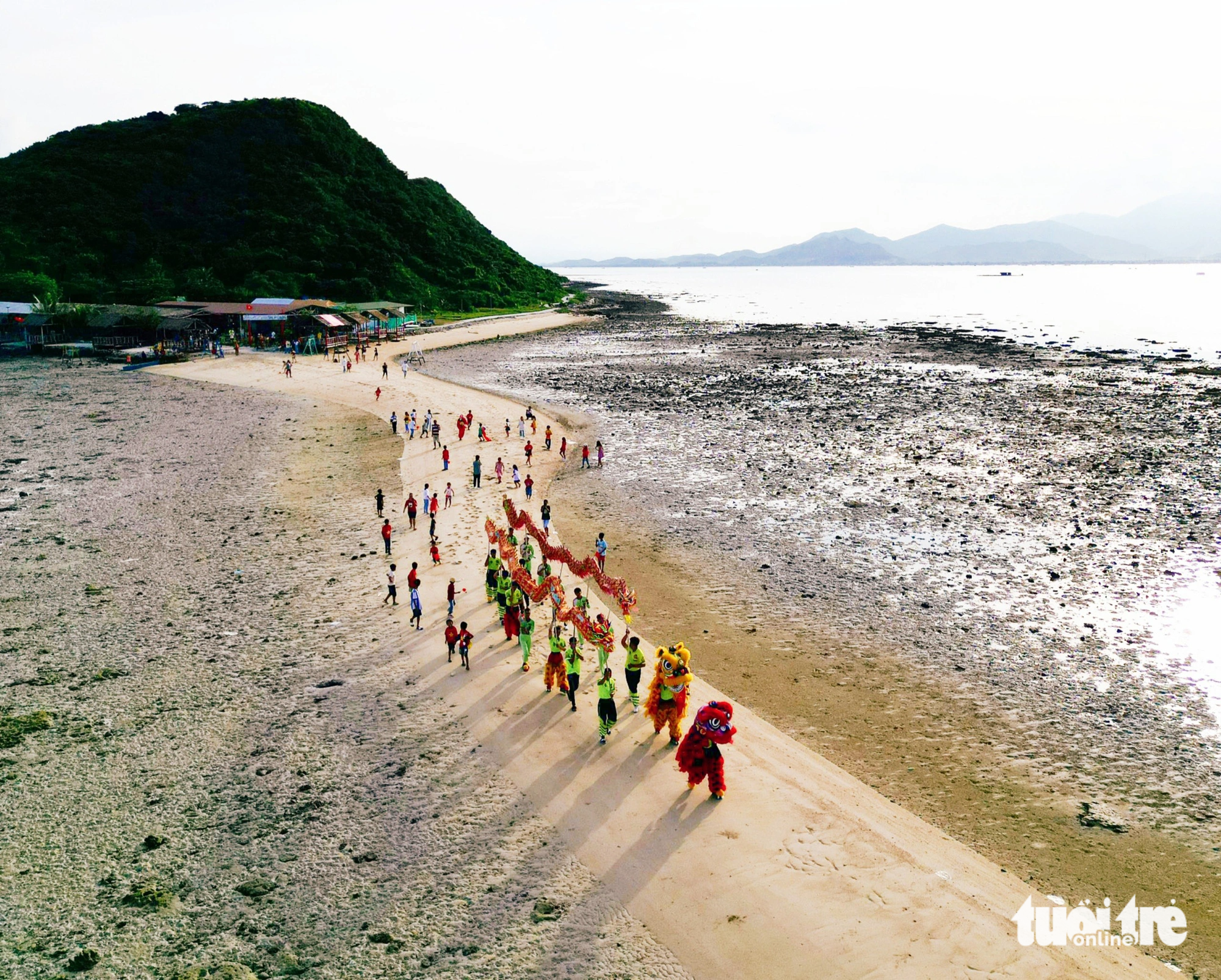 On the afternoon and evening of the 14th of the 8th lunar month, hundreds of children in Deep Son Island Village happily welcomed the lion dance troupe and cultural activities, received moon cake gifts, and had fun on the unique street of this island village.
Mid-Autumn Festival on Deep Son Island
In preparation for the Mid-Autumn Festival on Deep Son Island, the organizing committee arranged for ships and boats to transport children and parents from Hoan Bip to Deep Son Island Village to Reclining Buddha Island.
On the train, children eagerly held lanterns, unicorn drums and Mr. Diya masks to participate in the Mid-Autumn Festival event.
On the 400-meter-long road connecting the two islands of Reclining Buddha and Crow Island, amidst the vast sea, sky and fine sand, children and the Lion and Dragon group play games and have fun, as well as celebrate the Mid-Autumn Festival. Were also spreading light.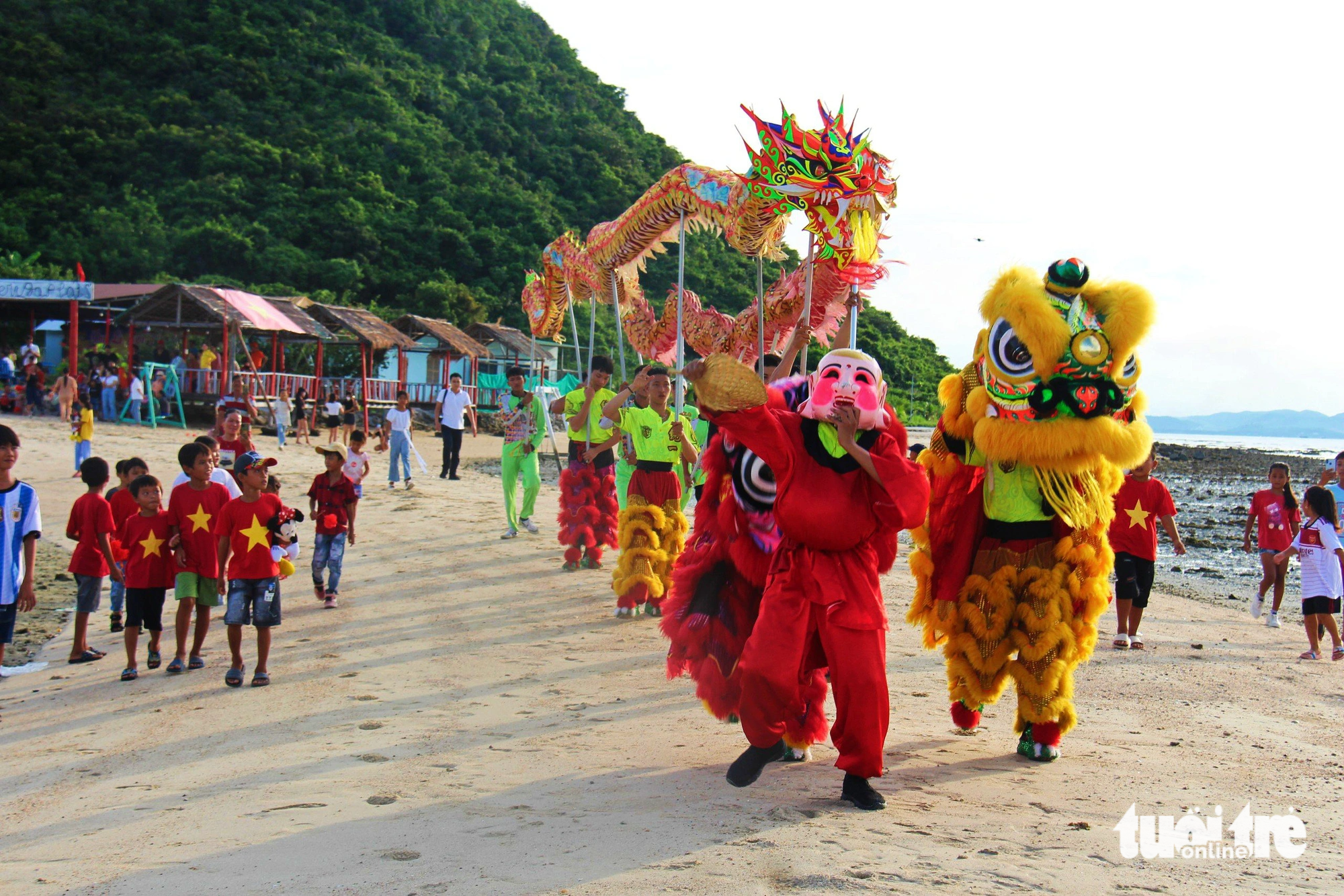 Nguyen Thanh That (9 years old) said he was very excited when he was told he could participate in the Mid-Autumn Festival event on the island.
"Today I am very happy because I got to see the lion dance and dragon dance, it is very nice. I also get gifts, sweets and candies from my uncles and I go out with my friends. I hope that in the next years "I will be able to play the Mid-Autumn Festival as well." Be happy like this" – confessed truthfully.
And Mr Tran Van Nan (36 years old) said he had arranged his work so he could take his children to enjoy the Mid-Autumn Festival with friends. Since this program started, every Mid-Autumn Festival, parents look forward to this program so that their children can have a meaningful and memorable Mid-Autumn Festival.
After the lantern procession, children can also take part in the entertainment, enjoy an Ong Trang feast and watch a lion and dragon dance performance. Each child was given gifts, sweets, lanterns…
"Island Lord" couple heart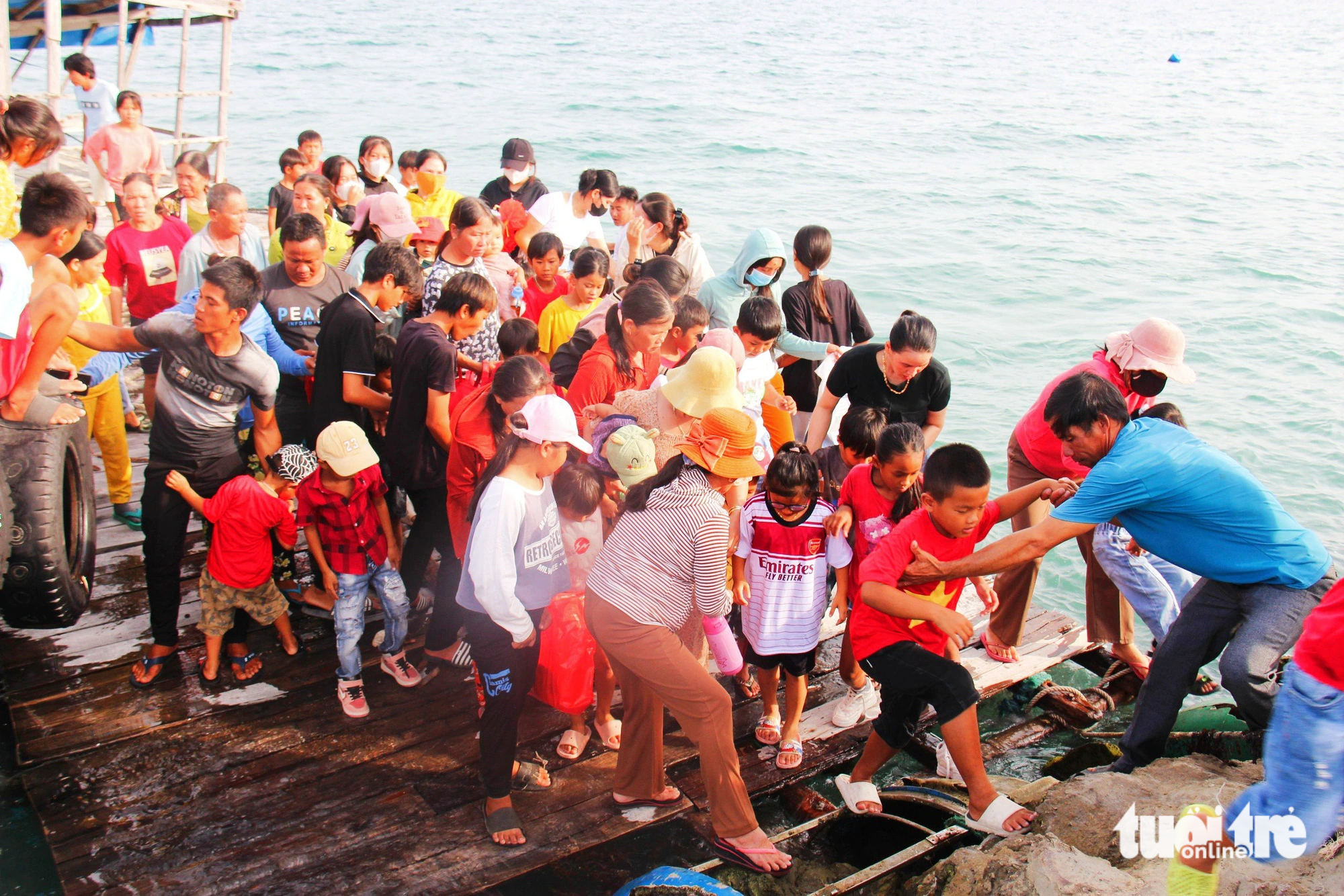 This is the fourth year that children on Deep Son Island have been able to truly celebrate the Mid-Autumn Festival. Thank you to Mr. Trinh Minh Dai Anh and his wife (residents of Reclining Buddha Island, often affectionately called "Island Lords") for organizing such Mid-Autumn Festival nights.
In Deep Son Island Village, residents lack fresh water and do not receive electricity from the national grid. The island is several nautical miles from the mainland, sea travel is inconvenient, and residents' lives are difficult, so children do not have many age-appropriate fun and entertainment activities. He said this is why his family has been trying to run a campaign to bring happiness to children on the Mid-Autumn Festival every year for the past 4 years.
To organize the Mid-Autumn Festival, Mr. Trinh Minh Dai Anh and his wife called lion and dragon troupes from Van Gia city (Van Ninh District) to come to the island to perform for children. In addition, he and his wife prepared gifts, lanterns, and candy for children.
In the first years of implementing the program, due to lack of funds, he and his wife used credit cards to buy clothes, candy, paper lanterns… at the supermarket.
"Seeing the children welcoming the group of lions and dragons, being excited about the games, and receiving cake gifts, makes us really happy. We will make this Mid-Autumn Festival event last as long as possible Will try to keep it." – said Mr. Anh.
Mr. Nguyen Ngoc Man, head of Diệp Son village, said that there are 90 households in this island village, all of which are poor and near-poor families. There is currently one kindergarten and one primary school on the island.
"Most people on the island make a living mainly by fishing. Currently, there is no national electricity grid on the island. There is only 3 hours of electricity generation on the island (6:00 pm to 9:00 pm every day) to 00 p.m.). People, children on the island are still facing difficulties physically and mentally. Therefore, we thank Mr. Trinh Minh Dai Anh and his wife to bring the Mid-Autumn Festival to the children of this Deep Son Island And the donors are extremely grateful to the village." – expressed Mr. Mann.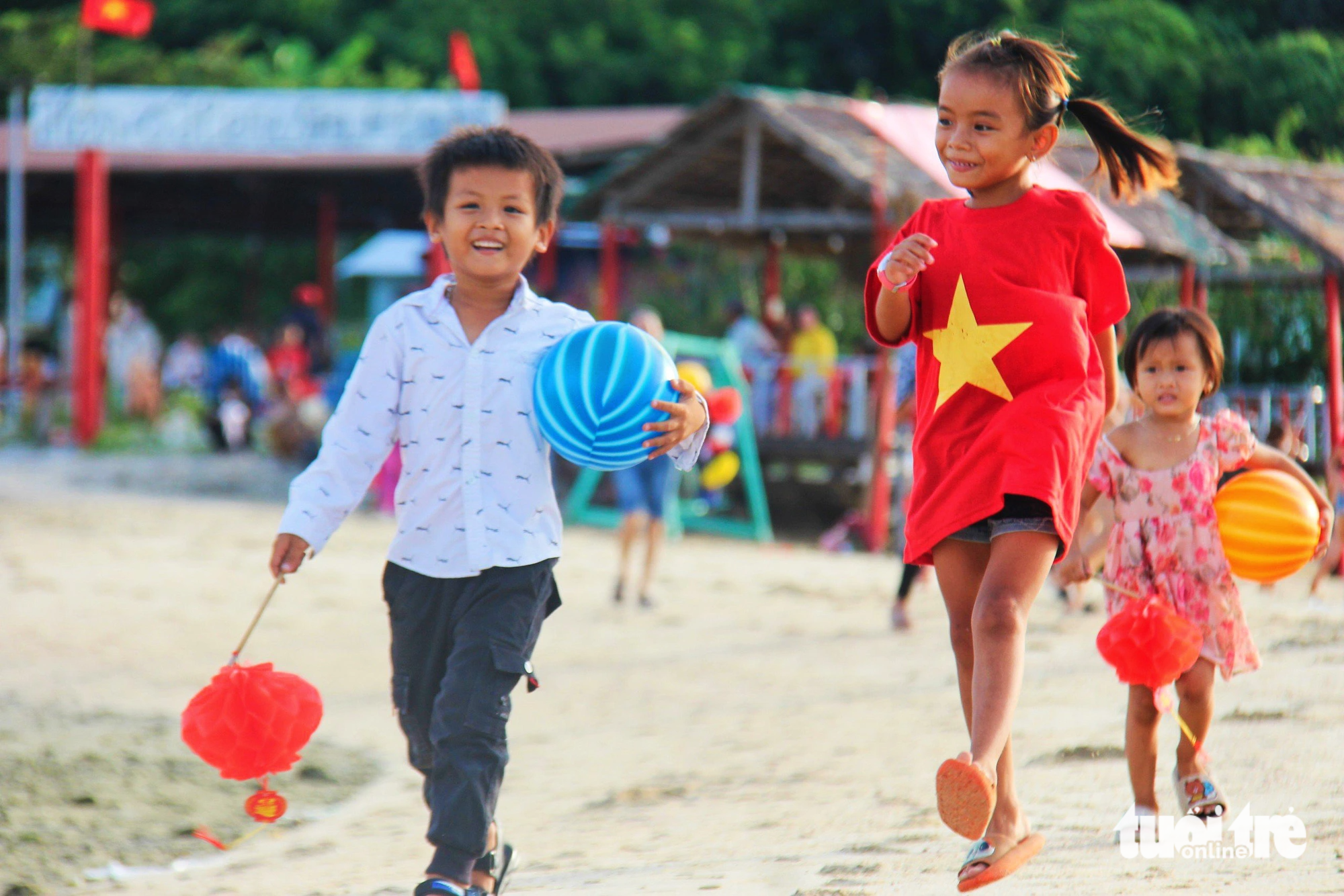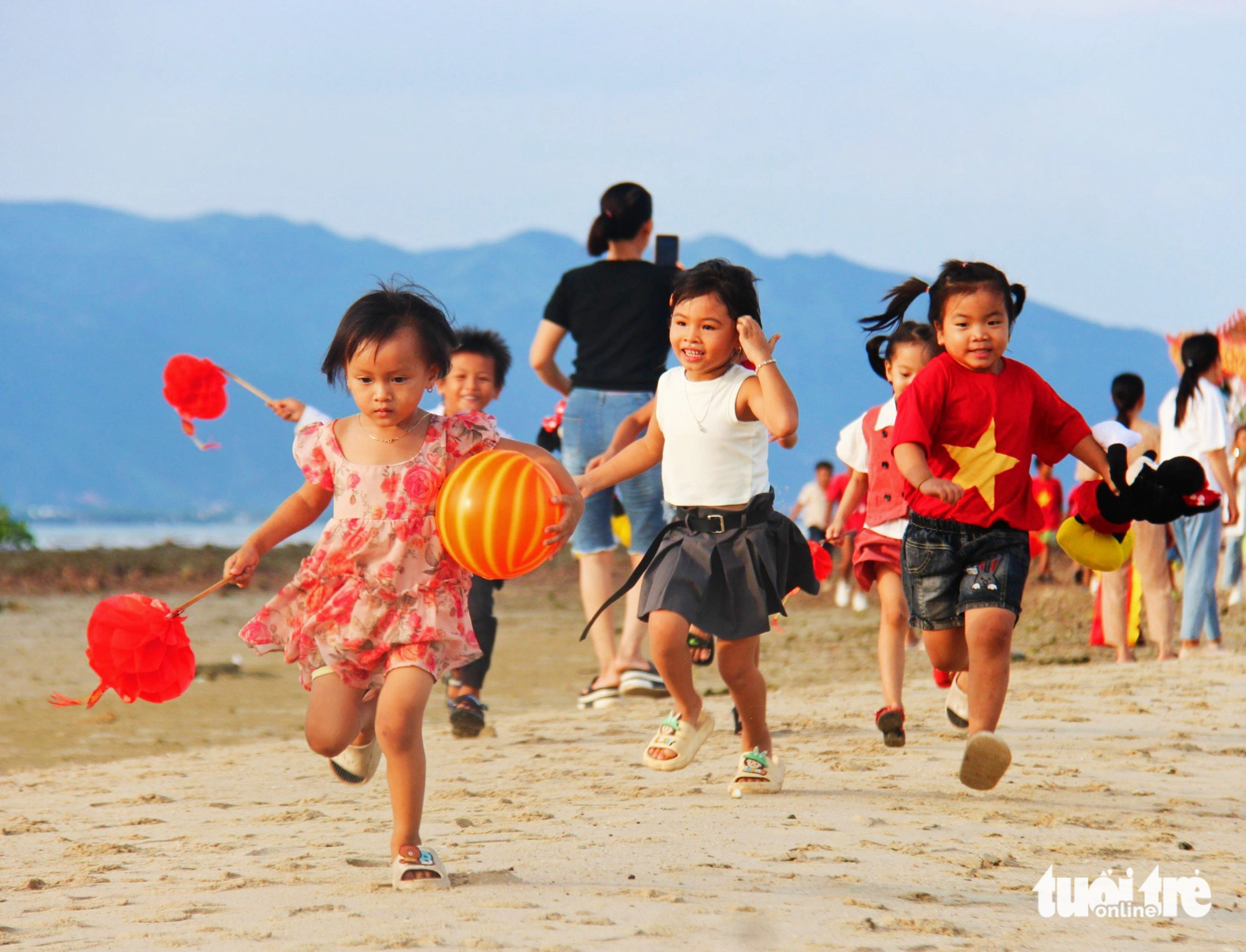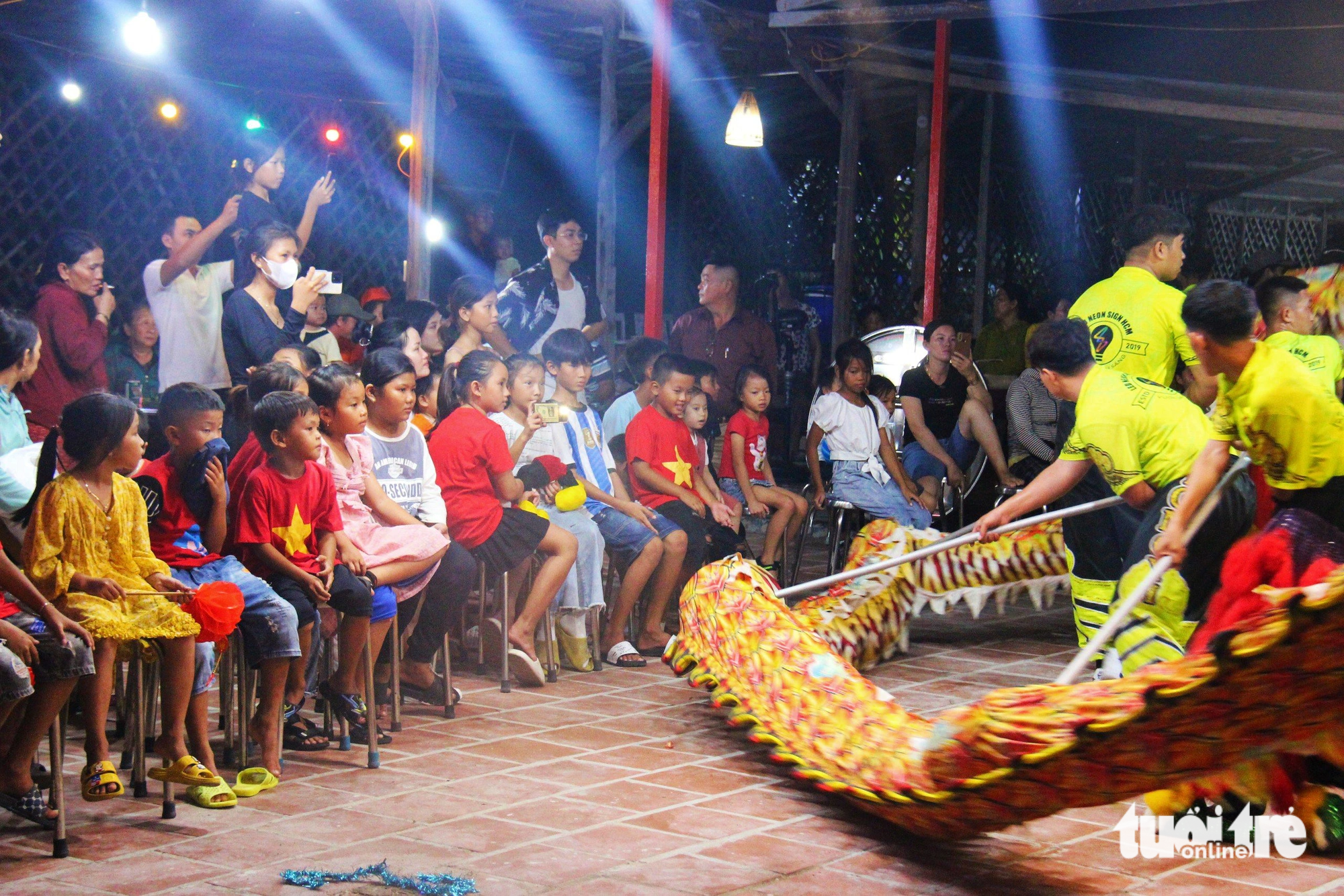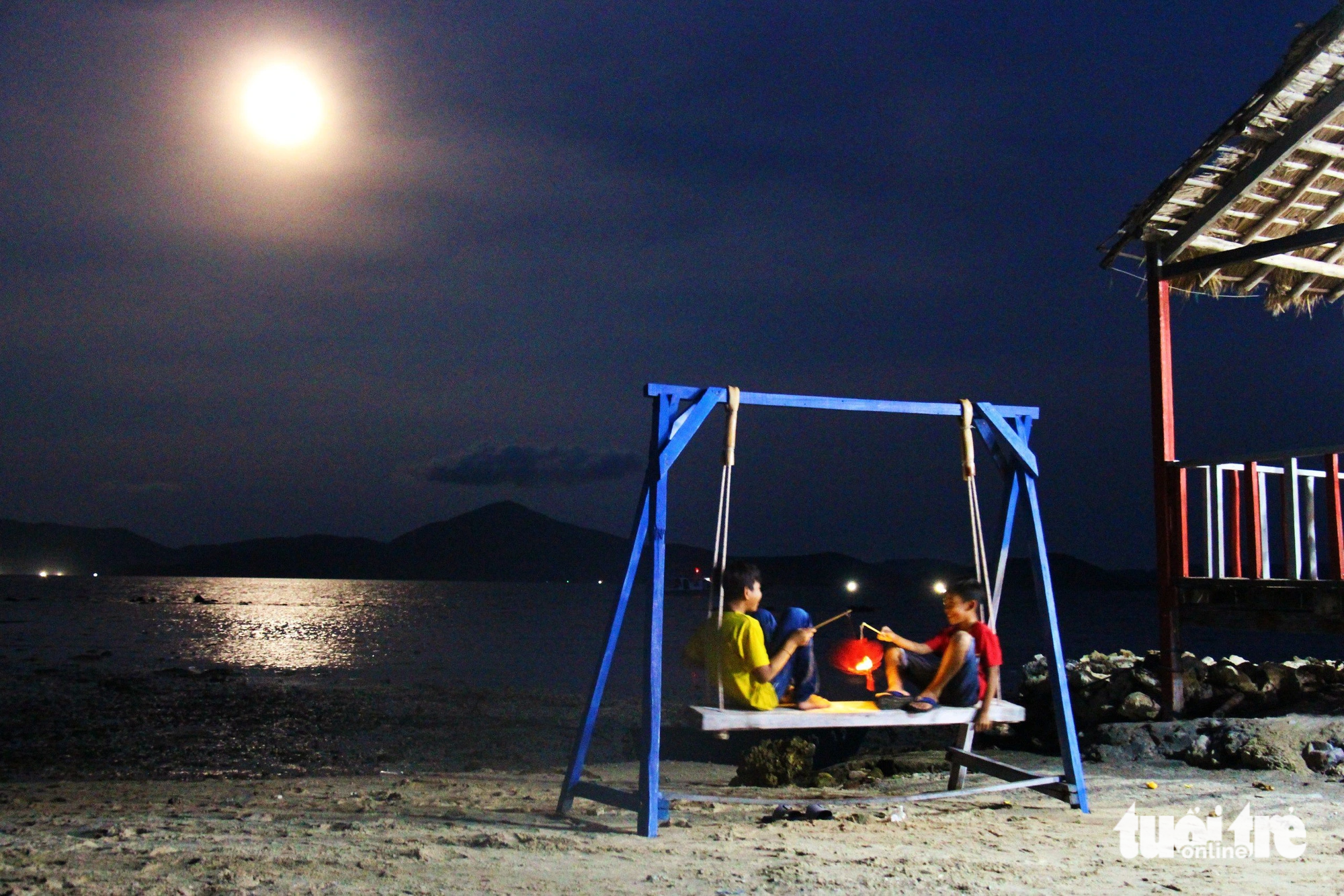 (TagstoTranslate) Mid-Autumn Lights Procession (T) Mid-Autumn Lights (T) Van Ninh District (T) National Power Grid (T) Paper Lanterns (T) Spawn Mountain (T) Road in the middle of the sea (T) Mid-Autumn seasonal celebrations