Serbian President Aleksandar Vucic announced that he had ordered the withdrawal of troops. In a statement given to the newspaper financial TimesThe President of Serbia said that any military action would be counterproductive, and affirmed: "Serbia does not want war."
A Kosovo government official confirmed Serbia's partial withdrawal on 30 September. With the withdrawal of troops over the last 5 days, equipment has also been moved to locations around the border, but a significant force still remains in the area.
The withdrawal of troops follows a public statement of concern by the White House, US Secretary of State Antony Blinken's strong call for President Vucic and the reinforcement of the NATO peacekeeping force in Kosovo (KFOR) with hundreds of British troops.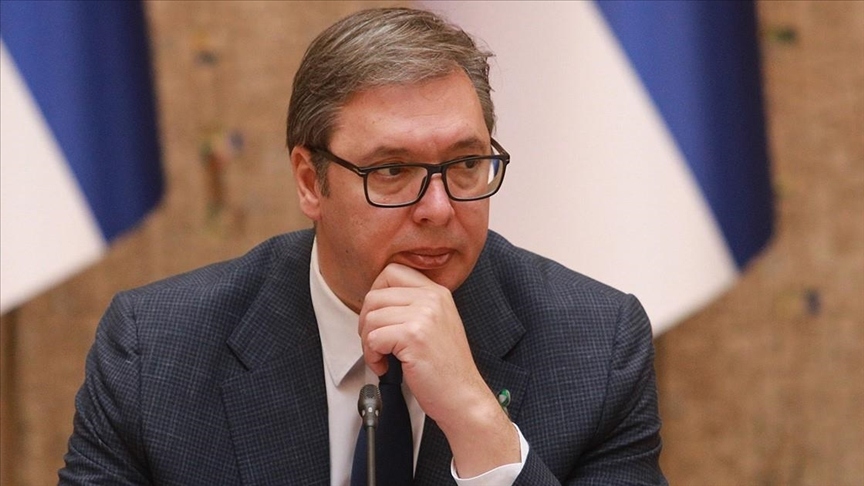 Serbian President Aleksandar Vucic. Photo: Anadolu
In his talks with Mr Vucic, Mr Blinken called for an "urgent de-escalation" and a return to the previous agreement to normalize relations with Kosovo.
According to Mr Vucic, the US Secretary of State said Washington could impose sanctions if Serbia does not comply.
Serbian President told news agency Tanjug: "I said America is a superpower and America can do or say whatever it wants but I am completely against it. I think it would be very bad."
This warning from America comes after a week of heavy tension. On September 29, US National Security Council spokesman John Kirby said: "Serbia is in the process of carrying out an "unprecedented" military deployment to the border with Kosovo.
"We are monitoring Serbia's large-scale military deployment along its border with Kosovo, including the unprecedented deployment of its advanced artillery, tank and mechanized infantry units to Serbia" – Mr. Kerby said.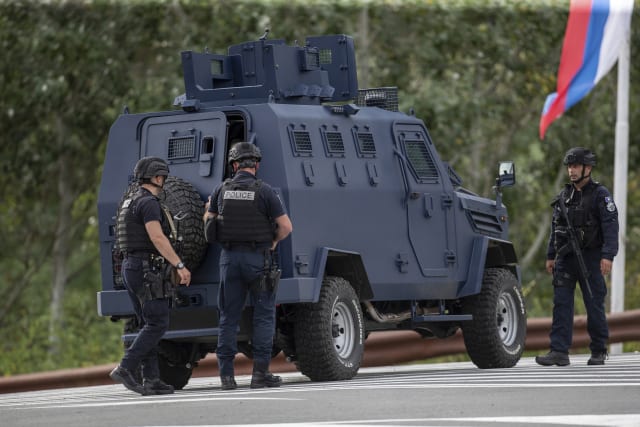 Kosovo police guarding a road near the village of Banjska. Photo: AP
Amidst this situation, KFOR was reinforced by a battalion of the British Army. The administration of US President Joe Biden said they are consulting with allies to ensure the status of KFOR.
Sheet Guardian On 30 September Andreas Michaelis, the German ambassador to the US, was quoted as describing the tense Serbia–Kosovo situation as "another gunpowder barrel in Europe". Mr Michaelis said on social media that "there has been very close cooperation between Germany and the US in the past days", which was important to avoid a further situation.
Tensions escalated on 24 September, when a fully armed Serbian paramilitary group ambushed a Kosovo police patrol, killing one policeman.
Three Serbian gunmen were killed in the ensuing clashes near the village of Banjske.
The gunmen were led by Milan Radošić, the deputy leader of Serb List, the party representing the Serbian minority in northern Kosovo. Through a lawyer, Radošić accepted responsibility for the shooting. However, the deputy leader of the Serb List did not explain the origin of the modern weapons possessed by the gunmen.