theo AP, The above statements were made by Mr. Mohammed Shia Al-Sudani at the Peace Summit in Cairo-Egypt on 21 October.
He warned that if the war between Israel and Hamas escalates to such an extent that it attracts other countries in the region, the supply of oil from the Middle East to the international market could be seriously affected.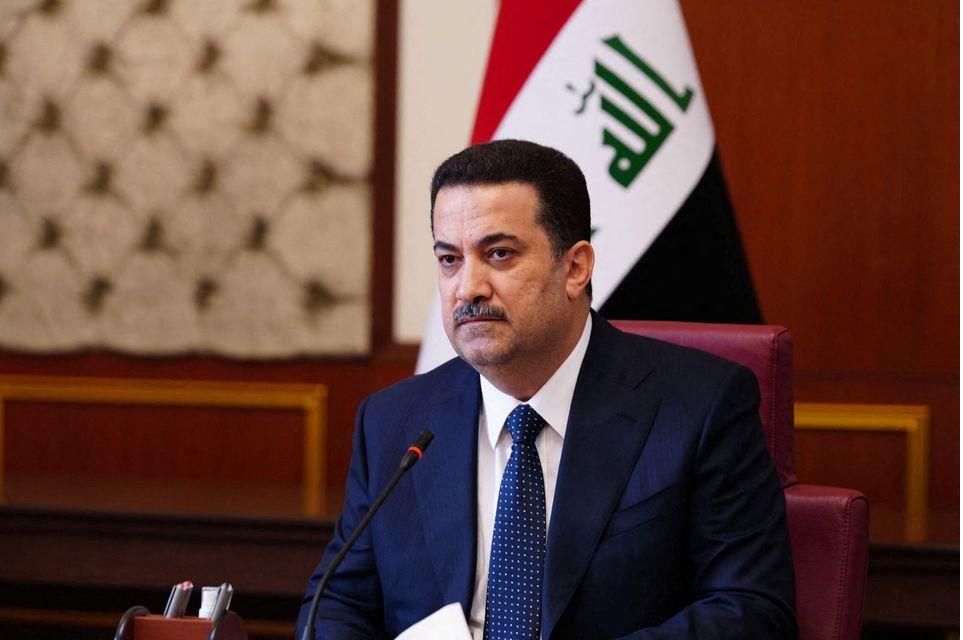 Iraqi Prime Minister Mohammed Shia al-Sudani – Photo: Reuters
The Iraqi prime minister's warning comes amid concerns that the Middle Eastern country could cut oil exports to the West in response to the Israeli ground offensive in Gaza.
If such a scenario were to occur, according to Mr. al-Sudani, the conflict would "impact global security, escalate regional conflicts, jeopardize energy supplies, worsen the economic crisis and create more conflict."
He also called for an immediate ceasefire and exchange of prisoners to end the bloodshed. "Palestinians have no place except their own land" – said the Iraqi Prime Minister.
On October 18, Iranian Foreign Minister Hossein Amir-Abdollahian caused a stir in energy markets when he called on Muslim countries to impose "immediate and comprehensive" oil sanctions on Israel.
In the past, the 1973 Arab oil embargo against the United States and other countries supporting Israel led to long lines at gas stations and had a severe economic impact.
However, today about 12% of US crude oil imports come from the Middle East, down from about 85% in the 1970s.
Fatih Birol, former executive director of the International Energy Agency (IEA) said AP That the international oil market remains unstable and the Israel-Hamas war could drive up prices.
"This is certainly bad news for inflation," Birol said. He said that developing countries dependent on imported crude oil and petroleum products will suffer the most.
Hamas is also supported by Iran, the world's eighth-largest oil producer. Even without purchases from other major exporters, Tehran still has the potential to cause significant disruption in the market.
In addition, approximately one-third of the world's oil transported by sea passes through the Strait of Hormuz, which connects the Persian Gulf to the Gulf of Oman and the Arabian Sea.