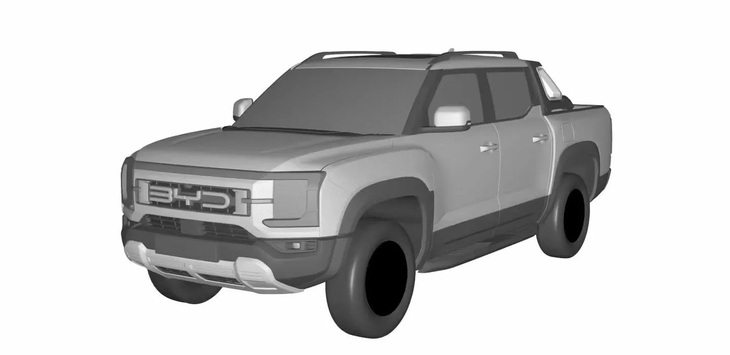 A series of copyrighted photos of BYD's upcoming electric pickup model have surfaced in China. This car line was first revealed 8 months ago and is promised to be fully launched in the near future.
The design of BYD's all-new pickup truck model is very noticeable due to its high attractive appearance. However, the fact that the vehicle's chassis resembles Ford pickup trucks (particularly the F-150 Lightning and Ranger) makes this vehicle series highly criticized by Americans.
BYD is currently the biggest threat to Tesla's position as the No. 1 global electric vehicle brand. Therefore, "every move" of the Korean brand is always closely monitored.
Looking at the copyrighted image, you can clearly see the C-shaped headlights and LED light bars on the top of the BYD electric pickup truck, which looks similar to the Ford F-150 Lightning. Meanwhile, the large BYD letters are a feature of higher-end Ranger versions like the Raptor. BYD's second choice is quite strange as the company has its own logo. The move has led to BYD being suspected of copying Ford's design.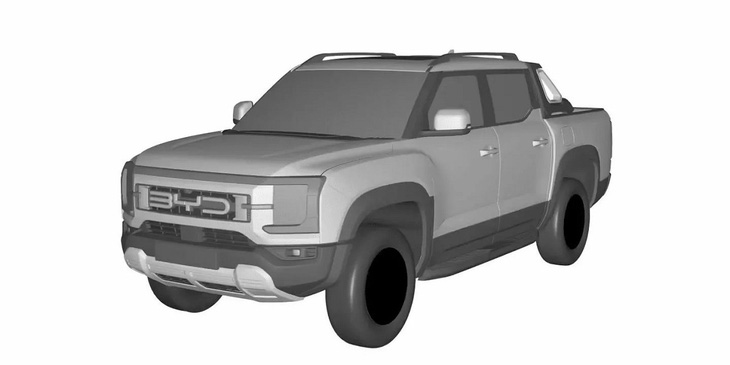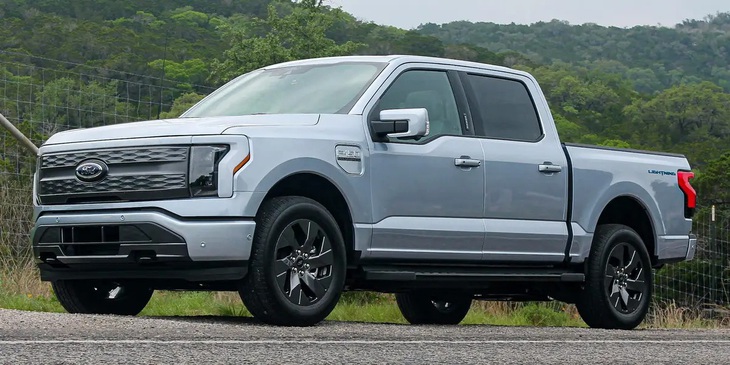 If the C-shaped headlights did not have a long lower edge, the light strip of the BYD pickup would have been similar to that of the Ford F-150 Lightning – left photo: Car News China, right photo: Business Insider
The vehicle configuration copyrighted by BYD is a double cabin with 2 rows of seats. The roof rack, high underbody, dark panels on the front/rear bumpers, tie-down bars on the wheel arches and the rear storage tank are some of the other noticeable elements.
According to one of the major English-language Chinese newspapers, car news china, BYD's pickup models have both pure electric and plug-in hybrid versions. Of these two versions, the plug-in hybrid version uses a 1.5L turbocharged engine combined with twin motors for a capacity of 489 horsepower, which is far higher than its rival Ford Ranger Raptor (405 horsepower).