Israeli military spokesman, Rear Admiral Daniel Hagari, said the country increased airstrikes in Gaza on the morning of 23 October to reduce risks to the military in the next phase of the war.
Hamas said it fought with Israeli forces near Khan Yunis in southern Gaza, destroying one tank and two bulldozers.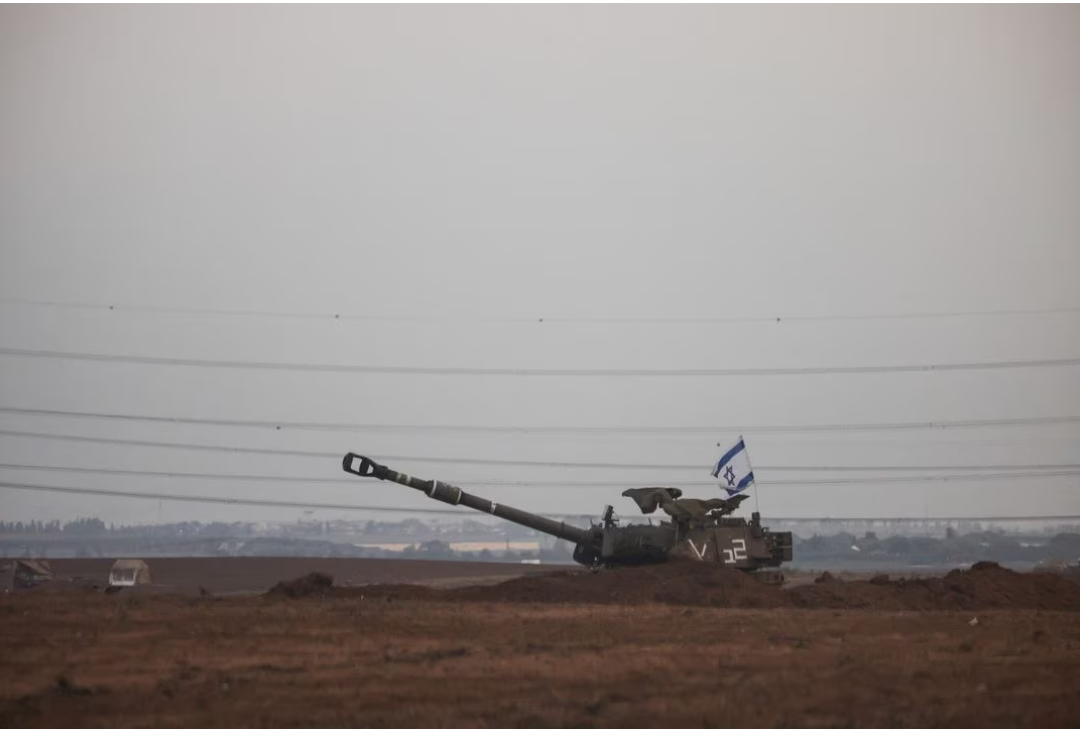 A self-propelled gun fired an Israeli flag near the Gaza Strip on 22 October. Photo: Reuters
According to Reuters, Israeli military officials said Hamas' infrastructure and tunnel system was concentrated in the northern city of Gaza and the next phase of the attack would involve unprecedented force there.
Israeli Defense Minister Yoav Galant told members of the country's air force on October 22 that a ground assault on Gaza could take up to three months but would ultimately "eliminate" Hamas.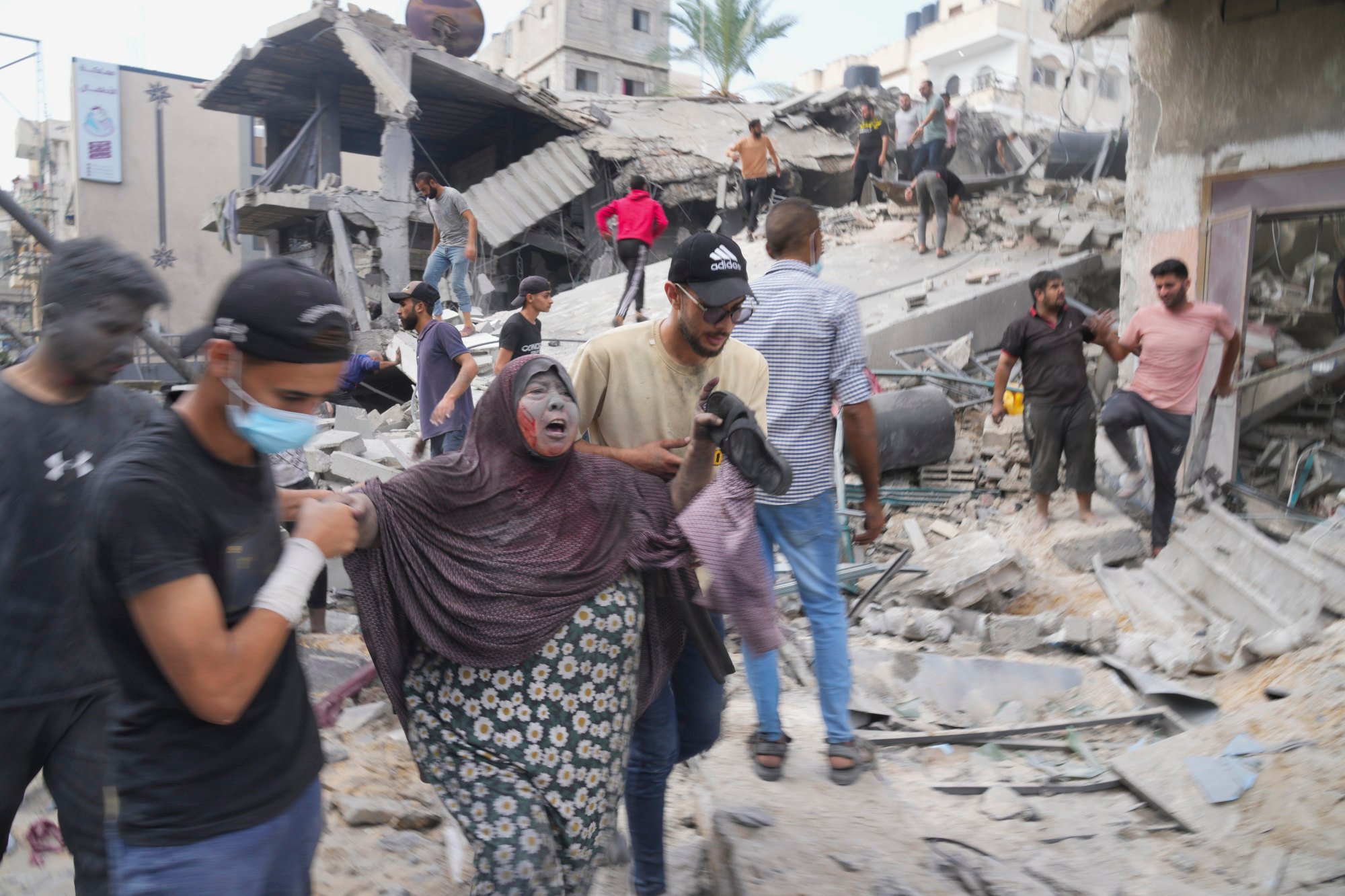 Palestinians evacuate survivors of Israeli shelling on the Gaza Strip in Deir al-Balah on 22 October. Photo: AP
On the morning of October 23 (local time), Israeli aircraft attacked two Hezbollah units in Lebanon, which were planning to launch anti-tank missiles and rockets towards Israel. The Israeli military said it attacked other Hezbollah targets, including a building and an observation post.
Meanwhile, Syrian state media reported that Israeli airstrikes hit international airports in the capital Damascus and the city of Aleppo, killing one person and closing runways.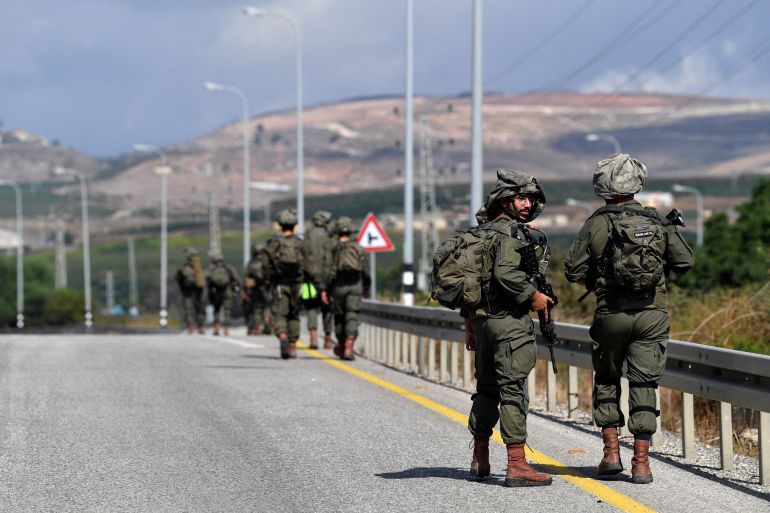 Israeli soldiers patrol a road near the border with Lebanon. Photo: Reuters
Israel rarely acknowledges individual attacks but says it works to prevent Hezbollah and other fighters from obtaining weapons from Iran, which supports Hamas.
Israel's Mossad and Shin Bet intelligence agencies have also established a new intelligence unit, called Nili, to hunt down Hamas members who led the surprise attack on Israel earlier this month.
According to RT, Neely will focus on finding and eliminating every member of Hamas's elite Nuqba force involved in the October 7 attack.
The Israel Defense Forces said the airstrikes killed at least two Nuqba commanders: Bilal al-Kedra and Ali Kadhi. Another 10 members of the unit were said to have been killed on 18 October.
Israel accidentally fired at Egypt
The Israel Defense Forces said one of their tanks accidentally hit an Egyptian military post near Kerem Shalom in the trilateral border area between Israel, the Gaza Strip and Egypt. Egyptian armed forces spokesman Gharib Abdel-Hafez Gharib said the country's soldiers suffered minor injuries and did not say how many border guards were injured by shell fragments.
Mr Gharib said the Israeli side immediately expressed regret over the incident and the incident was being investigated.
xuan mai