According to the news agency bloombergAt noon on October 23, the price of Brent oil fell to 91.36 USD/barrel, while the price of WTI oil was adjusted to 87.11 USD/barrel.
Last week, oil contracts rose more than 1% for the second week in a row on concerns that supplies could be disrupted if the Israel-Hamas fighting spreads to the Middle East, a region that provides the bulk of oil production. Is. world's best.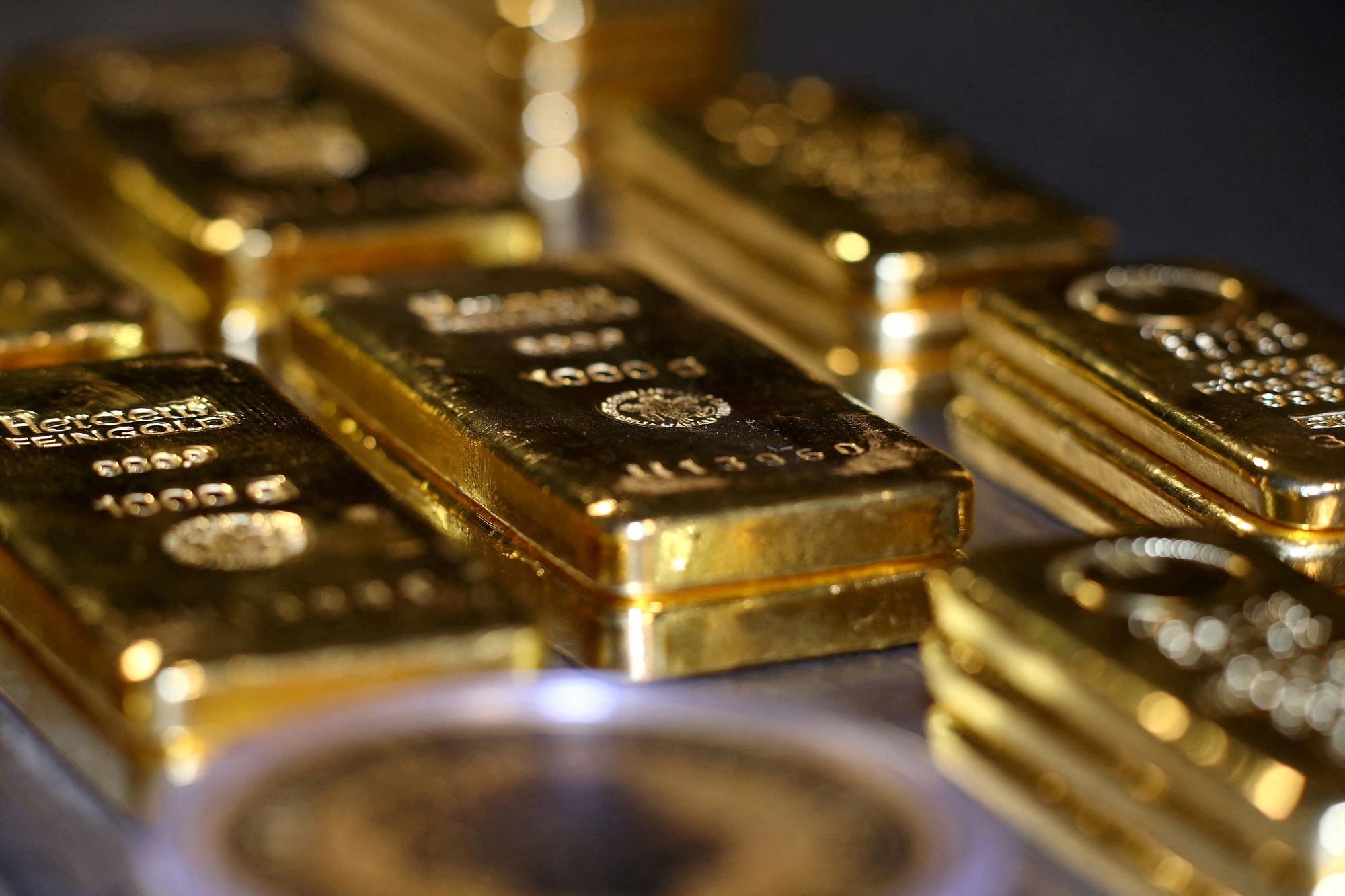 Gold prices fell slightly from the highest level in the last 5 months to around USD 1,970/oz in the October 23 session. Photo: Reuters
In a notice to clients, ANZ Research (Australia) said Israel has agreed to temporarily suspend attacks on Hamas after US pressure, reducing concerns the war could spread and disrupt oil supplies. .
Meanwhile, gold prices fell slightly to around USD 1,970/ounce in the October 23 session, off its highest level in the last 5 months. Earlier, gold prices had risen for 4 consecutive sessions over the weekend, at times reaching nearly USD 2,000/oz.
In Israel's neighbor Egypt alone, gold prices have risen 12.42% since the Israel-Hamas conflict began on October 7. This sharp increase in prices reflects the fear of investors. Globally, gold prices rose nearly 8% between October 7 and 22.
Everett Millman, chief analyst at Gainesville Coins Company (USA), believes that if Israel and Hamas do not reach a ceasefire agreement or tensions in the Gaza Strip do not subside, gold prices will remain above the 1,900 USD/oz threshold .
Meanwhile, Commerzbank (Germany) banking and financial services company still stands by its forecast that gold prices will end this year at US$1,900/oz and 2024 at US$2,100/oz.
Gold price fluctuations are influenced by many factors, such as worldwide demand for gold, exchange rate differences, prevailing interest rates and government regulations related to gold trading activities.
Global markets have been hit hard in recent weeks by rising US bond yields and growing concerns about interest rates remaining high for an extended period. US Federal Reserve Cleveland Branch President Loretta Mester said that the US Federal Reserve (FED) is about to end the cycle of monetary tightening if the economy develops as expected.