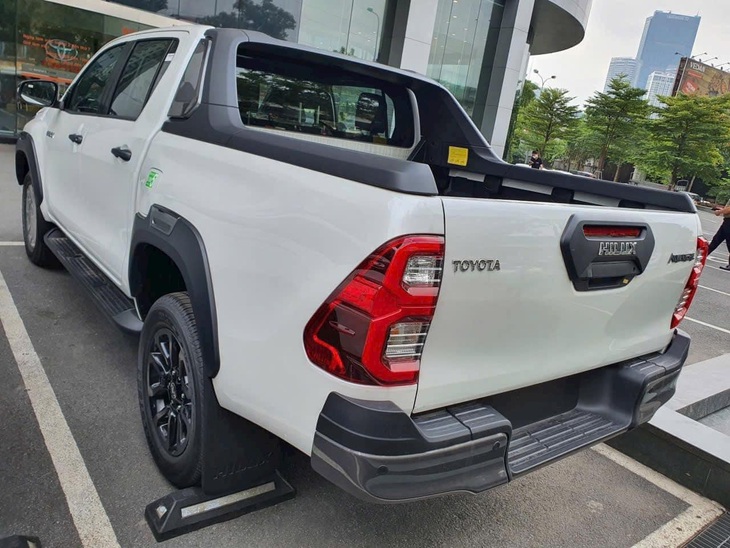 Some dealership sales consultants are offering the new Toyota Hilux Adventure 2.8L 4×4 AT version imported into Vietnam. This is the most advanced version of the Hilux, available at the dealers.
The dealer announced that the listed price of this variant is 1,077 billion VND for regular colors and 1,085 billion VND for pearl white.
Toyota Vietnam has not confirmed this information. The distributor's website has not yet added the new Toyota Hilux Adventure 2.8L 4×4 AT variant.
Previously, the Toyota Hilux Adventure was sold in Vietnam at a listed price of 913 million VND. Thus, the price of the new version at the dealer increases to hundreds of millions of dong.
According to the dealer, the Toyota Hilux Adventure 2023 comes with a number of notable equipment including 360-degree camera, blind spot warning, rear cross-traffic warning, Toyota Safety Sense safety package, and 2-zone automatic air conditioning.
Visually, the new Toyota Hilux Adventure is largely similar to the old version. The car is still equipped with LED lighting, 18-inch wheels, many dark details, a sports bar on the rear trunk and a sportier bumper than other versions. This version has 3 paint colors including black, white and silver, no longer the usual orange color as before.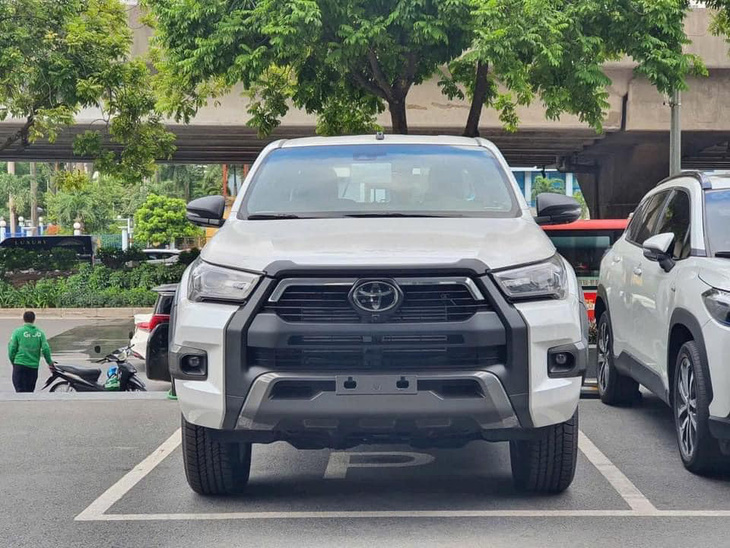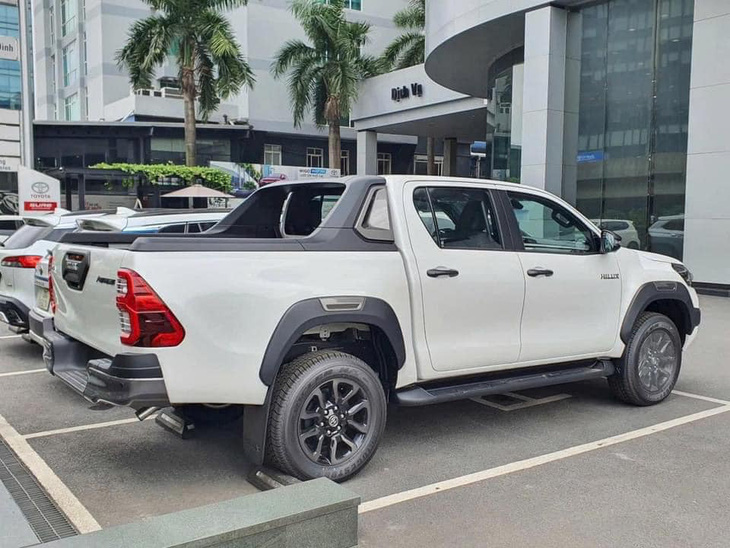 There are slight changes in appearance, making it difficult to differentiate between the 2023 and 2021 versions if you don't look closely – Photo: Toyota Dealer/Facebook
Similarly, the interior of the Toyota Hilux Adventure 2023 has not changed significantly compared to the 2021 version. The 2023 version still uses the analog clock combined with a small electronic screen, an 8-inch central screen that supports Apple CarPlay, JBL speakers, leather seats, electric driver's seat, auto-dimming mirror and mechanical handbrake.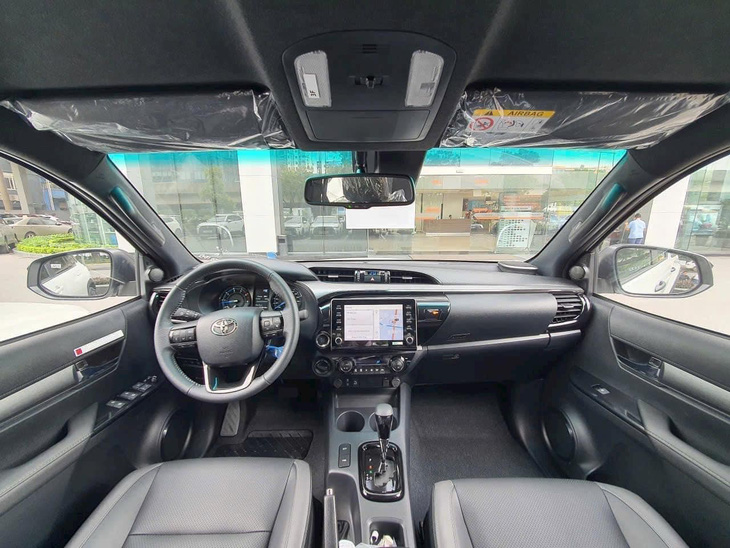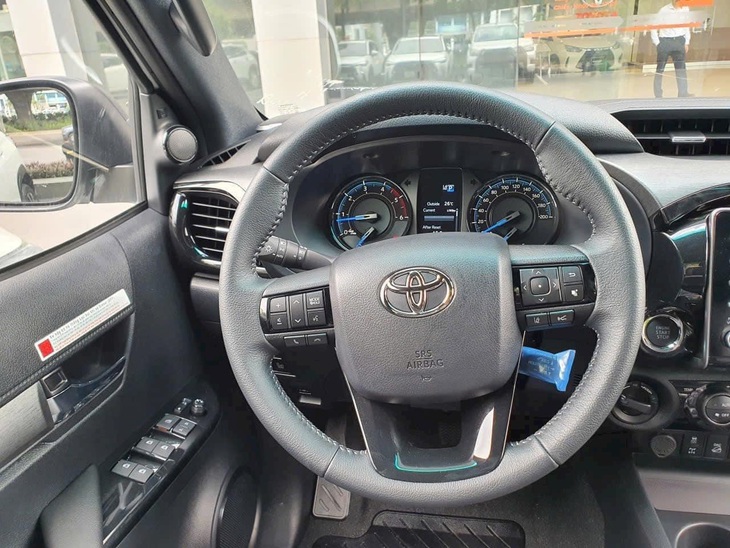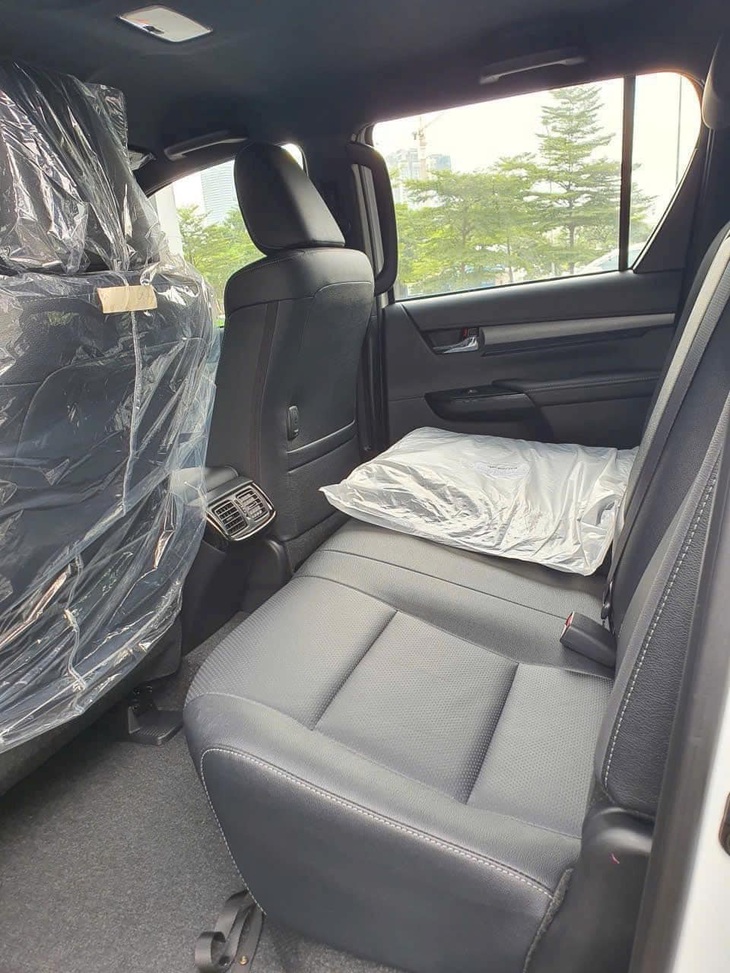 There aren't too many "changes" in the interior of the car either – Photo: Toyota Dealer/Facebook
The new Toyota Hilux Adventure still uses a 2.8L engine, but meets Euro 5 standards, producing 201 horsepower and 500Nm of torque, mated to a 6-speed automatic transmission and 2-wheel drive system.
Meanwhile, the lower version available on Toyota Vietnam's website only uses a 2.4L engine with 148 horsepower and 400Nm torque.
The previous high-end Toyota Hilux also had the Toyota Safety Sense system with adaptive throttle features, lane departure warning, and active brake support. In the new version, this model has an additional 360-degree camera, which is useful for heavy pickup trucks when traveling on the road.
Toyota Hilux Adventure competes directly with the Ford Ranger Wildtrak. But with the dealer quoted price above, the Hilux is somewhat uncompetitive as it is about 100 million VND more expensive than its competitors.
The currently listed price of Ford Ranger Wildtrak is 979 million VND. The Ford pickup model also gets promotions and 50% registration fee support policy from the government as it is a domestically assembled vehicle.
(Tags to translate)Toyota Hilux(T)Toyota(T)New Toyota Hilux Price(T)Toyota Hilux Adventure(T)Car News(T)Toyota Hilux Adventure 2023(T)Ford Ranger Wildtrak(T)Toyota Pickup Truck price