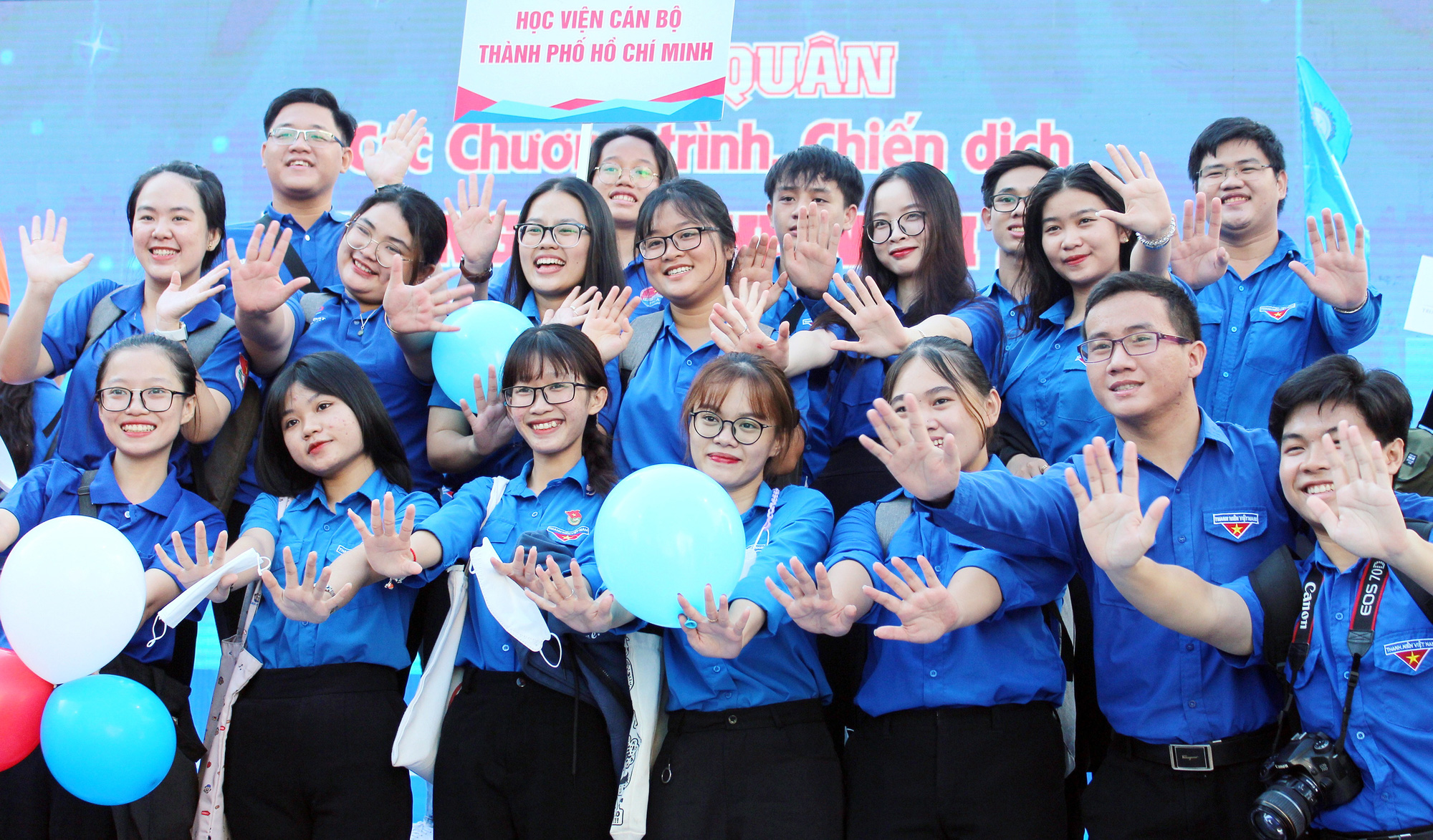 The Vietnamese Student Union has officially published the full text of the draft political report submitted to the 11th National Congress of the Vietnamese Student Union (period 2023 – 2028) and looks forward to receiving diverse comments from the Union. Employees, students, youth and all walks of life.
It is an important event for students across the country, which recognizes the activities of the Association and the growth journey of the student movement, and is also an opportunity to establish and orient the key content for the next five years.
The Vietnamese Student Union said the congress clearly demonstrated the aspirations and will of students to contribute to the construction and defense of the fatherland.
The action slogan of the 11th Congress is "Vietnamese students maintain their identity, build aspirations and move forward with pride" and is expected to take place at the end of this year. The report consists of two main parts and appendices that define the basis for constructing the content of this document.
Specifically, part one summarizes the period of operation 2018 – 2023, part two is the work of the association and the goals and solutions of the student movement over the next five years.
The "5 Good Students" movement is still the main movement in student activities across the country, linked to specific solutions for students to practice the five criteria of this title. Two programs will continue including: the Student Counselling, Fellowship and Support Program and the Program to Build a Strong Vietnamese Student Union.
The draft document drafts five key projects for the 2023 – 2028 period, including: improving scientific research capacity among students, digital transformation of the activities of the Vietnamese Student Union, improving the capacity of staff of the Vietnamese Student Union, Help and support students in starting a business, establishing a career, provide financial assistance to the student.
The Vietnamese Student Association hopes to receive extensive comments to complete the draft document that will best reflect students' views.
Contributions are made through the Vietnamese Student Association's chatbot at: http://www.hoisinhvien.com.vn/gopyvankienDaihoiXI Or send to email: vanphonghsvvn@gmail.com from now until November 30 (let the Vietnamese Student Association know).