The Associated Press quoted Mr. Kirby as saying on October 23 that the US was "deeply concerned about the possibility of a significant escalation" in the coming days, and accused armed groups of being behind the aforementioned attacks. Iran supported site.
He said US officials are in active talks with their Israeli counterparts about the possible consequences of escalating military action.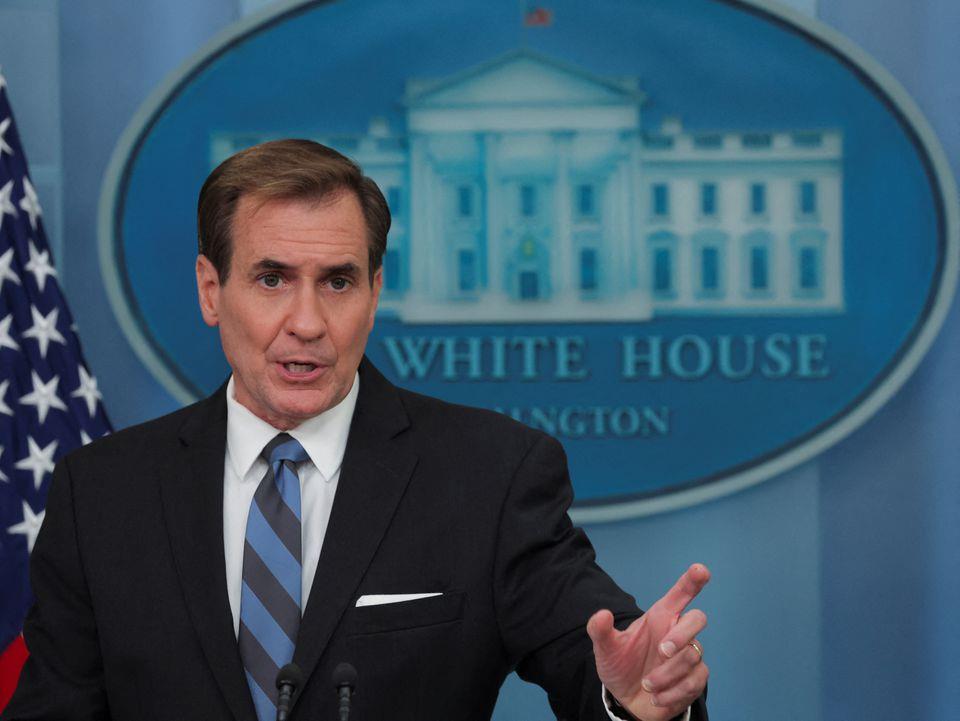 US National Security Council spokesman John Kirby – Photo: Reuters
On the same morning, the US Central Command (CENTCOM) wrote on the social network X that the US military destroyed two drones that attacked US and coalition forces in southwestern Syria.
theo al Arabiya, No casualties or damage were reported. Two drones were shot down before reaching their targets.
"During this time of heightened alertness, we are vigilantly monitoring the situation in the region and will take necessary and proportionate actions to protect U.S. and coalition forces," CENTCOM said.
An Iran-backed group called the Iraqi Islamic Resistance claimed responsibility for the incident, saying it launched drones at US forces in al-Tanf and al-Malikiyah in Syria. In addition, there is also information about an explosion at the Al-Omar oil field in Der-ez-Zor province in southern Syria.
Last week, the Iraqi Islamic resistance also confirmed drone attacks on two facilities used by the US in Iraq. According to the AP, soldiers suffered minor injuries in one of the two incidents and no one died.
"We know that Iran is closely monitoring these incidents and, in some cases, is actively promoting the attacks," Mr Kirby said. He said Iran was providing missiles, ammunition and other resources to groups accused of attacks on US troops in the Middle East.
theo newsweekIran has long supported several armed groups in the region, including Hezbollah in Lebanon and Hamas in Gaza.
The US currently has about 900 troops in Syria and 2,500 in Iraq to destroy the self-proclaimed Islamic State (IS).
Last week a US warship also intercepted missiles launched by the Iran-backed Houthi movement in Yemen that appeared to be targeting Israel.