CNN said Hurricane Otis made landfall at 0:25 a.m. on October 25 (local time) with winds of more than 265 km/h, threatening to cause catastrophic damage due to damaging winds, heavy rain and surf.
The storm is expected to weaken rapidly as it moves inland and encounters highlands in southern Mexico. However, it is still an extremely dangerous situation for the Acapulco metropolitan area of ​​approximately 800,000 people.
Earlier, the US National Hurricane Center said that as of noon (local time) on October 23, Otis was a Level 4 hurricane with maximum sustained winds of 233 km/h. It can be seen that the latest active hurricane in Central America has increased from level 4 to level 5 in less than 24 hours.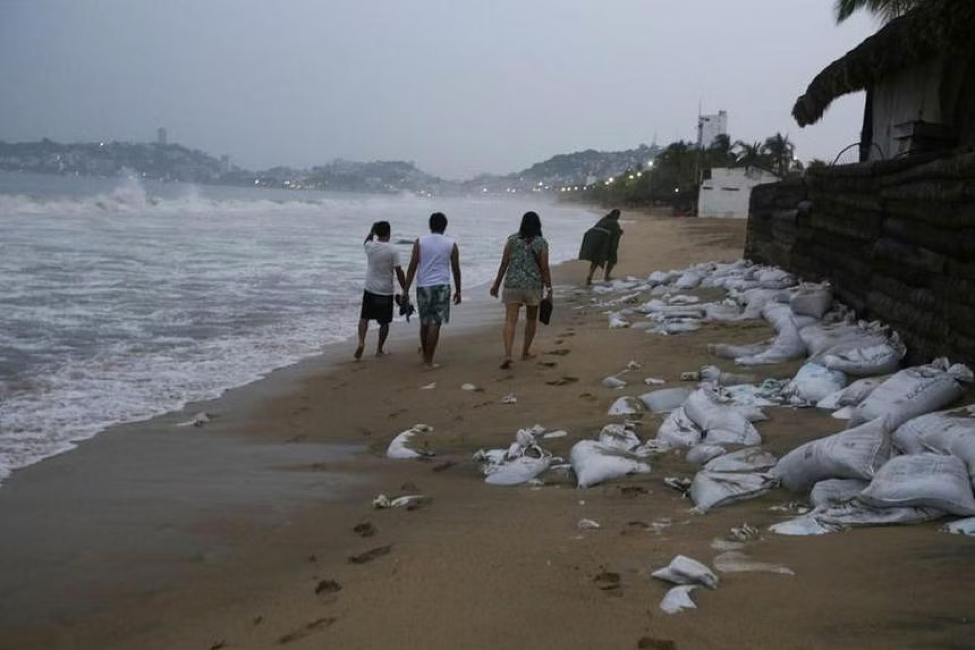 People walk along a beach as Hurricane Otis approaches the popular Mexican resort of Acapulco. Photo: Reuters/Javier Verdin
The U.S. National Hurricane Center's hurricane forecast also says Hurricane Otis will quickly weaken when it arrives. However, the storm is expected to impact a stretch of coastline between the coastal municipalities of Zihuatanejo and Punta Maldonado in the Mexican state of Guerrero in the next 12–24 hours.
Hurricane Otis is expected to drop up to 38 centimeters of rain in parts of Guerrero and the neighboring state of Oaxaca.
In that context, Governor Evelyn Salgado said that schools throughout Guerrero would be closed starting October 25.
In recent days, Mexico has been continuously battling hurricanes. Over the weekend, Hurricane Norma killed at least 3 people as it moved along the northwest coast of Mexico.
A few days earlier, powerful Hurricane Lidia also killed one person and injured several others as it devastated Mexico's Pacific coast.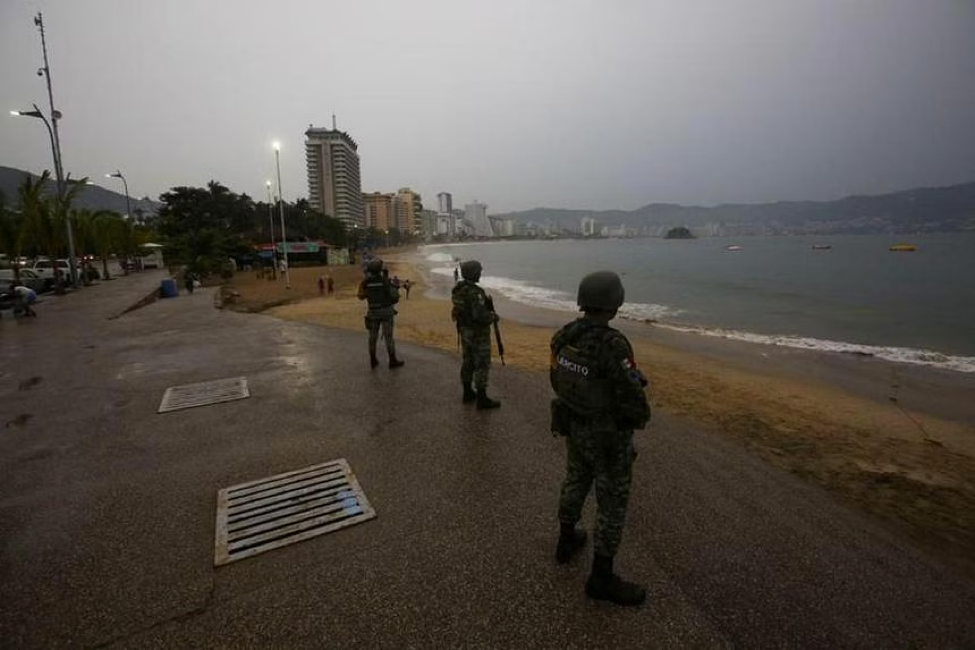 Soldiers protect the coastline as Hurricane Otis approaches Acapulco-Mexico on October 24. Photo: Reuters
bang hung