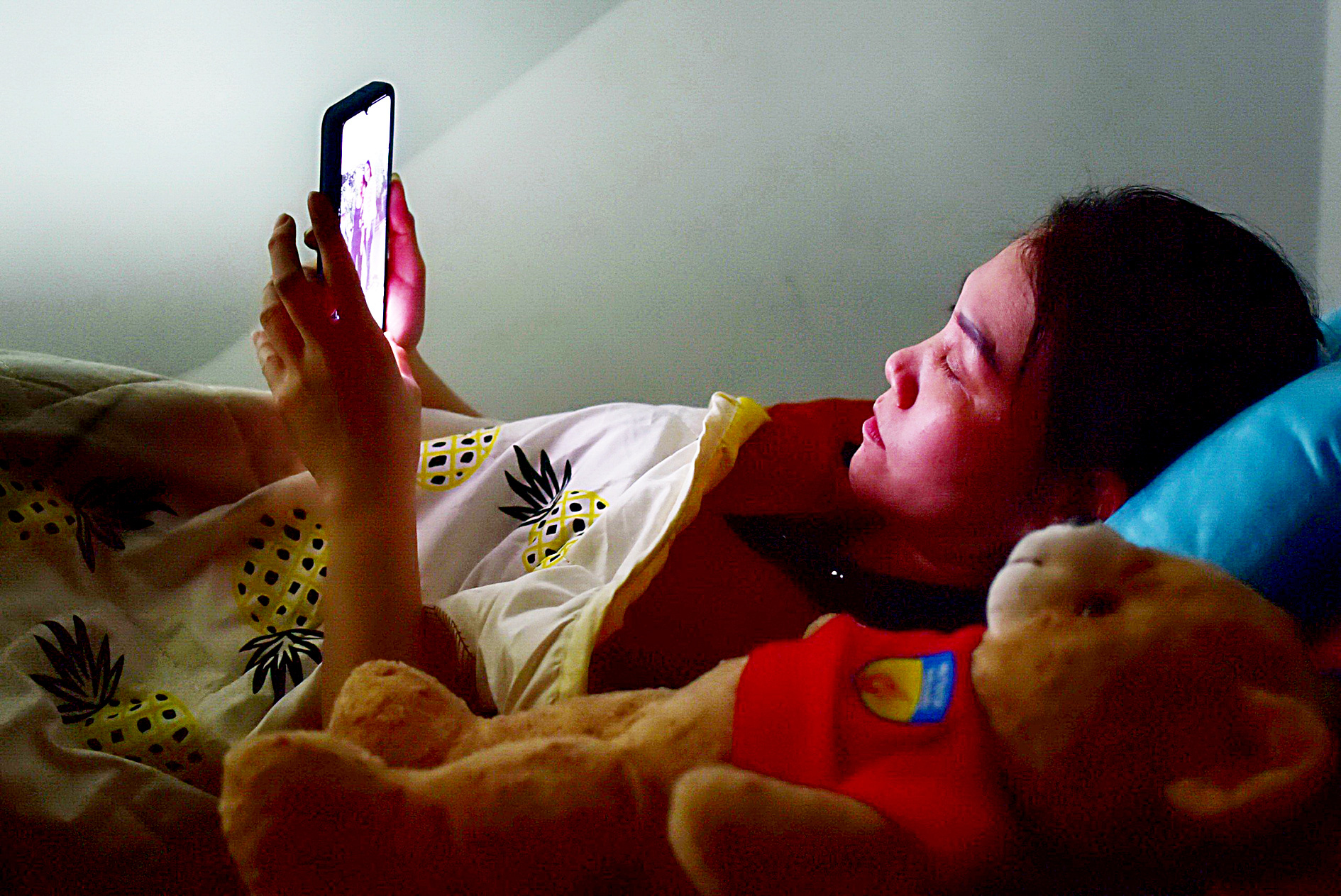 Most electronic devices such as mobile phones have screens that emit streams of blue light, making images clearer and brighter than usual. Blue light in phones affects sleep, causing insomnia or inadequate sleep, increasing the risk of heart disease, stroke…
Most patients suffering from insomnia when they come to the hospital for examination say that it is related to the use of too many phones, computers, television…
Lack of sleep due to phone dependence
Ms. PTH (resident of Thu Duc City, Ho Chi Minh City) said she was very concerned about her child's ability to stay up late and the change in his schedule when he went to college.
"My son is currently a senior student, due to study pressure he often stays up late. It is normal for him to stay awake till 1-2 am in the night, using phone, computer and studying. Although I have given him many Reminded several times but did not take advantage. He explained that late night is a quiet time, good for studying. I am very worried about his health," said Mrs. H.
In Ho Chi Minh City, it is not difficult to find cafes that stay open all night for "night owls" serving the needs of entertainment, recreation and work. Among these, especially young people work throughout the night.
Dr. Hoang Tien Trong Nghia – head of the neurology department, Military Hospital 175 – said that at the hospital's neurology clinic, a series of insomnia patients came for examination. About 50% of insomnia patients are under the age of 50, of which about 15% are young people under the age of 30.
Through research, common causes are anxiety disorders, lifestyle disorders from working night shifts, and poor "sleep hygiene."
"At present, mobile devices are almost inseparable objects for young people due to their needs in life, work, study and entertainment. When asked, all those suffering from insomnia use power to make calls at night. Main The problem is using mobile devices before going to bed," Dr Nghia said.
The risk of stroke and many other diseases increases
Dr. Trong Nghia said the body will begin to fall asleep when the brain releases melatonin (a hormone that causes sleep). This release process is tightly controlled by a "switch" which is light. Many youth have a habit of using their phones before going to bed or when they are unable to sleep.
However, accidentally doing this leaves the "switch" always in the off mode, reducing the amount of melatonin secreted and making it even more difficult to fall asleep.
By staying up late for too long, the body is always in a state of sleep deprivation and will react the next morning such as: feeling sleepy, constant yawning, eye strain, tiredness or lack of alertness, irritability or tiredness. And lose concentration easily.
Dr Vo Van Tan – head of the department of neurology, Gia Dinh People's Hospital (HCMC) – said the hospital regularly brings in young people under 30 to be checked for insomnia. When asked, most of them say yes. Exposure to electronic devices.
Not getting enough sleep or insomnia will have many health consequences such as weakening of the body's immune system, increased risk of accidents on the road, loss of concentration and reduced work productivity.
According to Dr Tan, not getting enough sleep also increases the risk of depression, anxiety, stress or irritability and increases the frequency of using stimulants such as coffee and cigarettes to stay up late.
How many hours of sleep is appropriate?
Dr. Trong Nghia said most experts and sleep medicine associations recommend an average nightly sleep of about 7-9 hours, depending on each person's needs. Getting enough sleep has many health benefits. For example, getting enough sleep as above will help improve concentration and memory when studying and working.
Getting enough sleep also helps maintain a healthy weight. If you stay up late, your energy needs will increase during the day, which will make your body feel hungry, choosing more energy-rich foods to supplement, will disrupt the metabolism in the body. Additionally, adequate sleep helps protect the heart, boost immunity, and reduce anxiety and stress.
Similarly, Dr Vo Wan Tan also said that the average adult should sleep 7-8 hours, with children depending on age, usually those of primary school age, 10-12 hours for those in middle school and above. Should sleep. Older people should sleep 8-10 hours, average 7 hours.
Does sleeping too much affect your health?
Dr. Doan Van Anh Vu – Department of Neurology, Military Hospital 175 – said that sleeping too much can have many serious consequences, especially sleeping too much during the day.
Some studies show that sleeping too much increases the risk of diabetes and obesity, headaches and back pain compared to people who get enough sleep. Additionally, people who sleep too much have a higher risk of heart disease and certain mental illnesses, such as depression.
Practice "Sleep Hygiene"
Doctor Doan Van Anh Vu – Department of Neurology, Military Hospital 175 – said that for good sleep, we can practice "sleep hygiene" by doing the following: physical exercises and sports. 4 to 6 hours before going to bed, avoid heavy activities 2 hours before bedtime, create a quiet, dark and cool sleeping environment at a temperature of about 25 degrees Celsius.
In addition, the bed and pillow for sleeping should be as comfortable as possible, limit drinking alcohol, coffee, stimulants, energy drinks or smoking at the time of going to bed. in the noon.
Additionally, you can also do silent activities like reading a book before going to bed.
In particular, avoid using light-producing devices such as computers or cell phones before going to bed or in the middle of the night. Avoid overeating in the afternoon but do not remain hungry at night.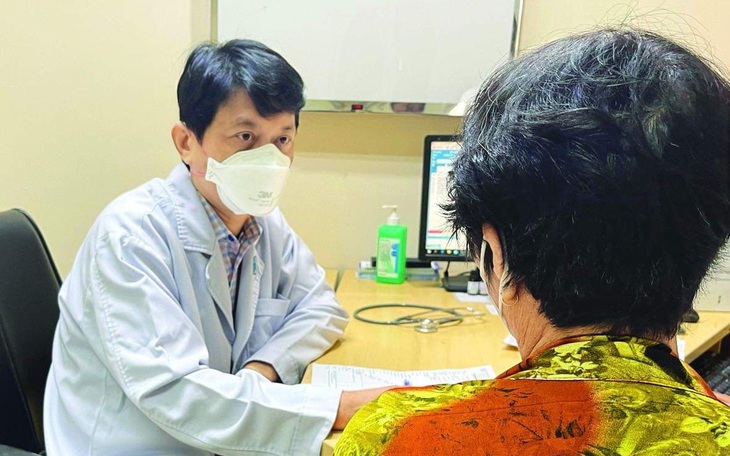 What are the harmful effects of staying up late and sleeping too late?