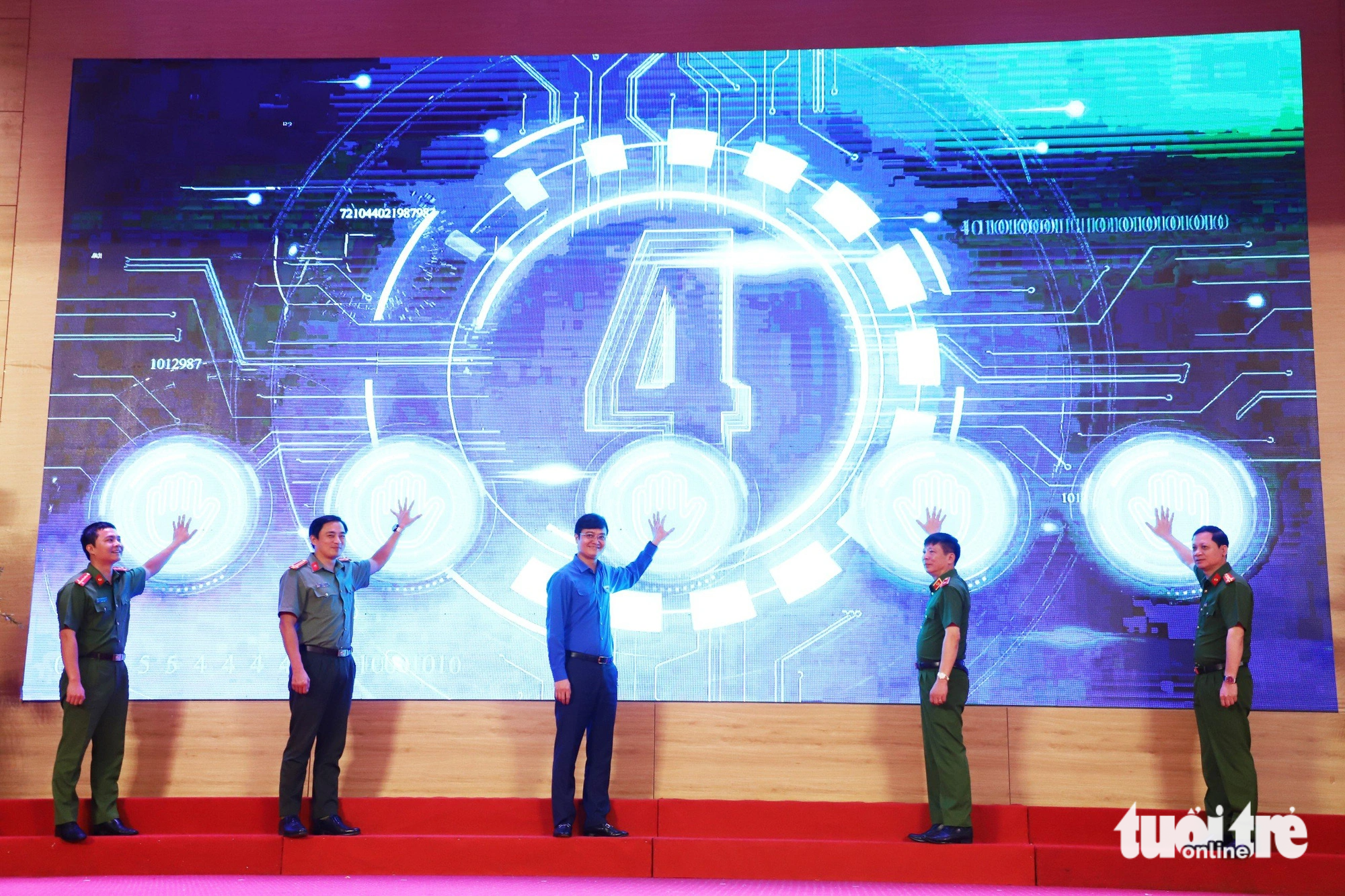 On the morning of October 26, the Mobile Police Command (Ministry of Public Security) held a launching ceremony for the Mobile Police Law Understanding Competition to commemorate the 50th anniversary of the Mobile Police Force's Traditional Day (April 15, 1974). /April 15, 2024).
The launching ceremony was attended by representatives of the leaders of the Mobile Police Command, First Secretary of the Central Youth Union, representatives of functional departments under the Central Youth Union, Youth Committee of People's Public Security…
The competition will run from 26 October 2023 to 12 January 2024. This is the first time that the competition has been conducted on a large scale across the entire mobile police force.
More than 50,000 participating candidates are working in Mobile Police Command, Mobile Police Department and Mobile Police Regiment.
Candidates taking the exam will learn about the provisions of the Mobile Police Law, documents guiding law enforcement, such as: Mobile Police Law No. 04, Circular No. 54 of the Minister of Public Security regulating the patrolling and control procedures of the Mobile Police …
The competition is held in two rounds:
Weekly Competition Round: Held from October 26, 2023 to November 22, 2023, online examination on Myloha platform, accessed through the website: https://timhieuluatcanhsatcodong.org/tuoitrek02 Of the organizing committee.
50,000 candidates representing 88 focal units will have to go through 130 online questions, with 20 sets of questions for each candidate appearing in the exam.
Final Round: The 50 best competitors will compete in a live format through three competitions (Warm-up, Acceleration and Finishing) on ​​January 12, 2024.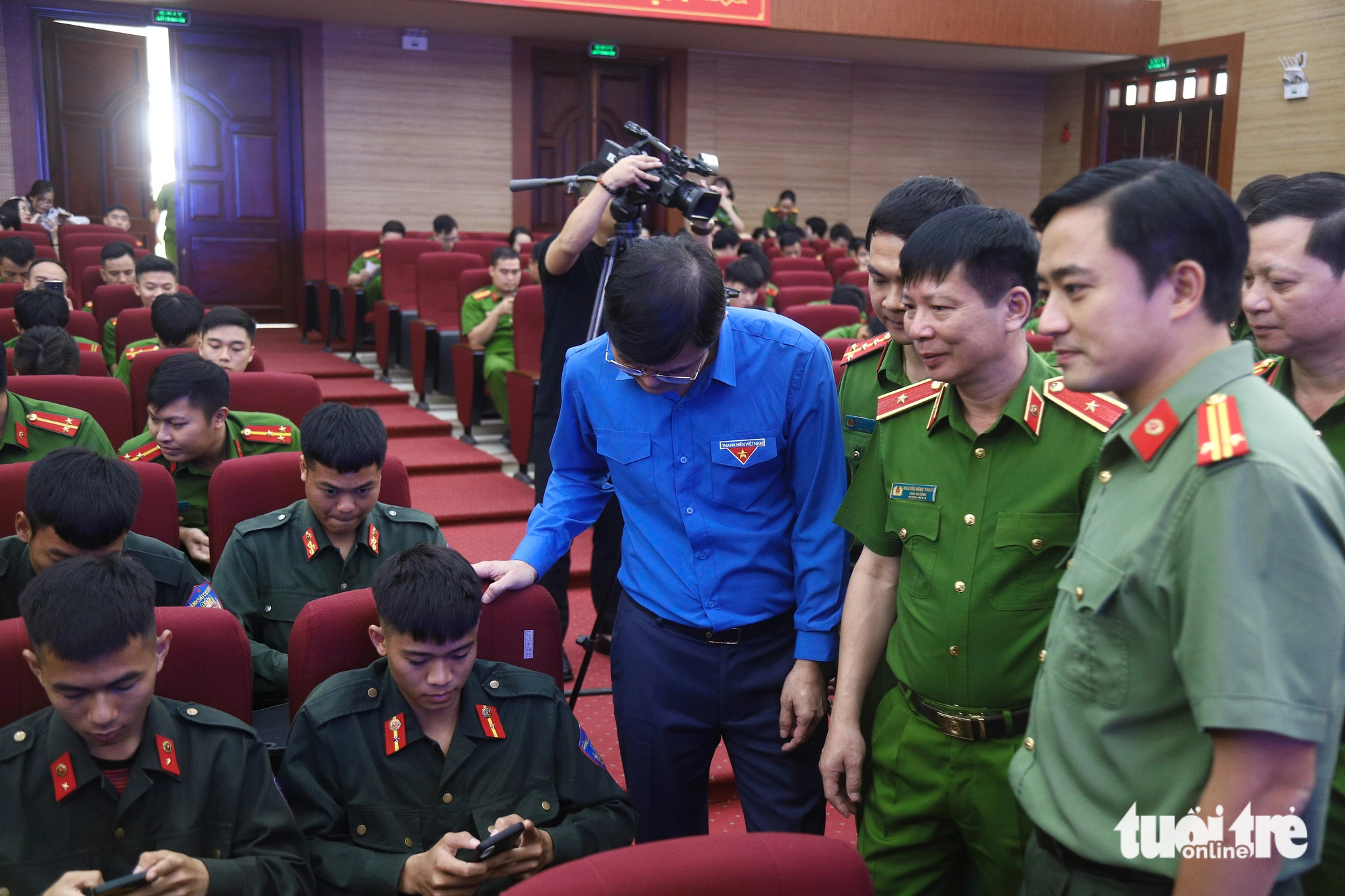 Speaking at the ceremony, Major General Nguyen Ngoc Thanh, Deputy Commander of the Mobile Police, urged that every Mobile Police soldier should be deeply aware of the meaning and value of participating in the competition.
"What sets this up is an opportunity and a vibrant practical experience environment to practice, contribute and grow.
From there, we demonstrate the role, responsibility, mastery and deep understanding of the status, functions and powers of the mobile police, applying it to practical work and combat," Major General Thanh said.
Final Round Awards:
1st prize: 6 million VND, with a golden bell logo, certificate and certificate of merit from the Mobile Police Command.
There will be 1 second prize of 3 million VND, 1 third prize of 2 million VND, 2 consolation prizes of 1 million VND, all accompanied by certificates and certificates of merit from the Mobile Police Command.
(TagstoTranslate)Competition launched(T)Mobile Police(T)Mobile Police Law(T)Command (T)Mobile Police Law Learning Competition(T)Central Union(T)Ministry Police