reuters On the morning of 8 October, the BalticConnector gas pipeline and telecommunications cables under the Baltic Sea connecting Finland and Estonia were damaged. Another telecommunications cable connecting Sweden and Estonia was also damaged that night.
Finnish investigators said on October 24 that they found a large anchor on the seabed near the BalticConnector gas pipeline and that they believe it broke while being hauled out by a ship at sea. And the number one suspect ship is the cargo ship Nyunyu Polar Bear, which is owned by China and flies the flag of Hong Kong (China).
BalticConnector is a 77 km long gas pipeline connecting the Finnish coastal town of Inku with the Estonian port of Paldiski. The €300 million pipeline entered commercial use in early 2020, connecting Finland to the European gas network.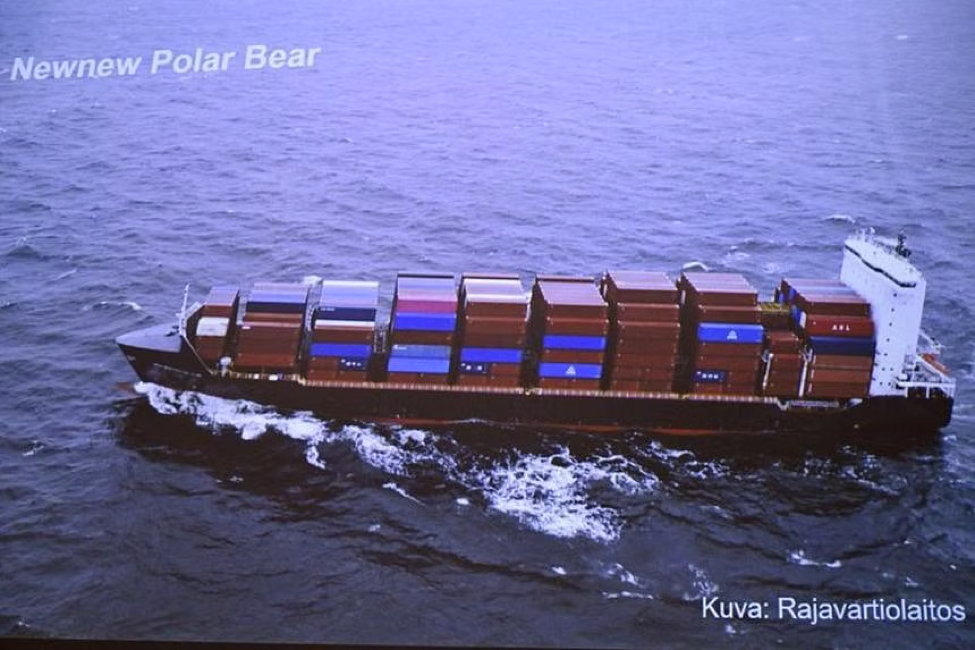 Finland released a photo of the Chinese cargo ship Nyunyu Polar Bear sailing near the damaged BalticConnector gas pipeline on October 8. Photo: Reuters
Helsinki is investigating the pipeline incident, while Tallinn is investigating the cable incident. Both countries have their eyes on the Chinese ship.
A spokesman for the Prosecutor General of Estonia said, "The purpose of the investigation is to determine whether the Chinese ship caused damage to telecommunications cables and whether the damage was accidental or intentional."
The Nyuny Polar Bear and the Russian-flagged ship Sevmorput are believed to have been in all three locations at the time of the damage to the BalticConnector gas pipeline and the two fiber optic cables mentioned above, according to data from MarineTraffic, the operator that provides ship tracking and maritime Analysis Services.
"I hope that we will get the necessary assistance from China to contact the crew and owner of the ship Nunyu Polar Bear" – Estonian Foreign Minister Margus Tsahkna said on October 24.
China had earlier called for an "objective, impartial and professional" investigation into the damage to the BalticConnector gas pipeline. A Chinese Foreign Ministry spokesman said their ship was "operating normally at the time".
bang hung