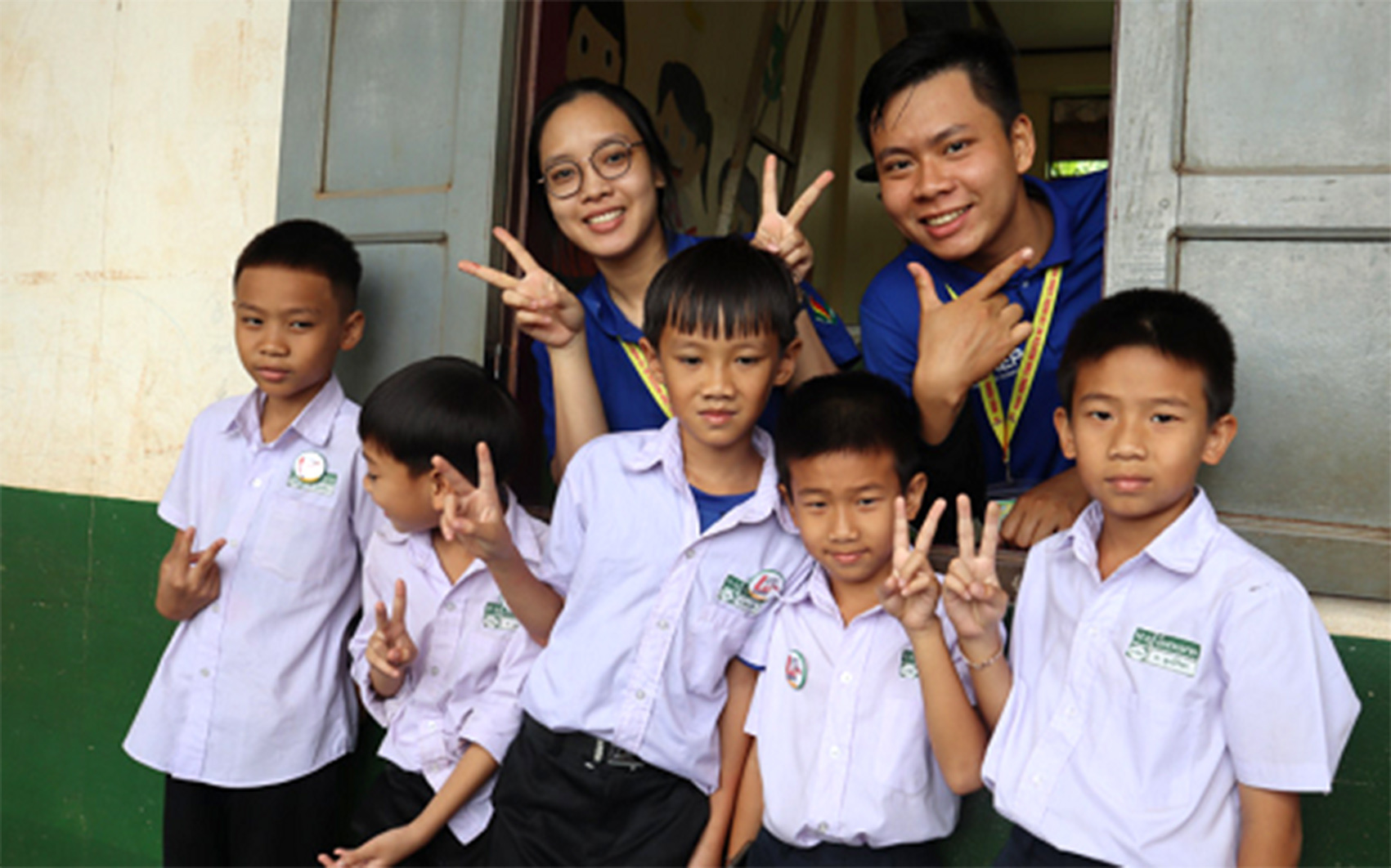 This question is also of concern in many comments ahead of the upcoming 7th Congress of the Vietnamese Student Union in Ho Chi Minh City.
integrate without disintegrating
Ms Trinh Hai Dang (University of Social Sciences and Humanities, Ho Chi Minh City National University) said that supporting the international integration of students should be a major upcoming goal. The draft direction for the new term includes the content of international integration but requires specific actions for each stage.
Ms. Dang said that the Student Union has many international exchange activities, but it is necessary to ensure the sustainability and maintenance of these activities. There needs to be activities with delegates afterwards, not just stopping after completing the event. Ms Hai Dang proposed, "There are different professional organizations in the Philippines and some other countries to organize international exchange activities for youth and students. We should think about this as well."
Ms Le Nguyen Bao Ngoc said students and youth in Vietnam and the entire Southeast Asia region still lack a voice on major forums around the world. Bao Ngoc asked the question, "Where is the association, what is it doing with the goal of helping students from the city named after Uncle Ho lead the trend of international integration and become global citizens?"
According to him, improving the ability of Ho Chi Minh City students to become global citizens requires comprehensive training from knowledge, skills, foreign languages, transferability… "This is not an easy task that the Student Union cannot do Do it alone," Ngoc expressed.
Therefore, Ms Ngoc said the Students' Union needs to actively engage with external organisations. This helps students from the city to find and connect more effectively with students from other countries in the region and around the world. Miss Bao Ngoc suggested that in order to raise students to be quality, sustainable global citizens, a nursery is something that the student union can think about, and also requires the collaboration of students, schools, businesses, society, locality and Should be maintained continuously.
It seems that the student union has forgotten to coordinate with the staff and lecturers. Because every student who wants to achieve his goal and do scientific research always needs the support of lecturers.
Mr. Ho Quyong Minh (Saigon University)
long view
Dr. Do Pham Nguyen Thanh (Military Hospital 175, Ministry of National Defense) said that Vietnamese youth have participated in many international activities and events. Therefore, the Student Union urgently needs to orient students to promote their voice and speak boldly in international exchange programs. Ms. Thanh said, "The association that helps students integrate internationally is not just about teaching English, but also about organizing an environment that attracts students to participate making each of them understand that it is necessary to learn English."
From a professional perspective, Dr. Nguyễt Thanh asked the Student Union to help students change their lifestyle and be aware of the need for annual health checkups. Because when you have health, you have knowledge, only then you can easily access skills, integration and exchange activities.
Another perspective, Ms. Tran Cat Anh (Ho Chi Minh City Open University) said that there has been a lot of discussion about digital transformation recently, but not every place has implemented digital transformation for student ID cards. This needs to be done immediately. Ms. Anh said it is possible to integrate student cards that can be used in schools, libraries, buses…
Frankly, Ms. Anh believes that the association's upcoming goal of providing jobs to 100% of its graduates is not possible. According to Ms Anh, the main thing to note is the quality of jobs offered to graduates as motorbike taxiing is also considered a job and being a technology engineer is also a job.
"There is a need to focus on the introduction of quality, stable jobs. Setting a target of 100% is too big because the quality of graduates' jobs depends on many factors ranging from the economic market to the labor, candidate's experience… ", Ms. Cat Anh was surprised.
Innovating volunteer activities
Mr Pham Le Minh Khang (Vietnam Youth Union Ho Chi Minh City) said there was a need to innovate in volunteer activities. In particular, the volunteer movement should be based on the needs and desires of students and evidence that many people today want to participate more in green living activities, environmental protection and tree planting.
"Many volunteer activities of some groups of students and youth, although spontaneous, bring much value and are recognized by society. The association needs to understand these trends and change them with programs and activities that attract more students. To do," Mr. Khang said.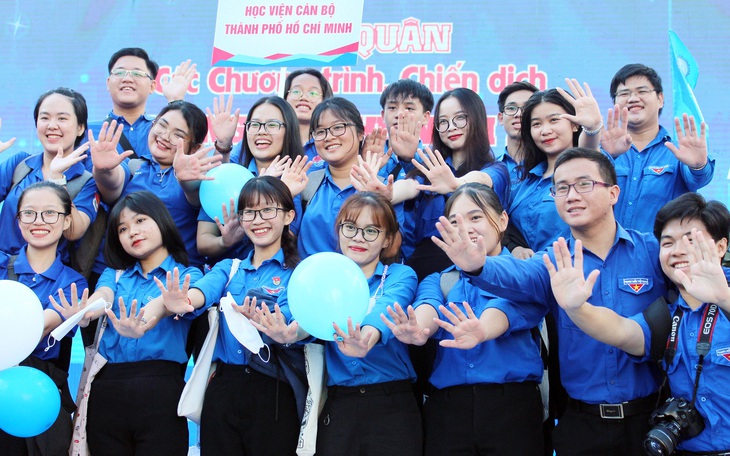 Speak to the Vietnamese Student Association
(TagstoTranslate)Student Union(T)International Integration(T)Vietnamese Student Union Congress in Ho Chi Minh City