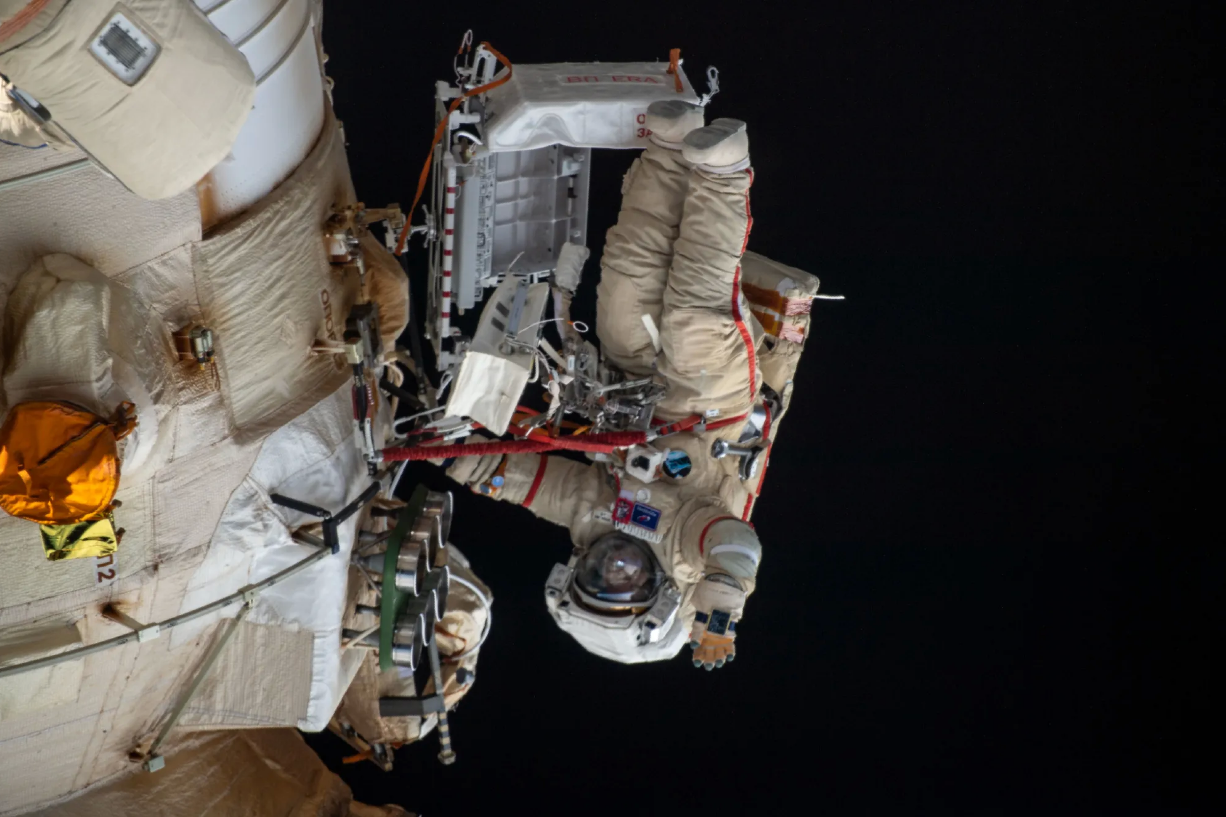 On October 26, two Russian astronauts Oleg Kononenko and Nikolai Chub completed a nearly 8-hour spacewalk outside the International Space Station (ISS), according to an announcement on the website of the Russian space agency Roscosmos.
The main task of this trip was to disconnect the hydraulic circuit of the heat exchanger from the external hydraulic circuit of the thermal control system of the yacht module, one of which was leaking.
They also examined and photographed the location of the leak on the radiator, which will help experts on Earth determine the cause of the coolant leak that occurred on October 9.
In addition, the astronauts also installed radar on the Nauka Multipurpose Laboratory Module to monitor the Earth's surface. The module was launched to the ISS last July, becoming Russia's largest and most advanced research facility on the ISS.
These astronauts also launched the Paras-MSTU nanosatellite built by students of Bauman Moscow State Technical University. This nanosatellite will test the technology of deploying solar sails.
This is the 71st spacewalk of Russian astronauts on the ISS and the sixth this year.
The ISS, a football field-sized laboratory in low Earth orbit, has hosted several groups of international astronauts over the past two decades, primarily Russian astronauts, astronauts from the US, Japan, Canada and EU countries. Are included.
(TagstoTranslate)astronaut