The Israel Defense Forces (IDF) launched a ground offensive in northern Gaza on the night of 25 October and the morning of 26 October.
According to an IDF statement on 26 October, the raid was carried out by the Givati ​​Brigade in preparation for the attack, targeting several targets of the armed group Hamas, including infrastructure and anti-tank missile launch sites. Struggle for the next phase.
After crossing the border and conducting operations at night, IDF tanks and infantry quickly withdrew into Israeli territory.
Earlier, in a televised speech on October 25, Israeli Prime Minister Benjamin Netanyahu once again confirmed that his country was preparing for a ground attack on Gaza, but did not specify the timing. Mr Netanyahu vowed to destroy Hamas, as well as ensure the return of some 224 hostages held in Gaza.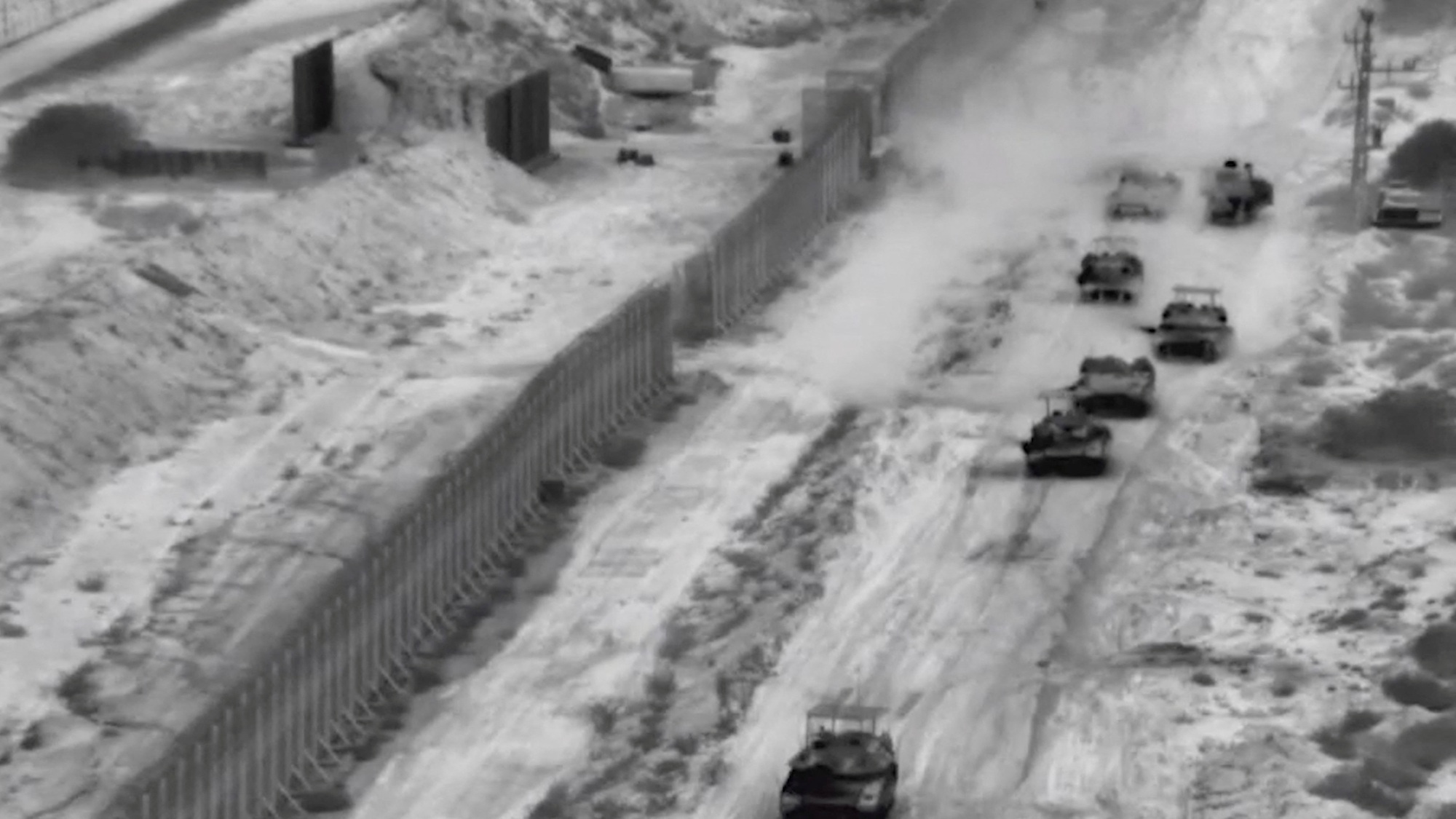 Photographs of Israeli tanks attacking the Israel–Gaza border were published on 26 October. Photo: Reuters
A call for the return of the hostages was also made on the same day by World Health Organization (WHO) Director-General Tedros Adhanom Ghebreyesus, emphasizing that the number of hostages included medical staff and up to 30 children.
However, according to the channel sky NewsIsrael's ground campaign in Gaza could put the hostages in even greater danger, not to mention risk igniting conflict throughout the region. Hamas must have been preparing for about 3 weeks.
Israel is also facing increasing international pressure to stop airstrikes in Gaza. During the United Nations Security Council (UN) meeting on 25 October, several countries called for an immediate ceasefire in Gaza, although there was still an impasse in issuing a unified resolution.
The draft resolution proposed by the US was vetoed by Russia and China. Meanwhile, the second resolution backed by Russia received only 4 supports – far short of the minimum requirement of 9 members in its support.
theo united nations newsThe resolutions have similarities in that they all condemn Hamas' attack on Israel on October 7 and call for resolving the worsening humanitarian crisis in Gaza, where hospitals are running out of fuel and many other essential services during the pandemic.
The main difference between the two resolutions is that the US supports Israel's "inherent right to self-defense", while Russia has called on Israel to immediately rescind the order to evacuate civilians in southern Gaza.
On 25 October, leading UN agencies in Gaza said they would have to halt aid operations for a day if fuel was not delivered. UN officials also warned that the amount of aid coming through the border gate from Egypt was a mere "drop in the ocean".
According to the Oxfam Alliance, the amount of food reaching Gaza is only 2% of normal levels since the siege began (from 9 October). To date, Gaza health officials say more than 7,000 Palestinians have been killed while the Israeli side has lost more than 1,400.
At the same time, responding to the statements of the United Nations on the fuel problem in Gaza, IDF spokesperson Jonathan Cornicus said that Israel does not want Gaza to run out of fuel, electricity and water. According to Mr Cornikus, there is still enough fuel inside Gaza to operate hospitals and water pumping systems for several days. However, Hamas has "concentrated all this fuel for the conflict, so civilians don't have to have it".