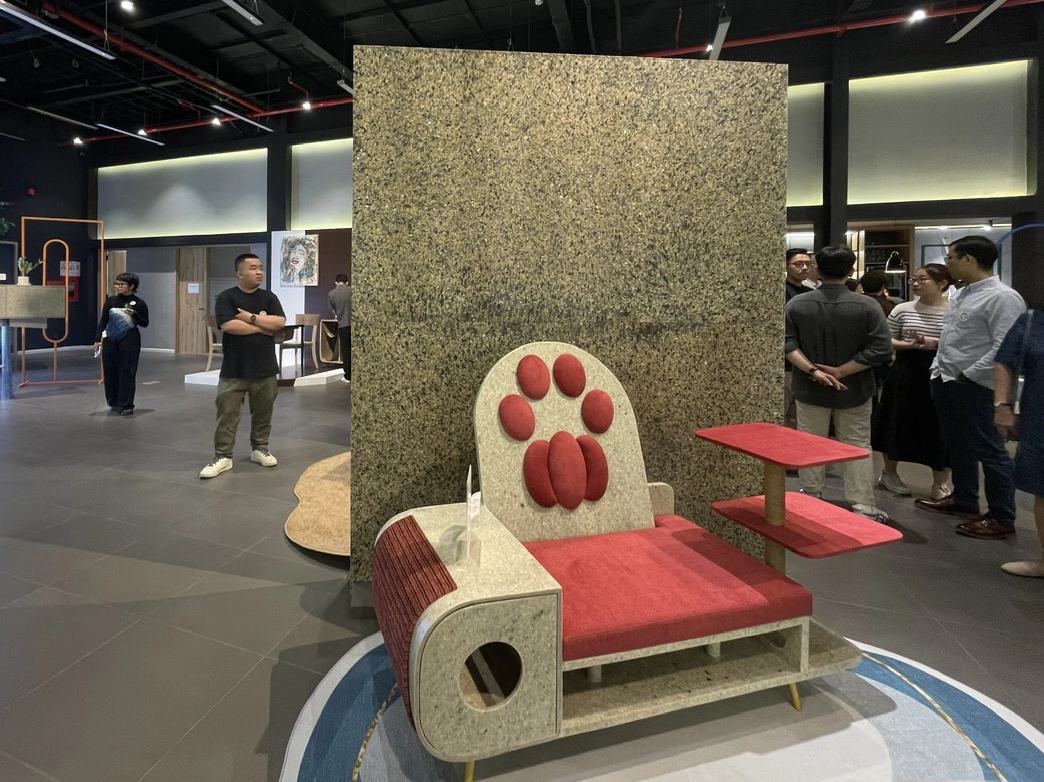 exhibition rebirth decoration with message from trash to treasure (rough translation: from trash to treasure) Gave audiences a different perspective on garbage. Even trash can be treasure if you know how to use it.
The Reborn Decor project team organized the exhibition to spread the meaning and spirit of using recycled materials, reducing negative impacts on the environment, especially plastic waste.
This exhibition is a meeting of students of Ton Duc Thang University, Ho Chi Minh City Architecture, Bangka Belitung (Indonesia)…
Blue, green, yellow…the colors of everyday plastic bottles and plastic waste are nothing special, but those colors make an impact on 20 interior works, which are tables and chairs. Luxurious and sophisticated.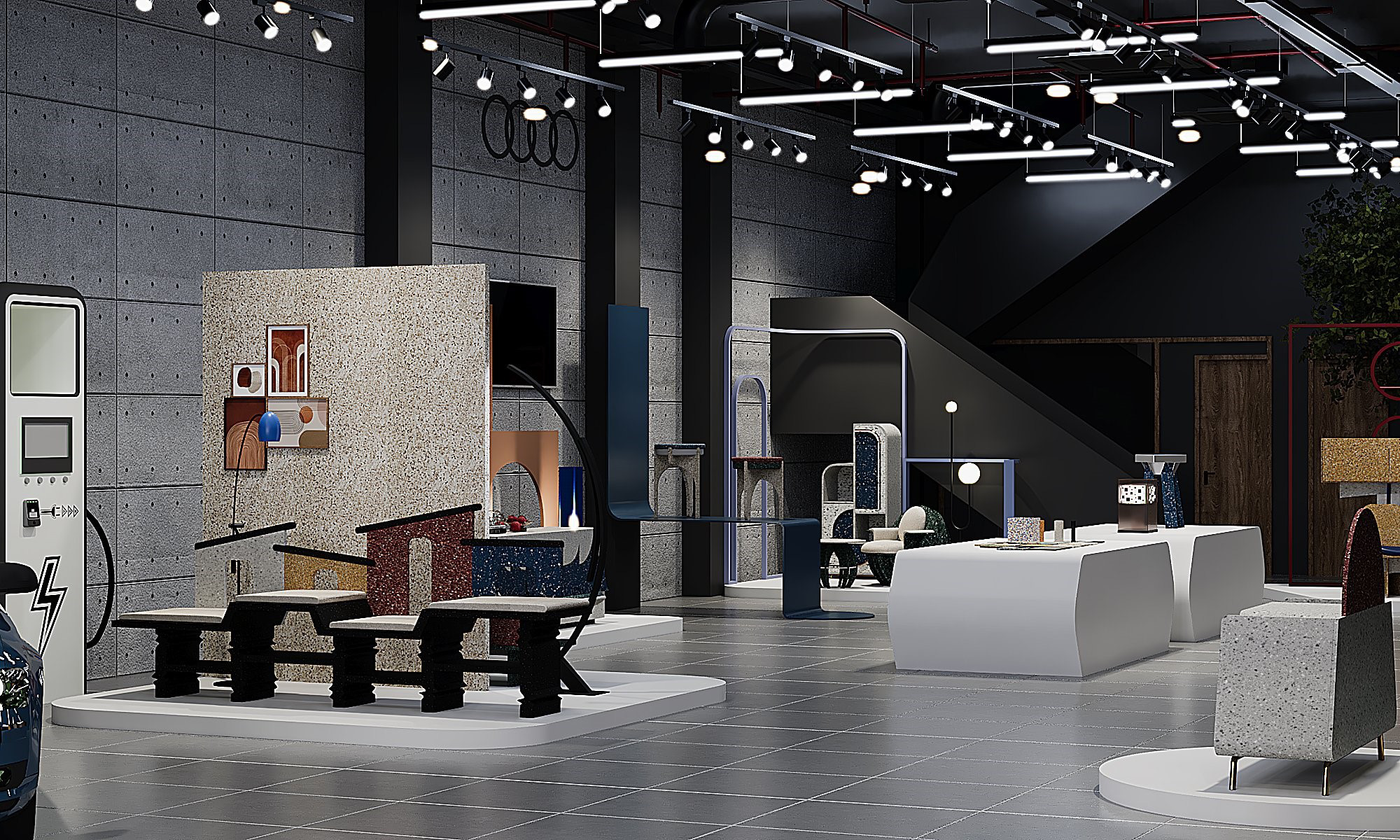 Phuc Tran – a project member – said plastic and nylon waste is collected, then cut into small pieces, and put through heat and cold pressing processes to create plastic sheets of different colors and sizes.
Depending on the desired pattern for the interior design, the manufacturer will select and mix different types of plastic waste.
Phuc Tran said, "The durability and aesthetics of these panels made from recycled waste are similar to traditional materials used to make furniture. So the potential of plastic and nylon waste to create applied products is huge."
Project team leader Ha Phan Kim Nguyet said the main goal is to raise people's awareness of the importance of recycling.
Furthermore, the team works towards a sustainable lifestyle by introducing unique ideas on how to recycle plastic materials into useful household and interior decor products.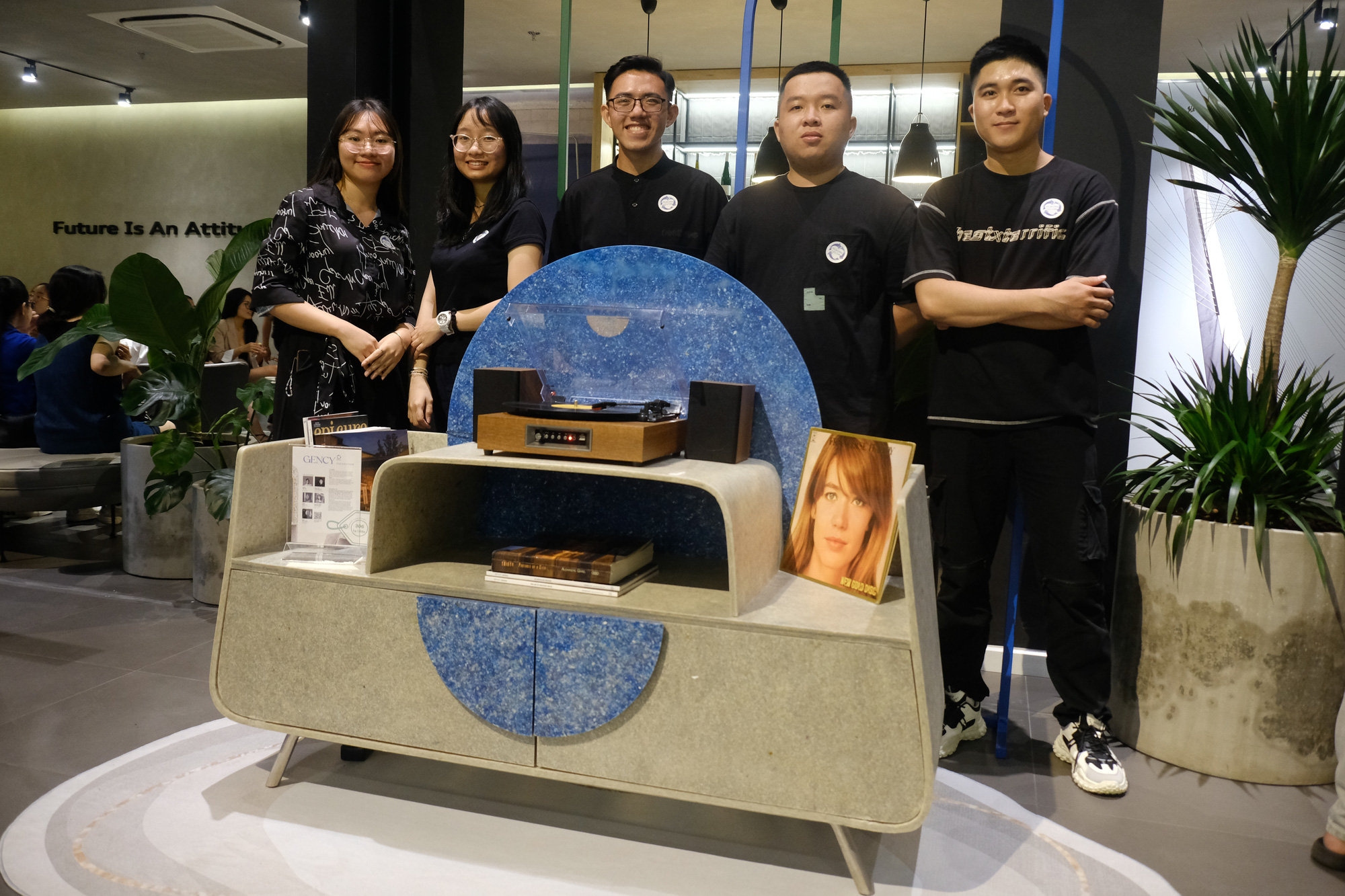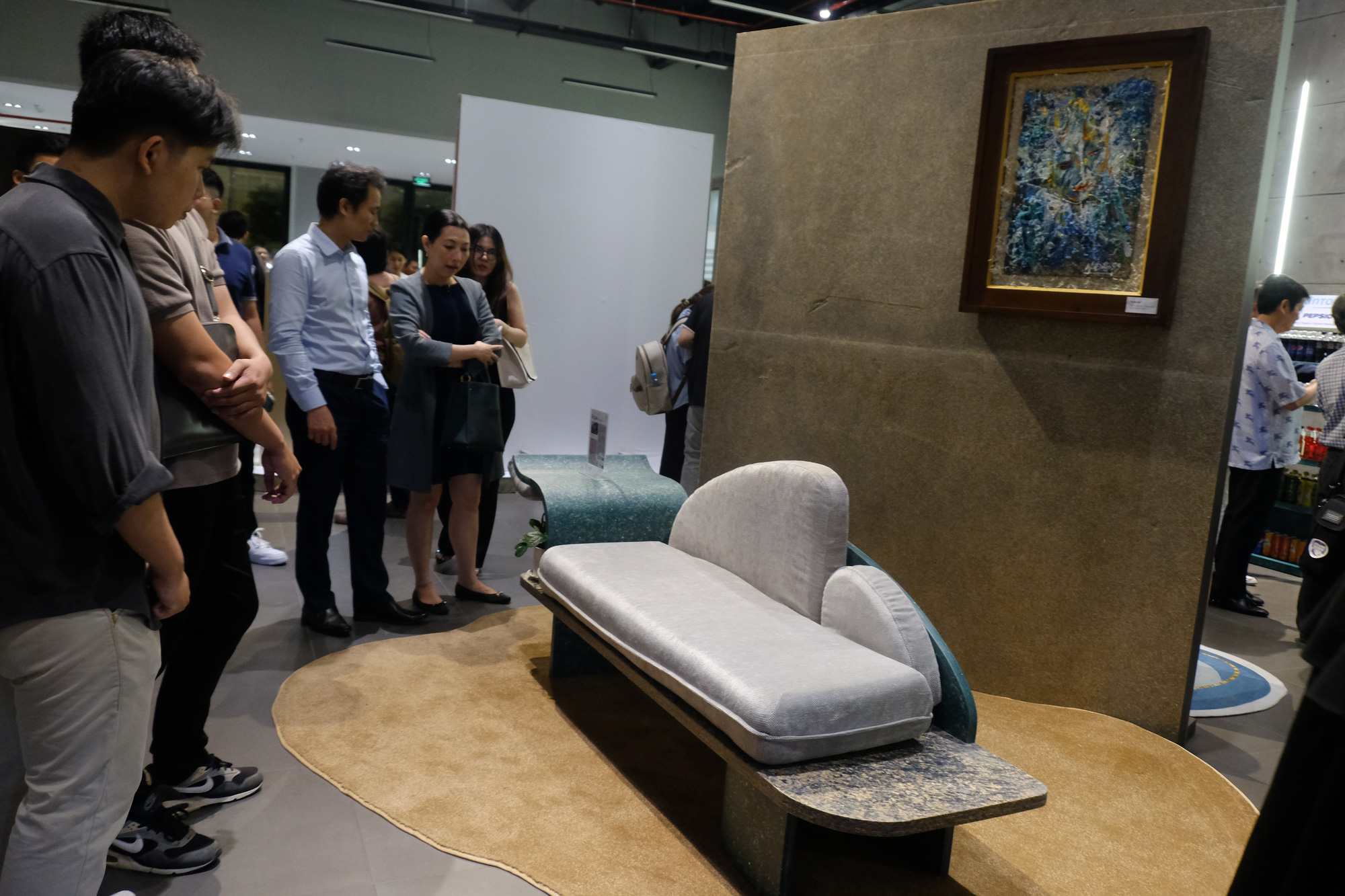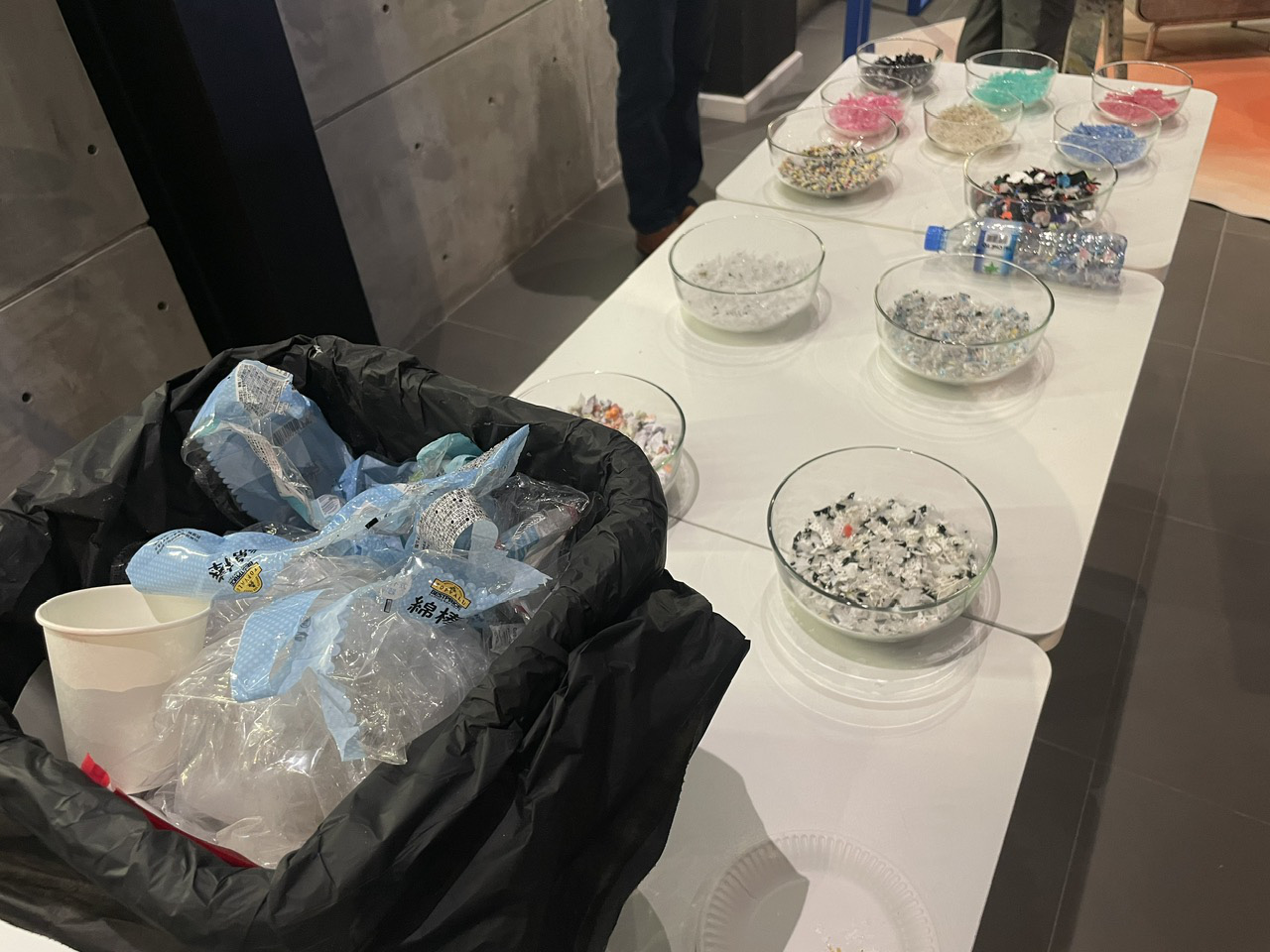 Auction of works to build a playground for child patients
The exhibition continues until November 4 at 6B Ton Duc Thang (District 1, Ho Chi Minh City).
After this the products were auctioned on 29 November. The funds raised from this auction will be used to build a green play area at Dong Nai Children's Hospital for more than 600 pediatric patients.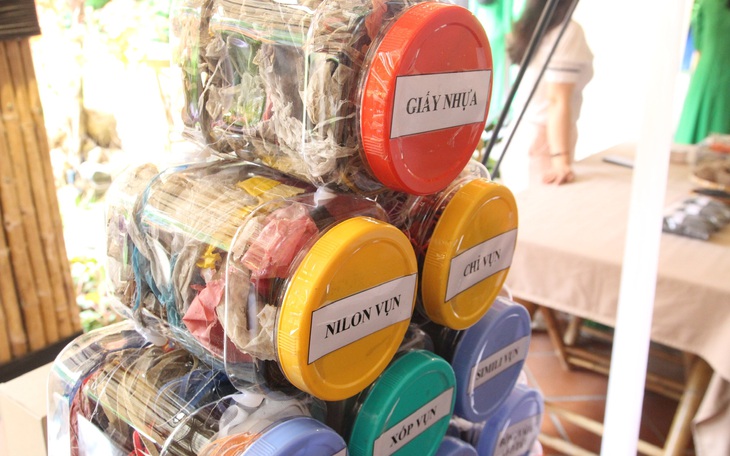 Every year 1.8 million tonnes of plastic waste is generated in the country.
(TagstoTranslate)Recycled Materials(T)Plastic Waste(T)Interior(T)Reborn Decor