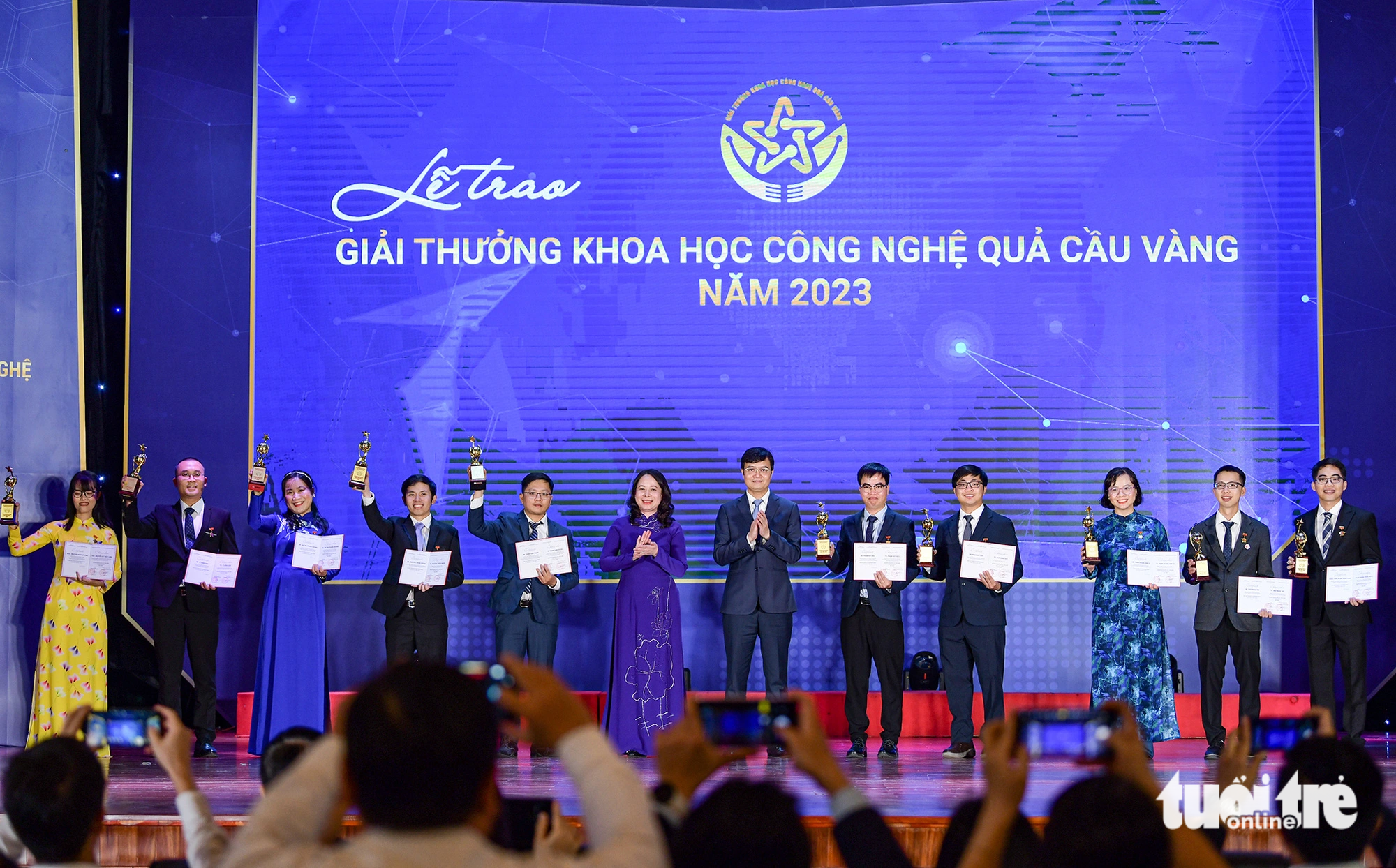 On the evening of October 27, the Golden Globe Science and Technology Awards ceremony and the 2033 Vietnam Women in Science and Technology Awards were held in Hanoi.
The program has been jointly organized by the Central Youth Association and the Ministry of Science and Technology.
This year marks 20 years of implementing the Golden Globe Science and Technology Awards, which has attracted thousands of young Vietnamese talents from all over the country, as well as young people studying, researching and working abroad to participate . So far 204 outstanding individuals have received the award.
On behalf of the Central Committee Secretariat of the Youth Union, Mr. Nguyen Minh Triet – Secretary of the Central Committee of the Youth Union, President of the Central Vietnam Student Union, commented that the generations of young talents who have won the Golden Globe Awards have demonstrated many aspects, But one thing remains the same: they still retain their passion for science and technology.
Also, inspire and encourage Vietnamese youth about their love and desire to conquer science and technology.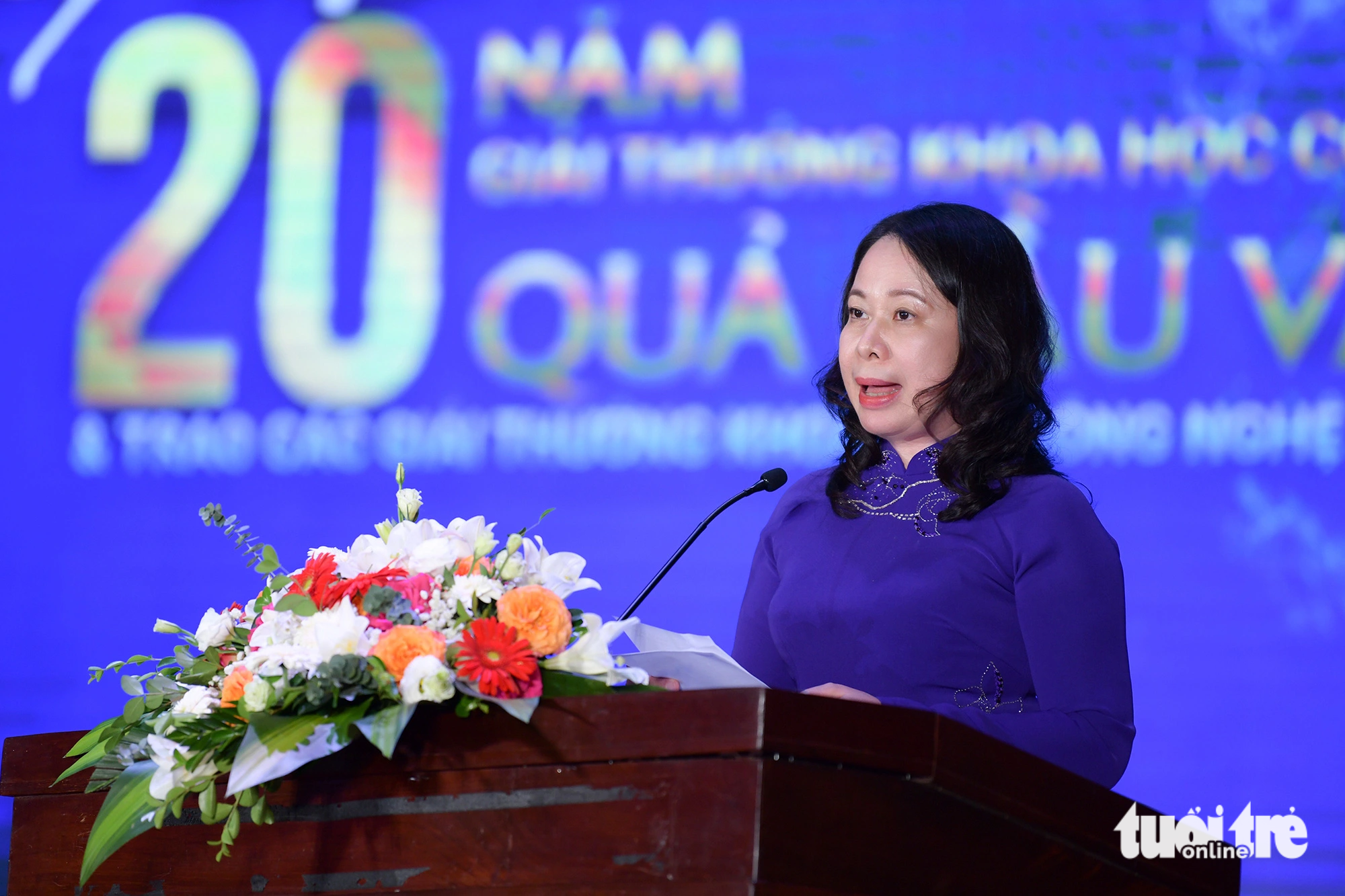 Attending the awards ceremony, Vice President Vo Thi Anh Xuan praised the Central Youth Federation and the Ministry of Science and Technology for taking the initiative and continuously coordinating the organization of the Science and Technology Awards over the past 20 years. Golden Bridge.
Many individuals, after winning science and technology awards, have grown and developed in their professional work, becoming successful scientists, managers and businessmen, and making positive contributions to the development of science and technology.
The Vice President suggested that young scientists and talented students should view the awards received on this occasion as recognition of the country for their significant efforts.
From there, contribute to greater inspiration, positive energy, continuous creativity to create more valuable scientific works and products, improve labor productivity, improve material life, spirit for people; Make your positive contribution to the development of the country.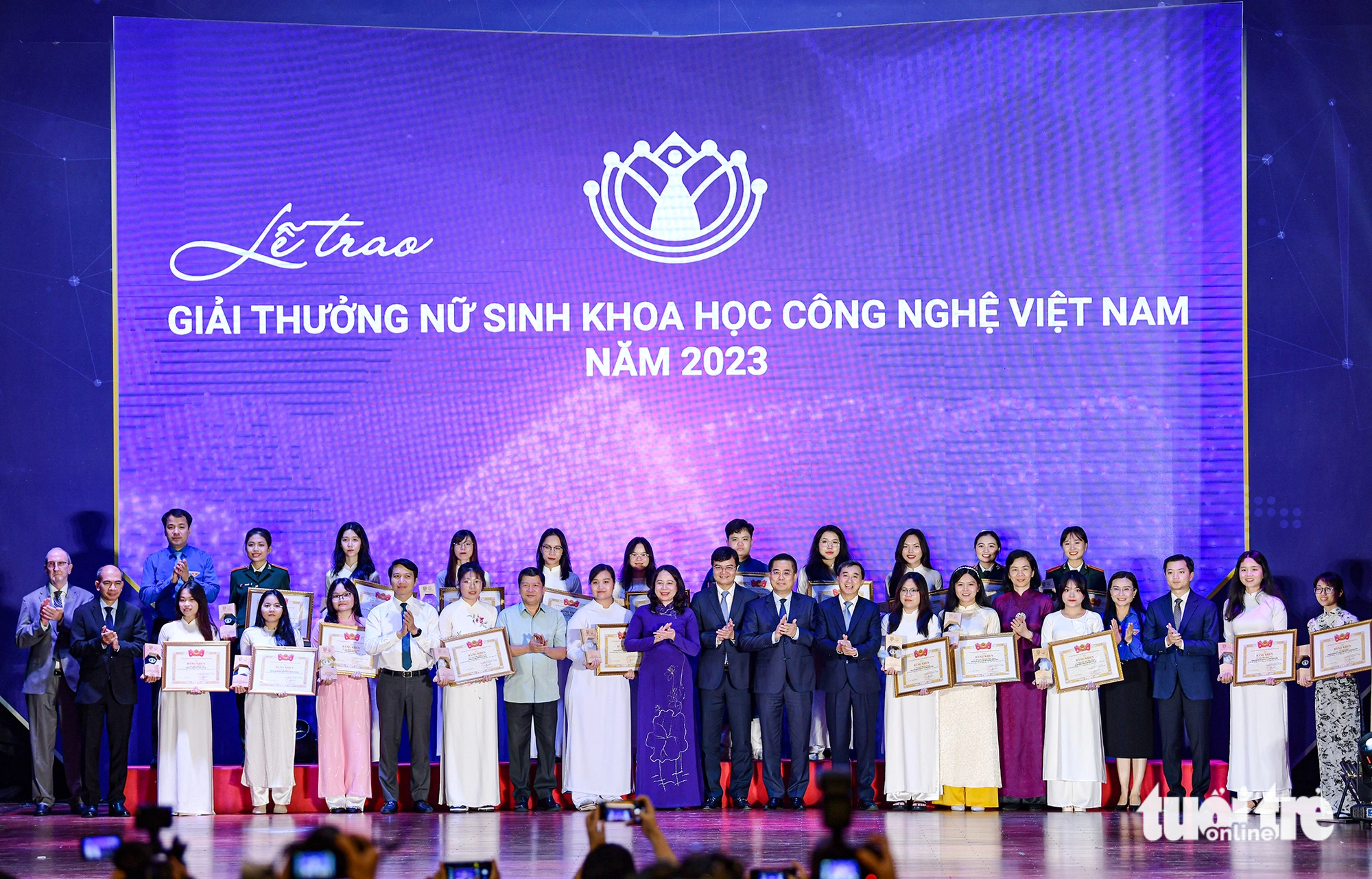 Top 10 Golden Globes of 2023:
1. Dr. Trinh Van Chien, 34 years old, Lecturer, Head of New Generation Computer Network and Communication Technology Research Laboratory, School of Information and Communication Technology, Hanoi University of Science and Technology
2. Dr. Pham Hui Hieu, 31 years old, lecturer at the Institute of Engineering and Computer Science, Deputy Director of Winyuni-Illinois Smart Health Research Center, Winyuni University
3. Dr. Nguyen Trong Nghia, 33 years old, Lecturer at the University of Adelaide, South Australia
4. Dr. Ngo Quoc Duy, 34 years old, Deputy Chief of the Department of Head and Neck Surgery, Hospital of
5. Dr. Ha Thi Thanh Huang, 34 years old, Head of Tissue Engineering and Regenerative Medicine, Department of Biomedical Engineering, International University, Vietnam National University, Ho Chi Minh City
6. Dr. Trinh Hoang Kim Tu, 35, researcher at the Center for Molecular Biomedicine, Ho Chi Minh City University of Medicine and Pharmacy
7. Dr. Le Dinh Anh, 34 years old, lecturer at the Institute of Aerospace Technology, Hanoi National University of Technology
8. Dr. Ngo Ngoc Hai, 32 years old, researcher at the Institute of Genome Research, Vietnam Academy of Science and Technology
9. MSc Nguyen Ho Thuy Linh, 33 years old, Leader of the Biochemical and Environmental Materials Research Group, Nanostructured and Molecular Materials Research Center, Ho Chi Minh City National University
10. Associate Professor, Dr. Huynh Trong Phuoc, 35 years old, Senior Lecturer, Department of Construction Engineering, Polytechnic University, Can Tho University
(TagstoTranslate)Golden Globe Awards 2023(T)Golden Globe(T)Vietnam Science and Technology(T)Vietnamese Students Association(T)Vietnamese Youth(T)Central Union