The above information was given by Reuters quoting senior US officials after Chinese Foreign Minister Wang Yi held 10-hour talks with US officials in Washington.
During the first visit of a Chinese foreign minister to Washington since 2018, veteran diplomat Wang Yi met President Biden for an hour. The White House described the outcome of the meeting as a "good opportunity" to keep lines of communication open between the two sides in the face of deep differences on many aspects.
The source also revealed that Mr Wang's meetings with US Secretary of State Antony Blinken and US National Security Adviser Jake Sullivan lasted for two days, with a total meeting time of 9 hours. The results of the meeting between top US and Chinese diplomats were described as "candid and profound".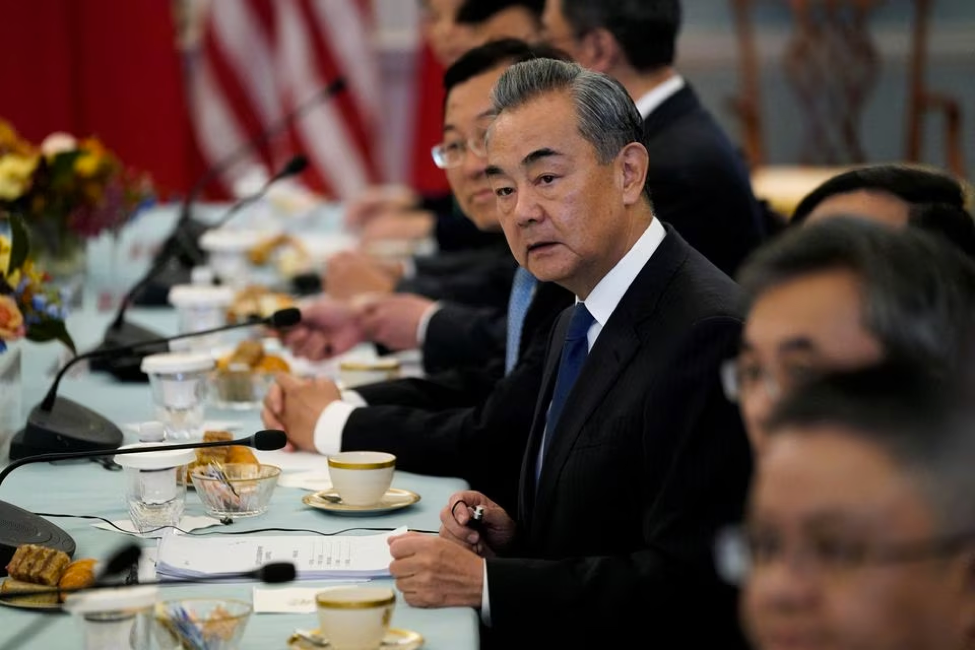 Chinese Foreign Minister Wang Yi during a meeting with his counterpart Antony Blinken at the US State Department on October 27. Photo: Reuters
The US and China have differences on a number of issues, the source said, such as the East and South China Sea, the Taiwan issue (China), fentanyl precursors and cases of Americans detained in China.
There were also "candid exchanges" between US Secretary of State Blinken and his counterpart Wang Yi regarding the Hamas-Israel conflict.
However, the issue of most concern to both sides is the effort to promote a meeting between President Joe Biden and President Xi Jinping on the sidelines of the APEC summit in San Francisco, California – USA, next month.
The US government believes a direct meeting between Mr Biden and Mr Xi is particularly important for reducing US-China tensions.
On October 26, Mr Wang told Mr Blinken that the two countries had differences and needed "deep" and "comprehensive" dialogue to stabilize relations.
Wang's three-day visit to the US follows a series of bilateral diplomatic engagements in recent months, largely at the request of the US. Its purpose is to save the rapidly deteriorating relationship after the US shot down a hot air balloon, which was believed to be a Chinese spy, at the beginning of the year.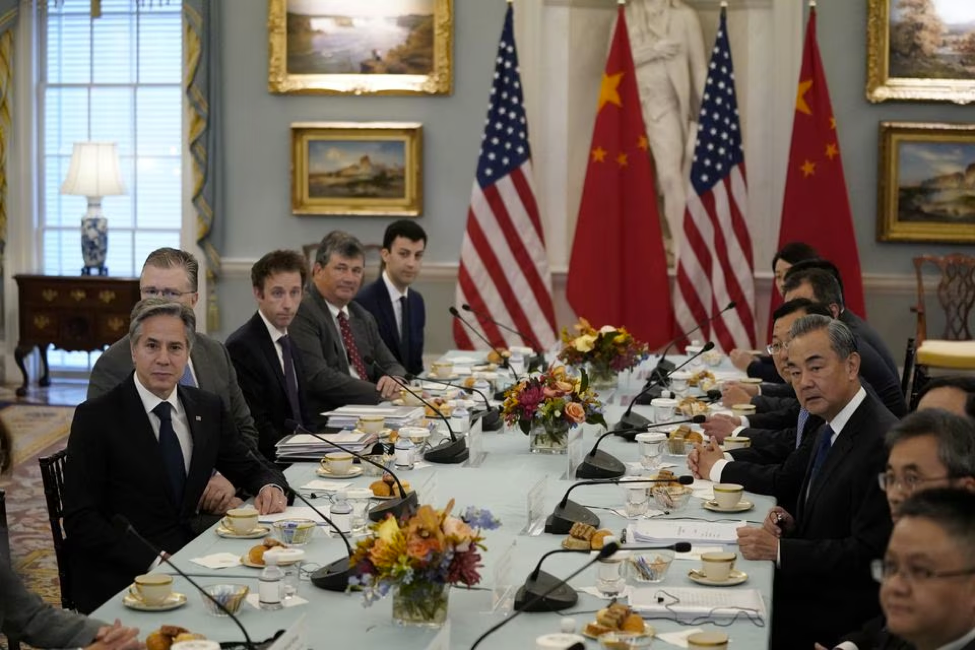 View of the meeting between US Secretary of State Antony Blinken and his Chinese counterpart Wang Yi in Washington on October 27. Photo: Reuters
bang hung