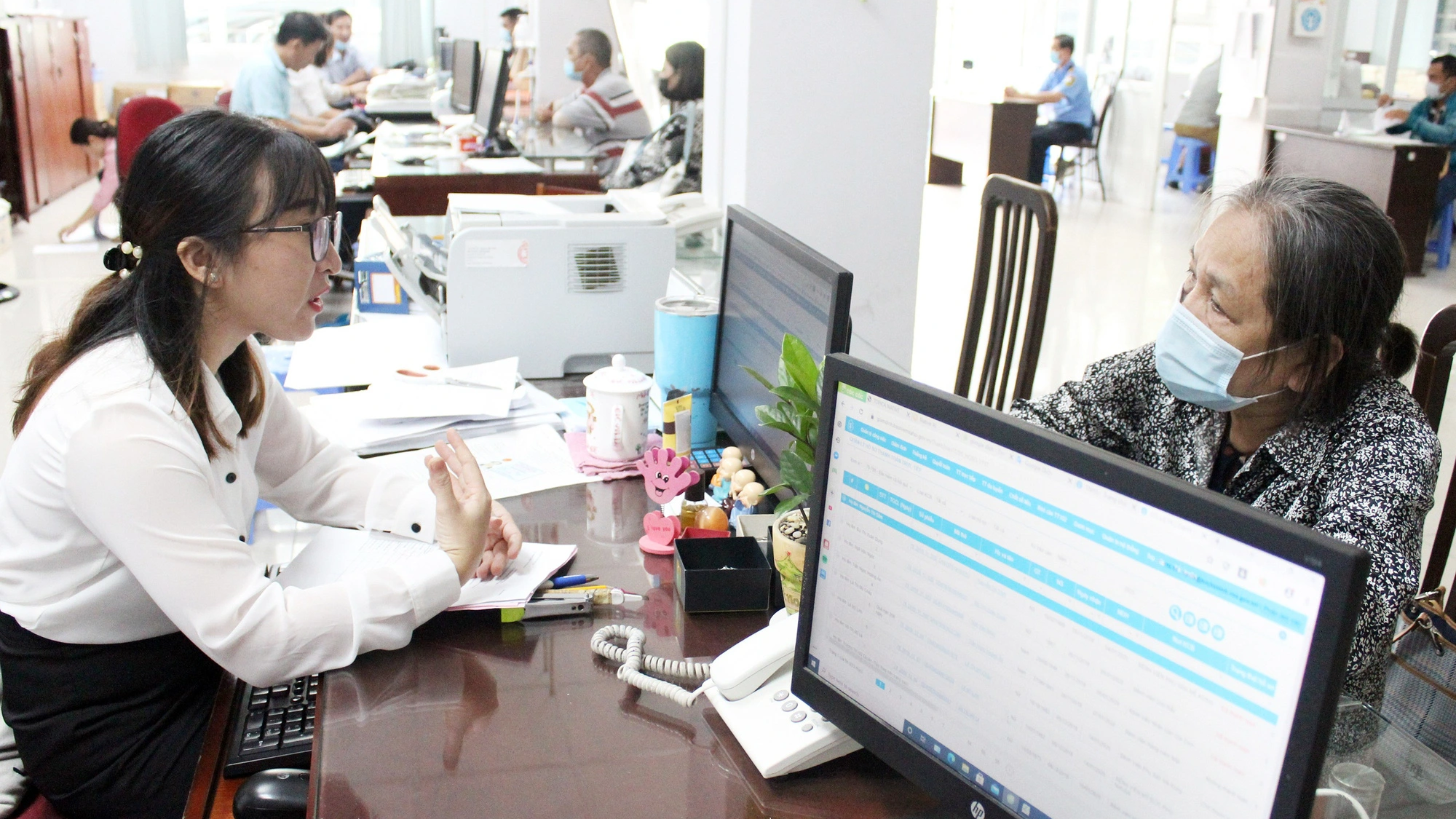 share together YouthNguyen Thi Bach Mai, permanent deputy head of the Mass Mobilization Committee of the Ho Chi Minh City Party Committee – head of the 2023 contest steering committee – said:
– The competition is launched by the Party Committee of the City People's Committee and the Party Committee of the Ho Chi Minh City People's Committee from 2021. Over the last two years it has expanded with the involvement of the Department of Home Affairs, City Youth. Unions and newspapers. Youth The same organization has attracted many contestants to participate. The playing field creates an open space, encouraging officials, civil servants and public employees to contribute initiatives, ideas and solutions to effectively carry out tasks.
The focus is still on administrative reforms
* Administrative reforms are still a matter of great concern. Looking from the perspective of an agency that works on large-scale mobilization, how do you evaluate this outcome over time?
– A summary of three years of implementing urban government organization in Ho Chi Minh City shows that the government's people's mobilization work has achieved many results. Attention is given to administrative reform, administrative management mechanisms are streamlined, weaknesses are reviewed, and procedures and resolution processes are made public to ensure that people can control progress, processes, and issues . Responsibility of the recipient.
The city authorizes departments, branches and people's committees at all levels to enhance their powers, take responsibility according to their authority, and fully grasp the situation to pursue responsibility.
We have done a good job of welcoming people and resolving complaints and denunciations, especially large, complex and lengthy complaints and denunciations.
The city still determines that promoting administrative process reform to create a favorable and transparent operating environment is a success. It is linked to each year's theme, the 2023 of which is "Improving the efficiency of public service activities, promoting administrative reform, and improving the investment climate; promoting economic growth; ensuring social security."
* But the city still has indicators and performance results that have not met expectations and befitting a large urban area. Is it related to the quality and team work of the government's mass communication work?
– I feel that in some places leaders do not clearly see their leadership responsibility in carrying out public relations work. Direct contact and communication with people, people's problems not being resolved in time, administrative processes and documents are still delayed, affecting the legitimate rights of people and businesses. Due to this, some administrative reform indices of the city are at a low level.
Frankly, there are places where the leadership and guidance role of the leader has not been fully promoted. A portion of officials, civil servants and public employees have not actively researched the rules for giving and proposing advice, and still show hesitation and fear of responsibility.
There are young officers who are capable and enthusiastic but still lack experience and work skills. Partly due to increasing intensity and pressure of work, inconsistent technology applications, limited data sharing as well as policies that are not attractive enough to attract and retain talent…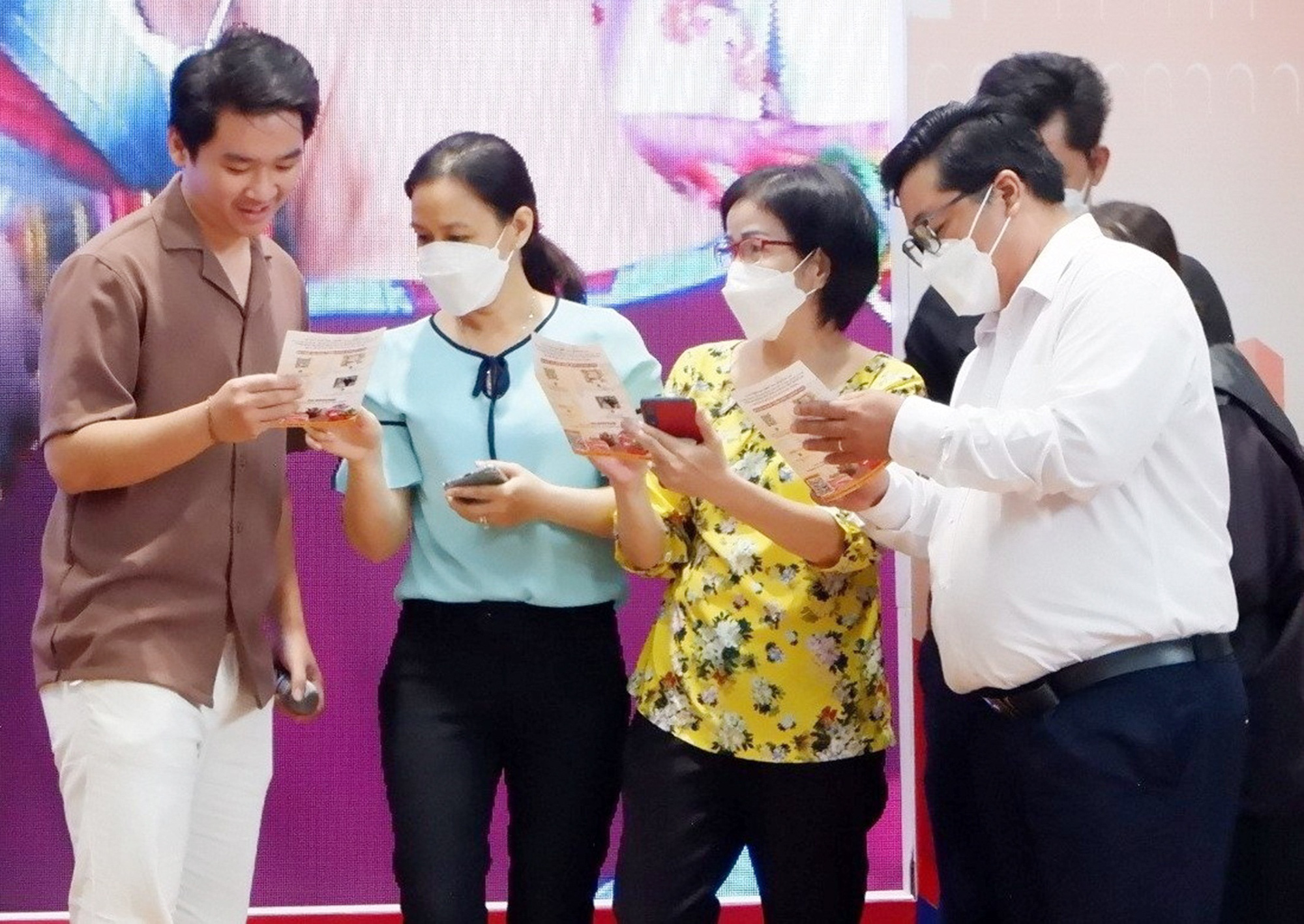 Need to share and listen immediately
* Does the city have any solutions to motivate its cadres and civil servants in the current context of high work intensity and pressure, Madam?
– The National Assembly had Resolution 54, then recently replaced by Resolution 98, to operationalize a number of specific mechanisms and policies for the development of Ho Chi Minh City. This is an opportunity but there are also many challenges that must be realized by a team of officials, civil servants and public employees at all levels of the city. In that context, we hope that the heads of Party committees and heads of agencies and units will pay attention to team building, education and promotion of officials and civil servants, especially young officials.
It is essential to create an environment for officials and civil servants to study, practice and foster creativity at work, along with a focus on mechanisms to improve incomes. Boldly plan, promote and promote the factors that have growth potential and should meet and discuss regularly to listen to their ideas and aspirations, answer questions and guide the team.
* This is the third time it has been held, what do you expect from this competition?
– As the name of the competition makes clear, we want to look for executives who not only have the "right role and know the lessons" but also need to improve their advisory and people-facing capabilities. It should be efficient in giving advice, making right, successful and reasonable proposals which are directional, feasible and bring long term effectiveness while working.
In addition, the solution must show initiative, creativity, courage to think, courage to do and courage to take responsibility as a consultant. It also contributes to solidifying the City Party Committee's policy of encouraging and protecting dynamic and creative officials for the common good, whose highest goal is to serve the people's legitimate interests and satisfaction and happiness.
People organize efficiently with "number 5"
* Are there any effective models and methods of skilled mass mobilization that have been replicated in recent times, Madam?
– Movement to emulate the "number 5" (do not leave the poor and vulnerable behind or forgotten; do not cause trouble for people and businesses; do not litter on the streets and canals). Chasm; Do not violate road traffic laws; Do not gather to cause trouble, affect political security and social order and security) has received increasing attention in recent years.
Every year, many effective models and solutions emerge related to government mobility work, administrative process reform, promoting digital transformation and enhancing the sense of responsibility and dedication to serve the people.
Evidence can be found in the implementation of relocation, evacuation, resettlement projects, social protection activities, health care of people, and the construction of the Ho Chi Minh Cultural Space in many places.
A recent highlight has been the mobilization of people to donate land to expand the street to more than 5.3 million square meters, totaling more than 5,200 projects estimated at more than 10,000 billion VND and many other meaningful activities. ..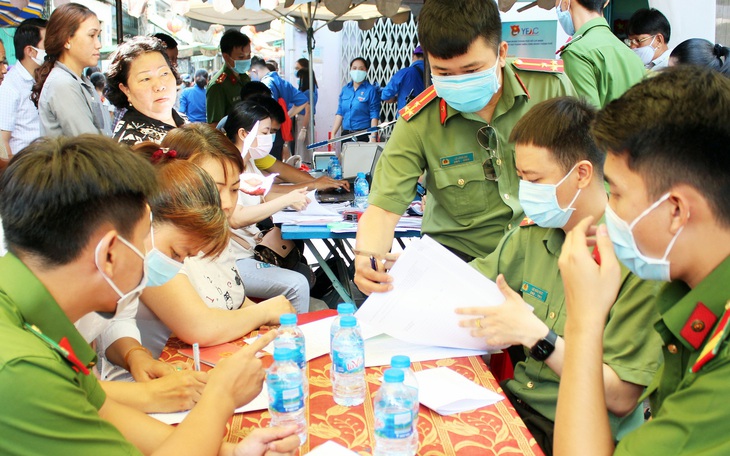 Ho Chi Minh City takes the test for good advisory officers – Good Public Mobility 2023
(TagstoTranslate)Good Advice – Efficient Mobilization(T)Administrative Reform(T)Shifting Responsibility