According to the latest data from Statistics Korea, the labor rate among this country's 55-79 year old population has increased to 60%, which is equivalent to more than 9.3 million people. With the current growth pace, this number is expected to exceed 10 million by 2024, when more and more people of the "Baby Boomer" generation (born in the period 1955–1963) will join the aging population. Better health and longevity as well as economic concerns such as cost of living are the main reasons why the proportion of elderly workers is increasing in Korea. They mainly perform simple tasks that require little or no experience.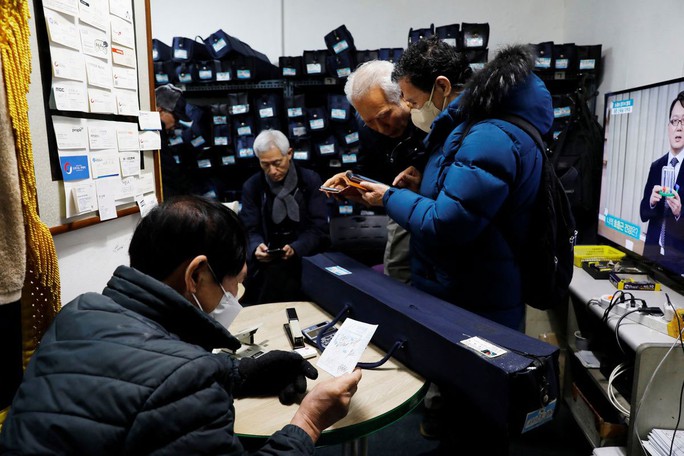 Mr Park Gyung-sun (right), 71, checks information before making a delivery in the capital Seoul. Photo: Reuters
Statistics also show that the tendency to want to work has increased rapidly among elderly Korean women. In 2021 this rate is 60.3%, whereas in 2011 this rate was 47.8%. In men this rate is 77.3% and 74% respectively. Kim Young-sun, an expert at Kyung Hee University (Korea), commented to the Korea JoongAng Daily newspaper that the increase in the above gap comes mainly from changes in women's "education, income, economic and social status." According to Ms. Kim, this "new" source of labor could ease the immediate labor shortage caused by Korea's declining population. Korea is the fastest aging country and has the lowest birth rate in the world today.
Cao Luke