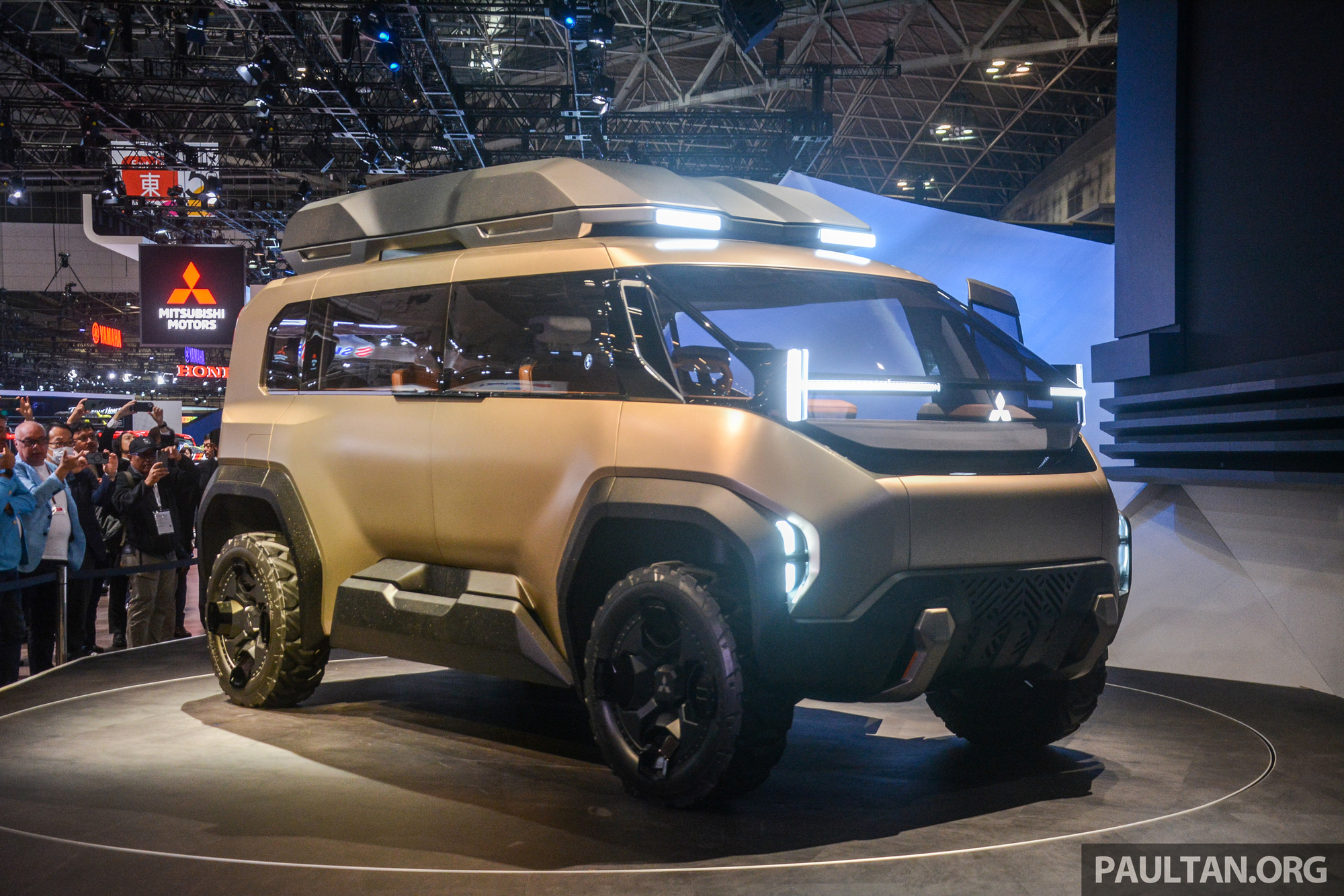 At the Japan Mobility Show 2023, Mitsubishi brought a notable new car model to its booth. Called the Mitsubishi D:X Concept, this model could form the basis for the return of the MPV Delica in the future.
An electrified MPV in the vehicle segment is confirmed to be a hybrid SUV that combines the practicality of an MPV with the ability of an SUV to operate on rough terrain.
The design of this plug-in hybrid vehicle is similar to the Delica overall but has several more strange design elements.
The front of the car has a strangely improved Dynamic Shield design. The horizontal T-shaped daytime running lights run close to the front windshield frame, with a glowing Mitsubishi logo in the middle.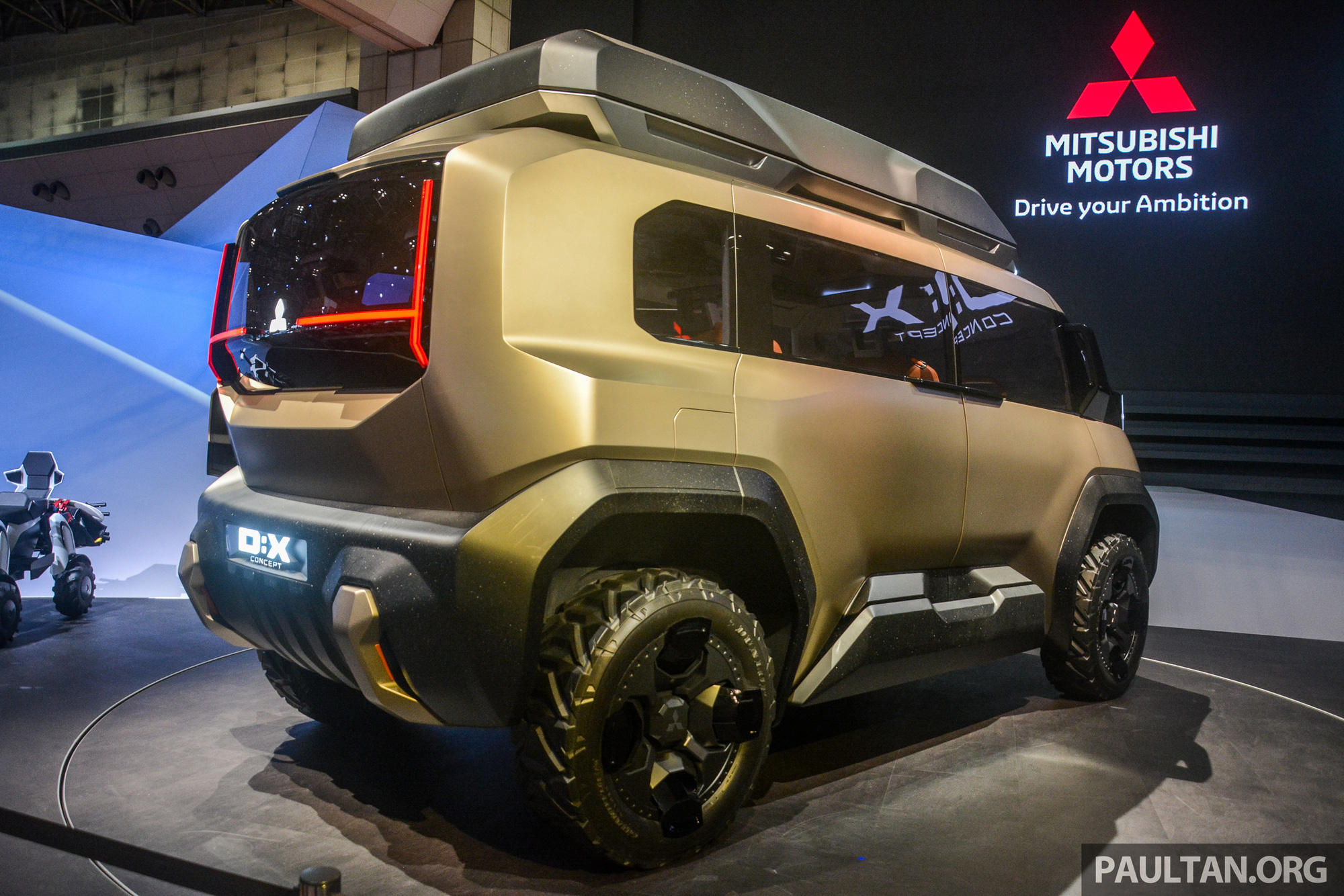 There is a small window frame in the side area of ​​the car, with a wide wheel arch below. There is a large storage box installed on the roof of the car. At the rear of the car, T-shaped taillights are installed like on the opposite side.
The Mitsubishi D:X Concept interior uses a fairly spacious 2+2+2 seat structure. The front seats can rotate 180 degrees backwards. The hood of the car features transparent "invisible" technology that allows the driver to see the area directly in front of the car for easier operation.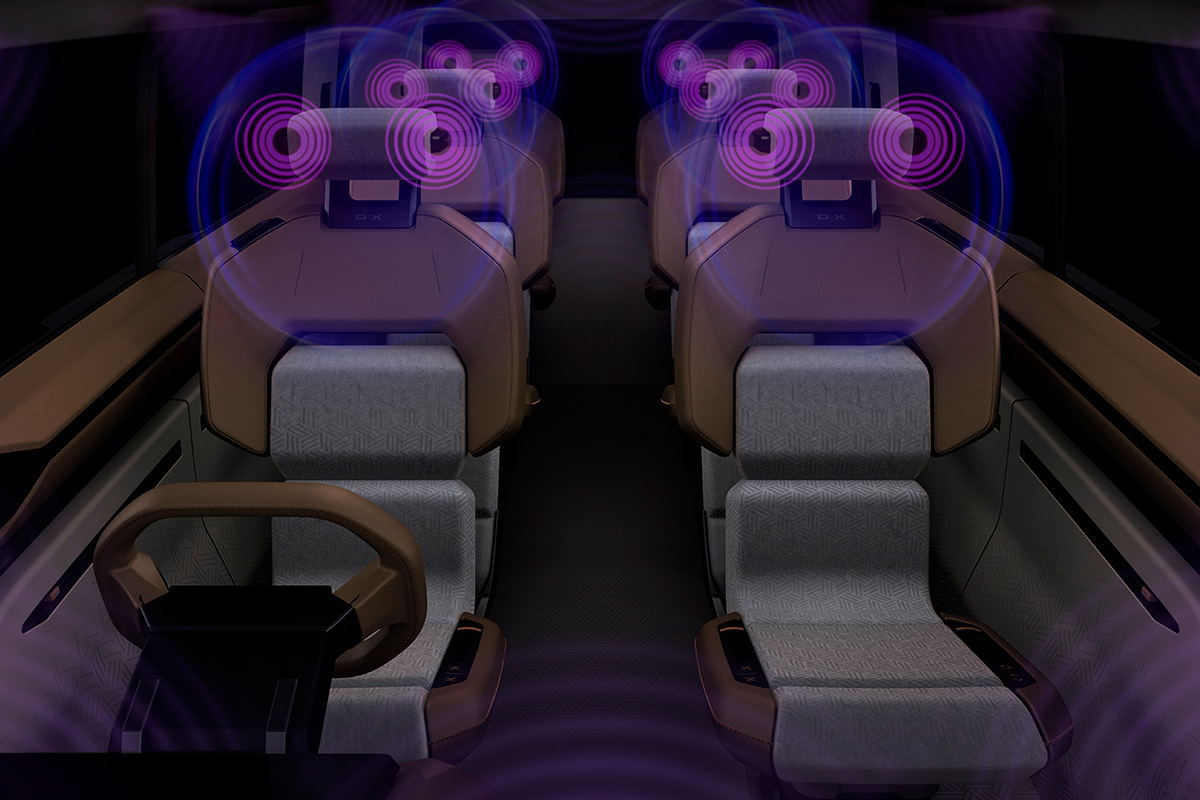 The flat-bottom brown leather steering wheel, multi-information screen in the center of the dashboard, digital dashboard and Smart Assist AI are some of the other highlights.
The Mitsubishi D:X Concept powertrain, like many of the JMS 2023 cars, is not public. Mitsubishi only said that the car uses a plug-in hybrid configuration combined with 2-wheel drive.
Some more pictures of the Mitsubishi D:X Concept: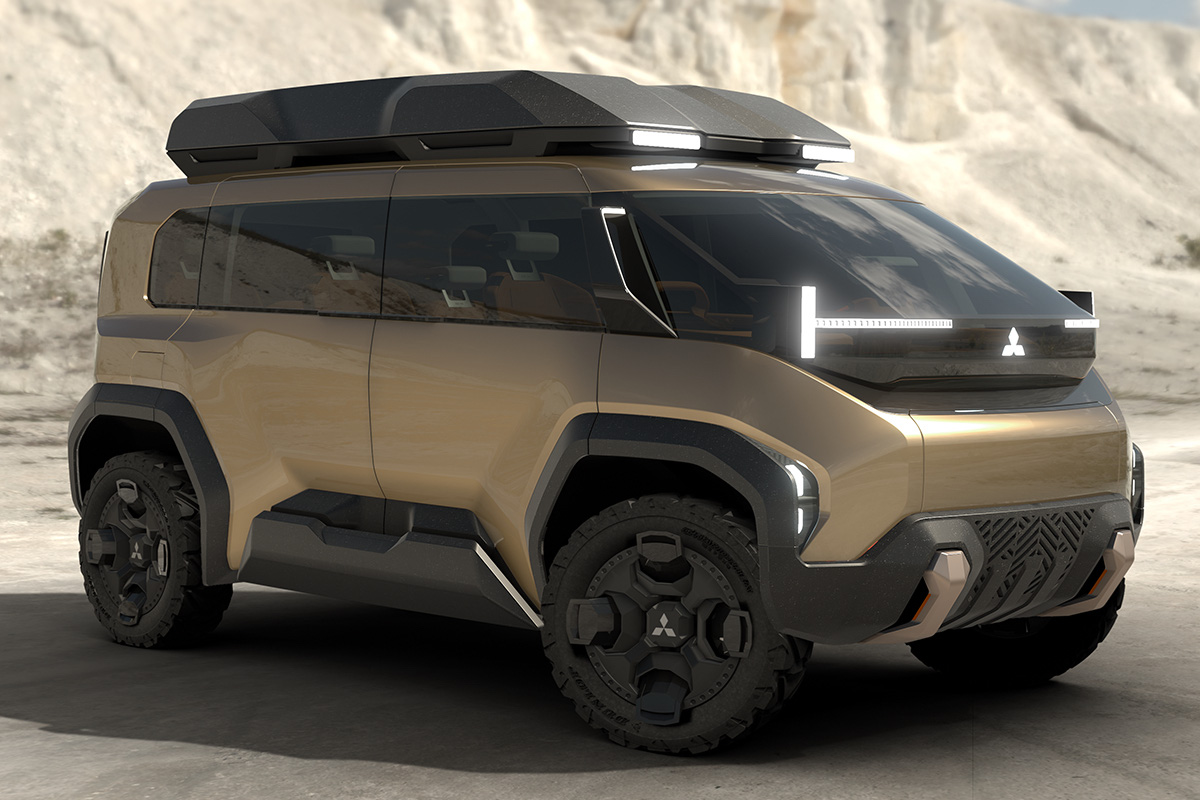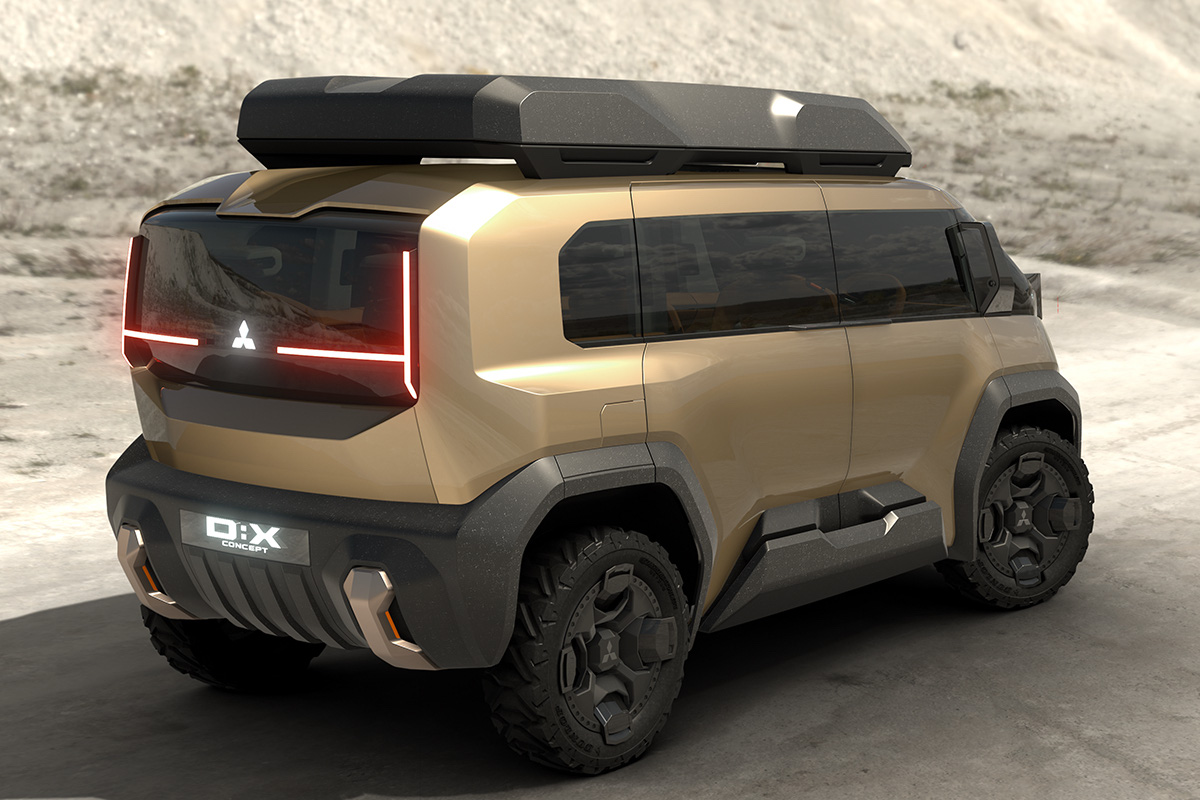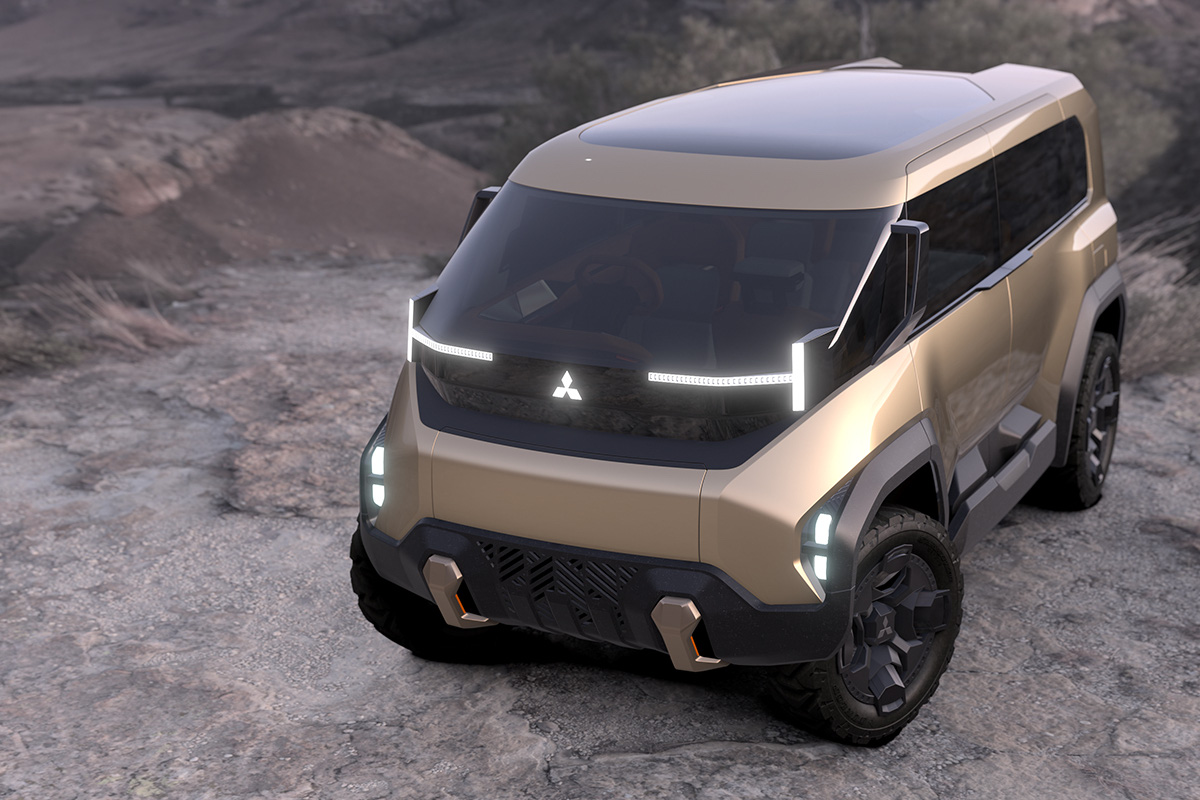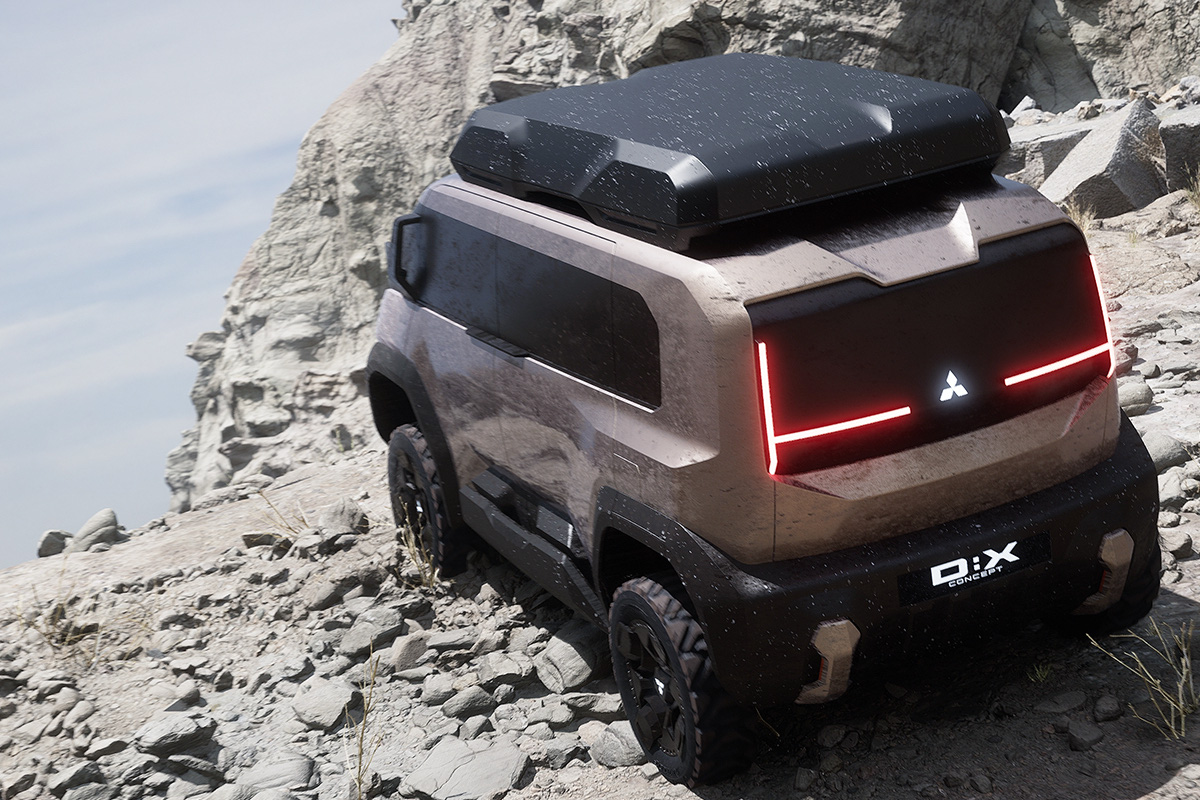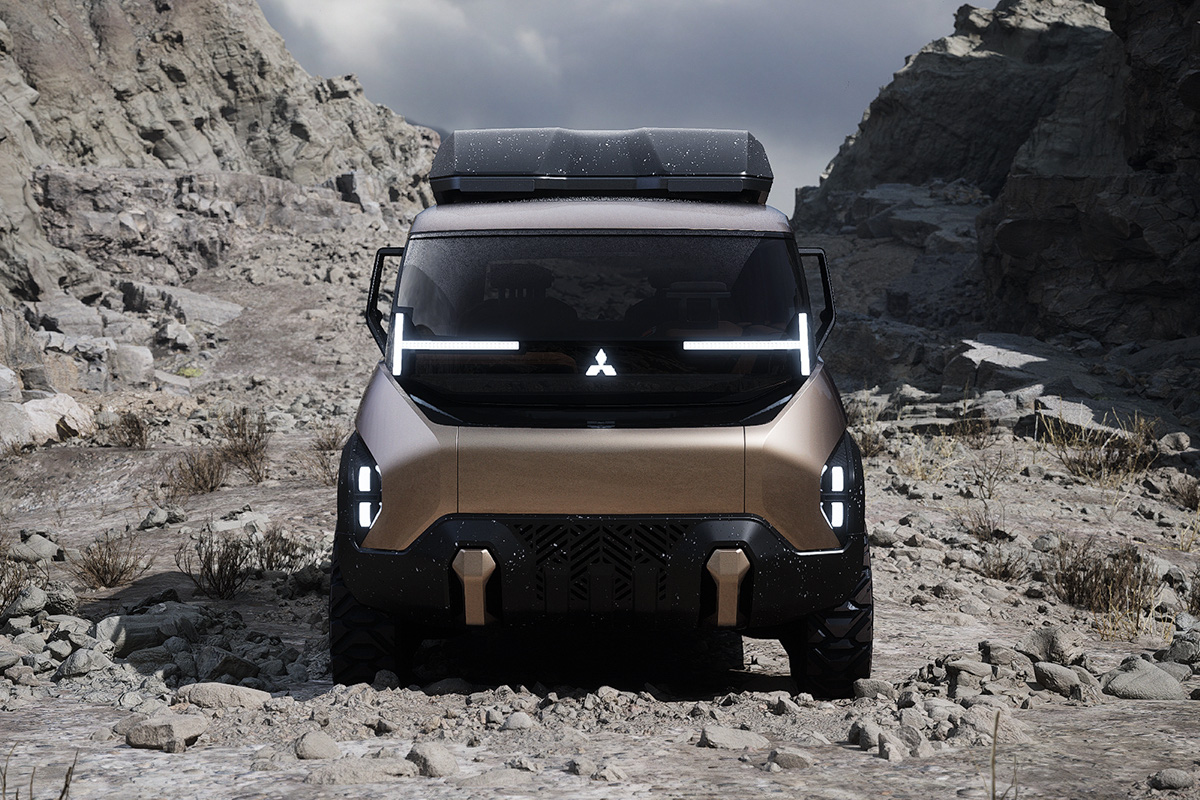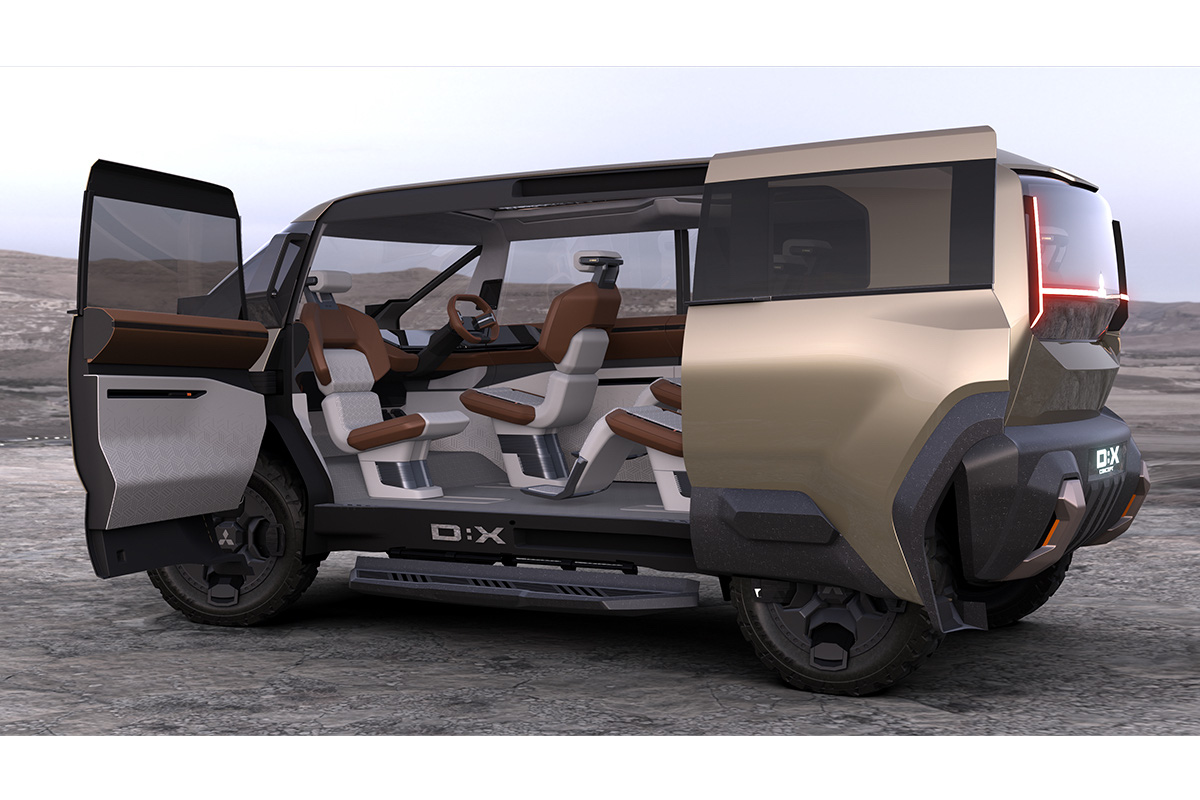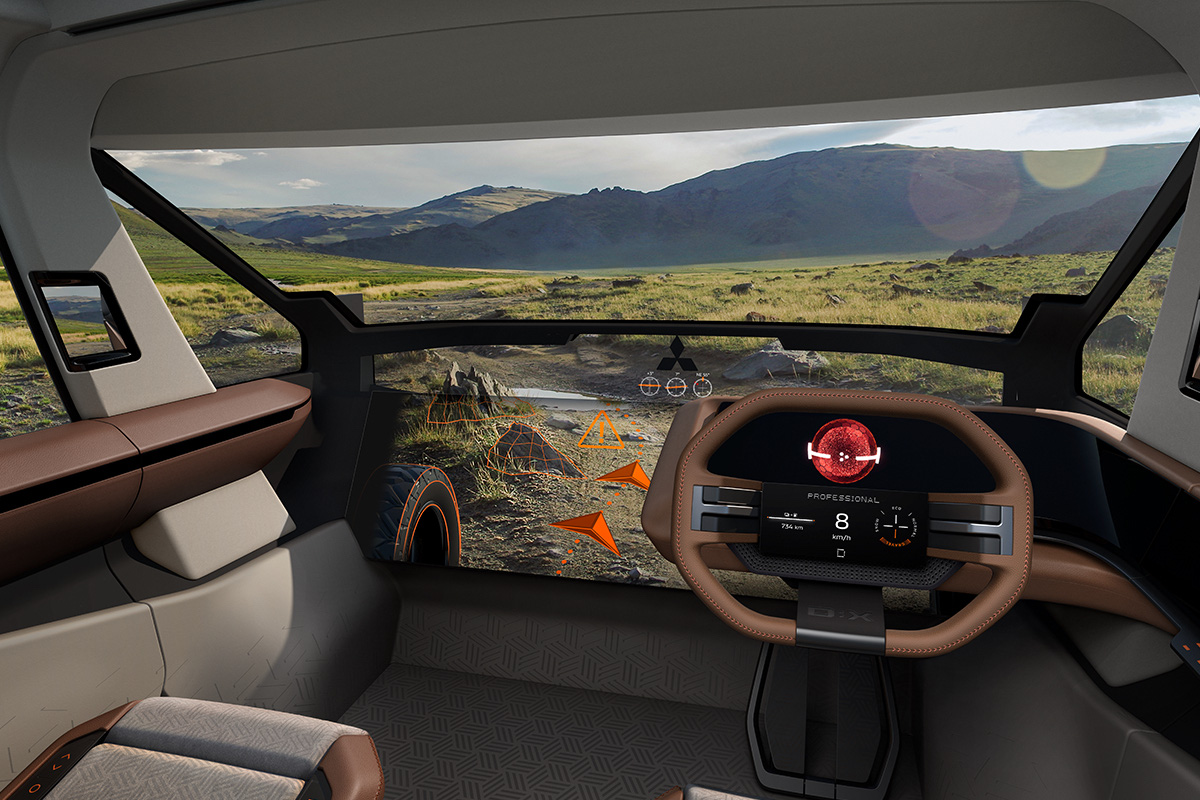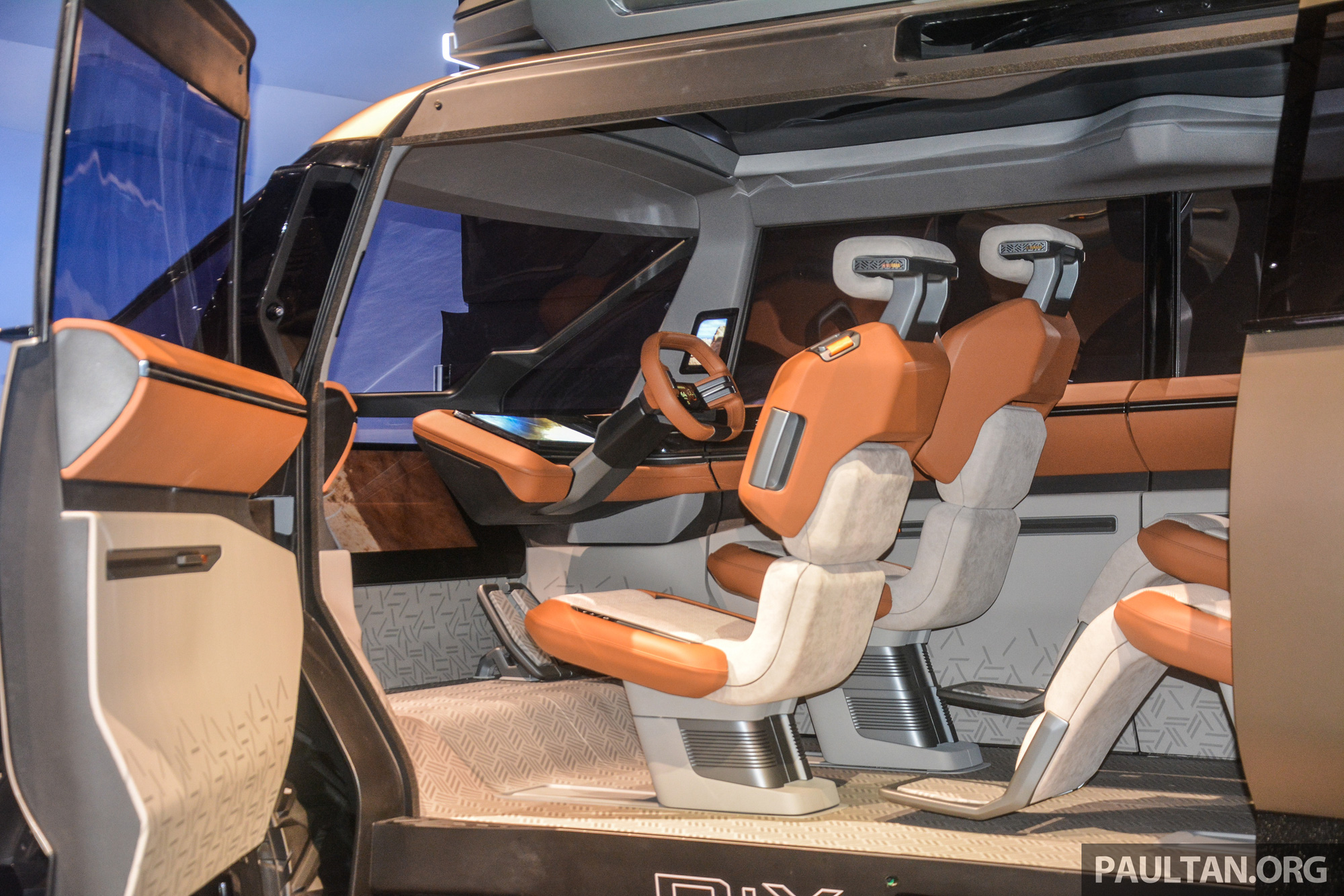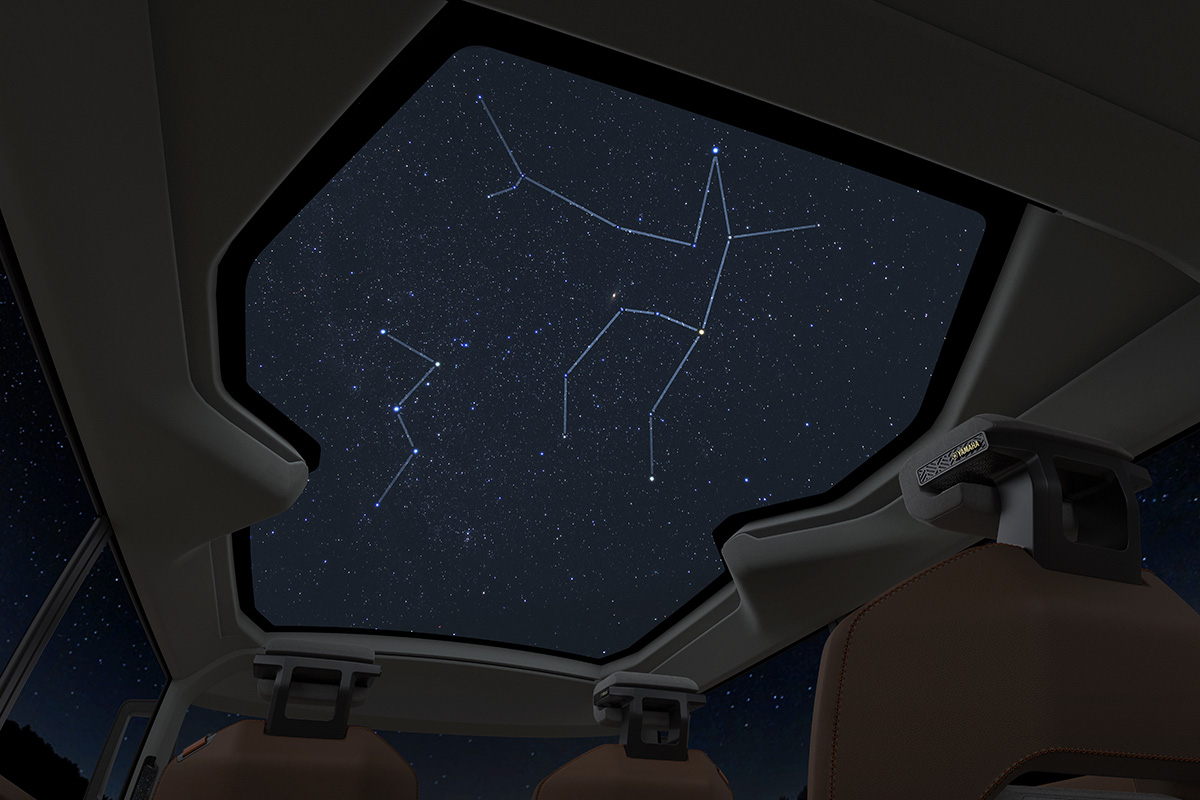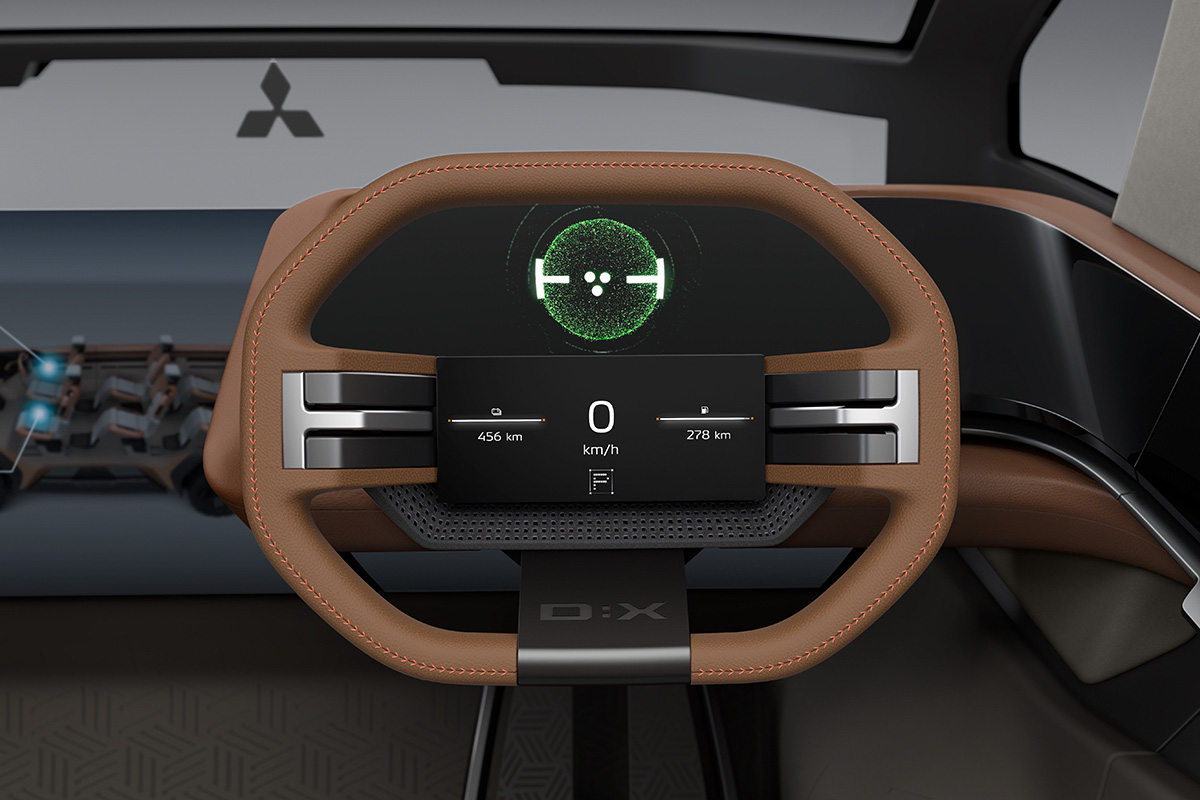 (TagstoTranslate)Mitsubishi D:X Concept(T)Japan Mobility Show 2023