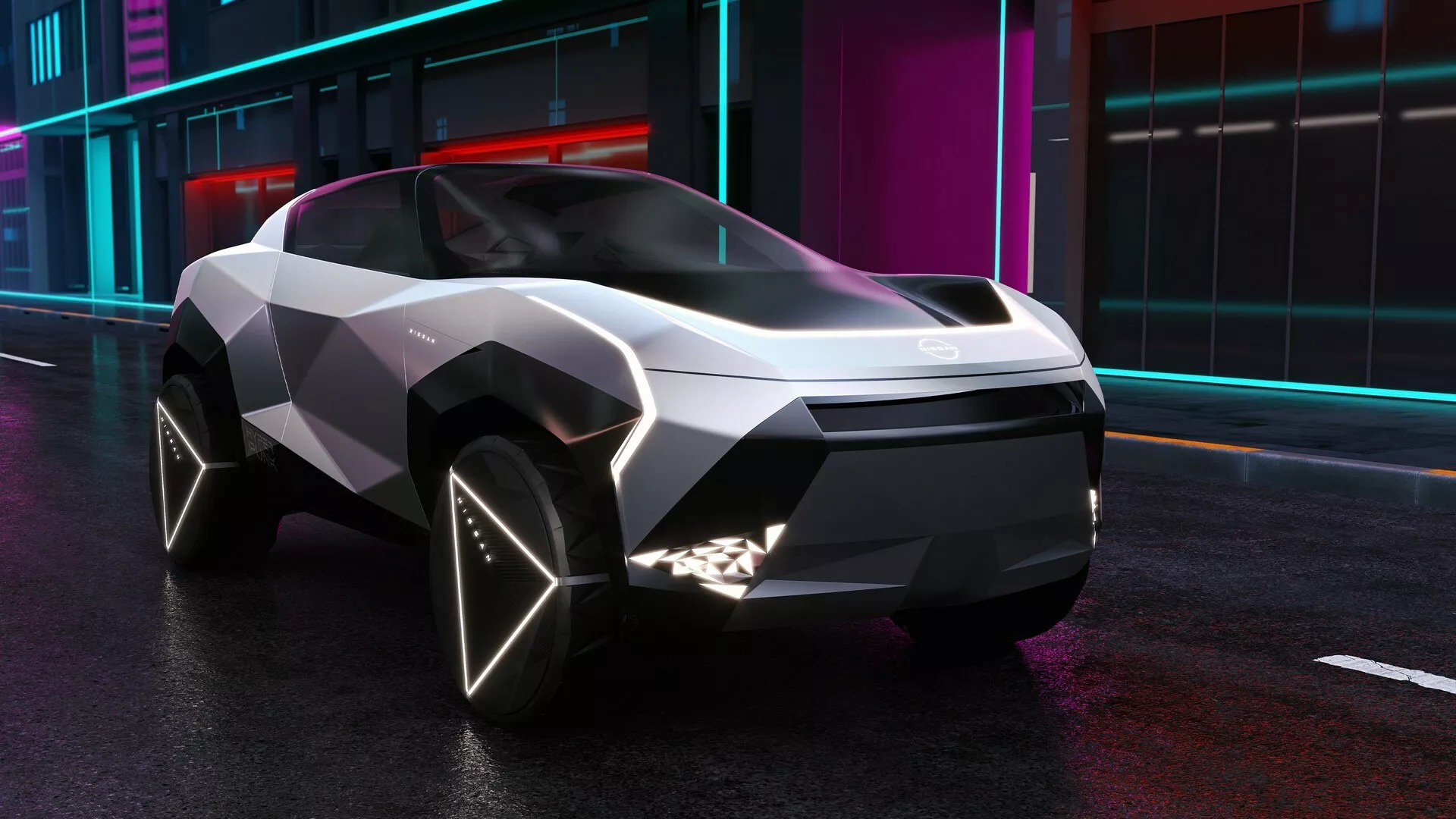 The Nissan Hyper Punk Concept is the fourth and final model of the Hyper series to be launched at the Japan Mobility Show 2023. Similar to the previous trio, the design of this concept is sharp with maximum angular lines.
According to Nissan, the Hyper Punk Concept is a car designed to serve artists, celebrities, and content creators in general. Due to this specific customer group, the Nissan Hyper Punk Concept design uses a special paint layer with a main silver tone, but with the ability to change colors to attract the owner's attention.
The front part of the Nissan Hyper Punk Concept is full of emotion, even though electric cars aren't typically strong in this area. The LED daytime running lights are composed of dozens of small triangular lights on the two lower corners of the front bumper. A strange light extends from behind the front bumper to the edge of the windshield.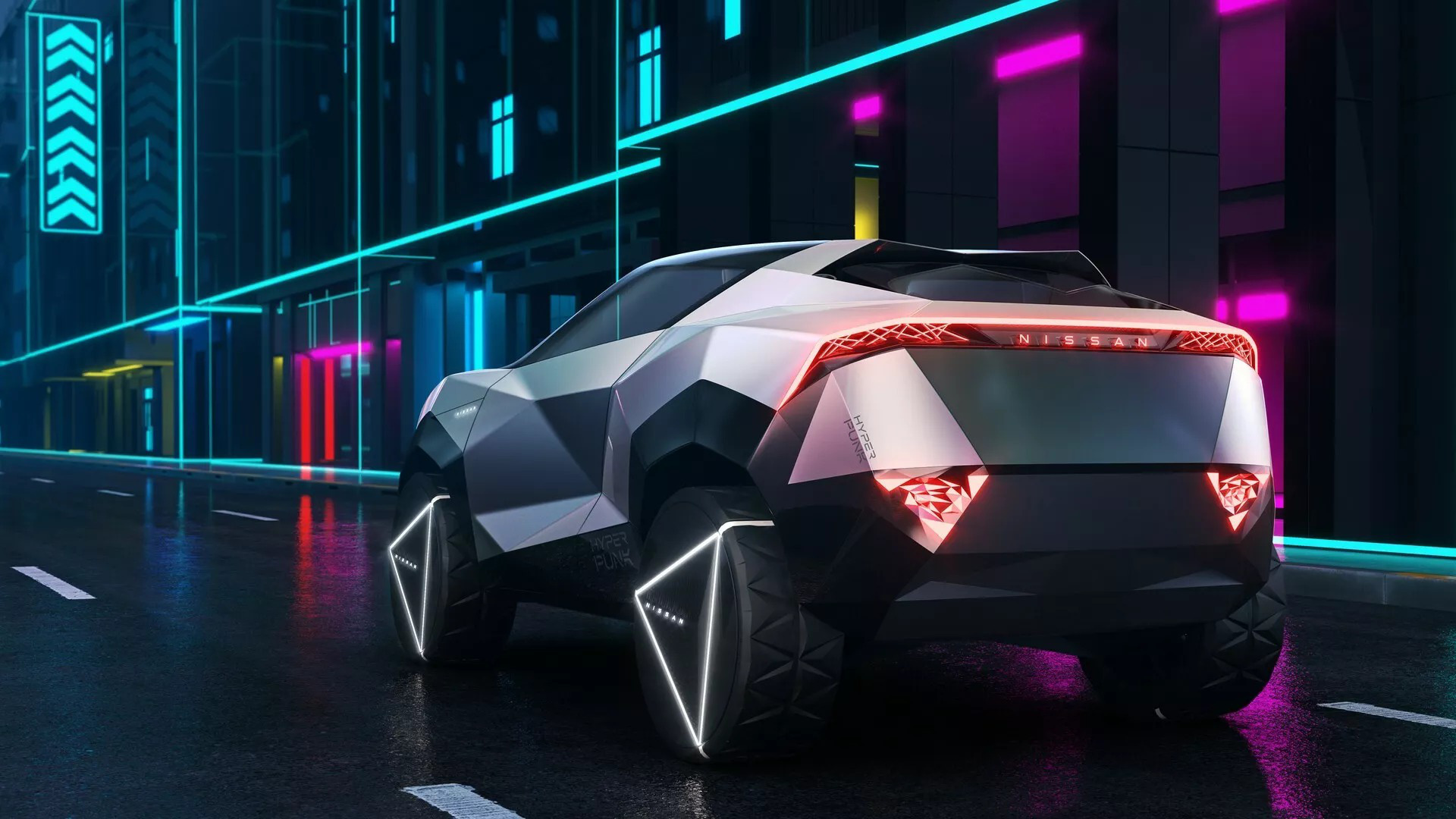 The interior of the new concept car is no less unique than the exterior frame. The famous Japanese art of paper folding (origami) has been used in many places in the design of this area. The external camera system captures the surrounding landscape and then artificial intelligence (AI) transforms them into graphics on a set of 3 screens in front of the driver.
To serve an elite customer base, the Nissan Hyper Punk Concept always offers 24/7 internet connection. Biological sensors help the system to recognize the emotions of the user and thus adapt the music or brightness of lighting accordingly.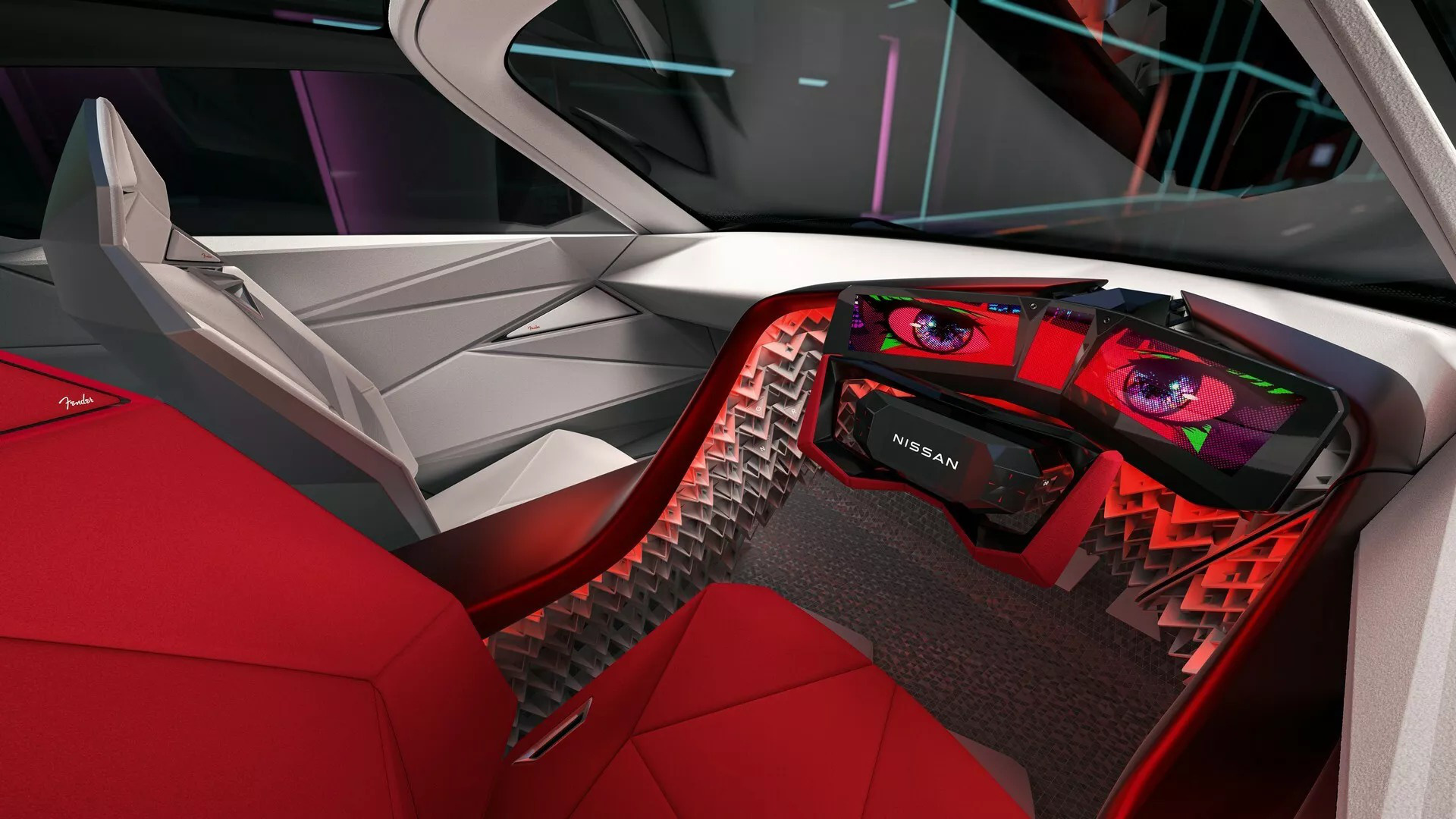 The powertrain of the electric concept car is not mentioned, only that the car is capable of communicating with all external protocols such as other vehicles or traffic infrastructure systems (V2X).
The Nissan Hyper Punk Concept was fully launched on October 26 – just in time for the Japan Mobility Show 2023.
(TagstoTranslate)Nissan(T)Japan Mobility Show 2023