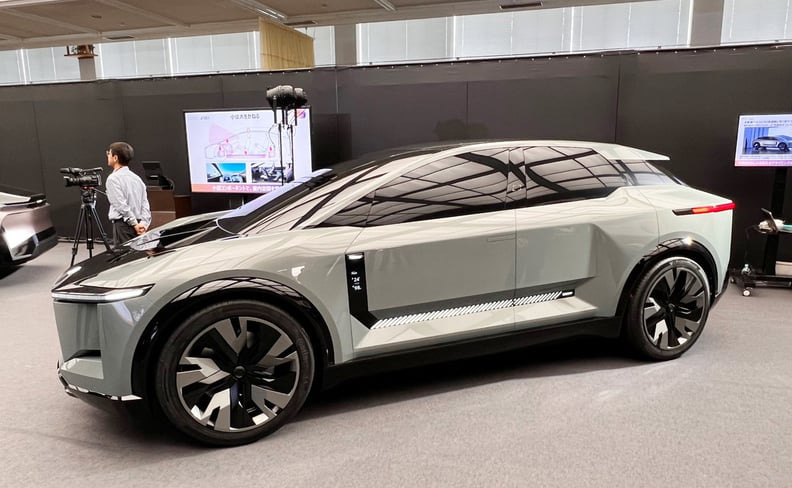 The Toyota FT-3e concept that was recently unveiled by the company at the Japan Mobility Show 2023 can be considered an upgrade from the existing bZ4X. Considering the failure of the bZ4X and the technical difficulties faced by the company since the launch of the car, the possibility cannot be ruled out that the finished product of the FT-3e could directly replace the above-named line.
The design of Toyota's concept car closely follows the company's current electric vehicle design language, with a large wheelbase and short front/tail to optimize the size of the passenger compartment.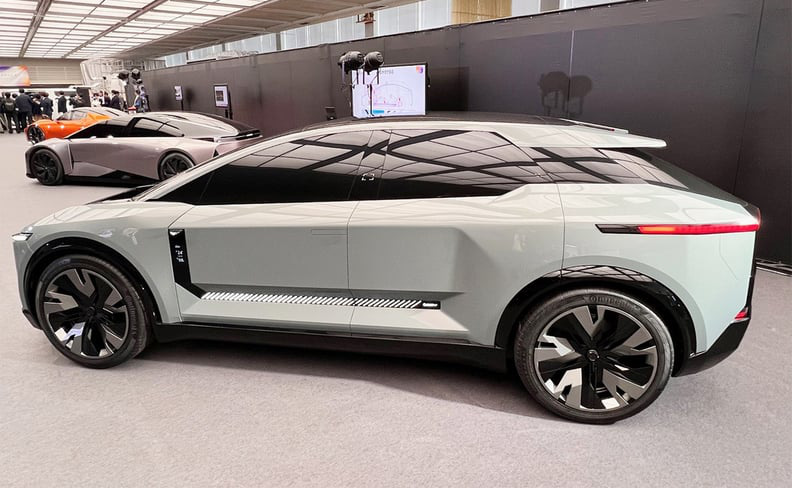 The front of the car is equipped with a closed radiator and a thin light bar running across the top. There are 2 air vents for unknown purpose in the bonnet area. Both this composite instrument interface and the rear windshield are intended to direct airflow over the top of the vehicle to optimize aerodynamics.
In addition to the small window glass frames on the sides and the curved roofline, the Toyota FT-3e Concept also has a special feature coming from under the doors. Specifically, a digital screen running from the bottom of the car body up to the car door indicates the battery capacity, car temperature and air quality inside the car as the driver approaches.
Finally, the sharp rear end of the car formed by the curved roofline towards the trunk lid, slim taillights, shark fin, spoiler and prominent diffuser are the final highlights on the exterior of the Toyota FT-3e Concept.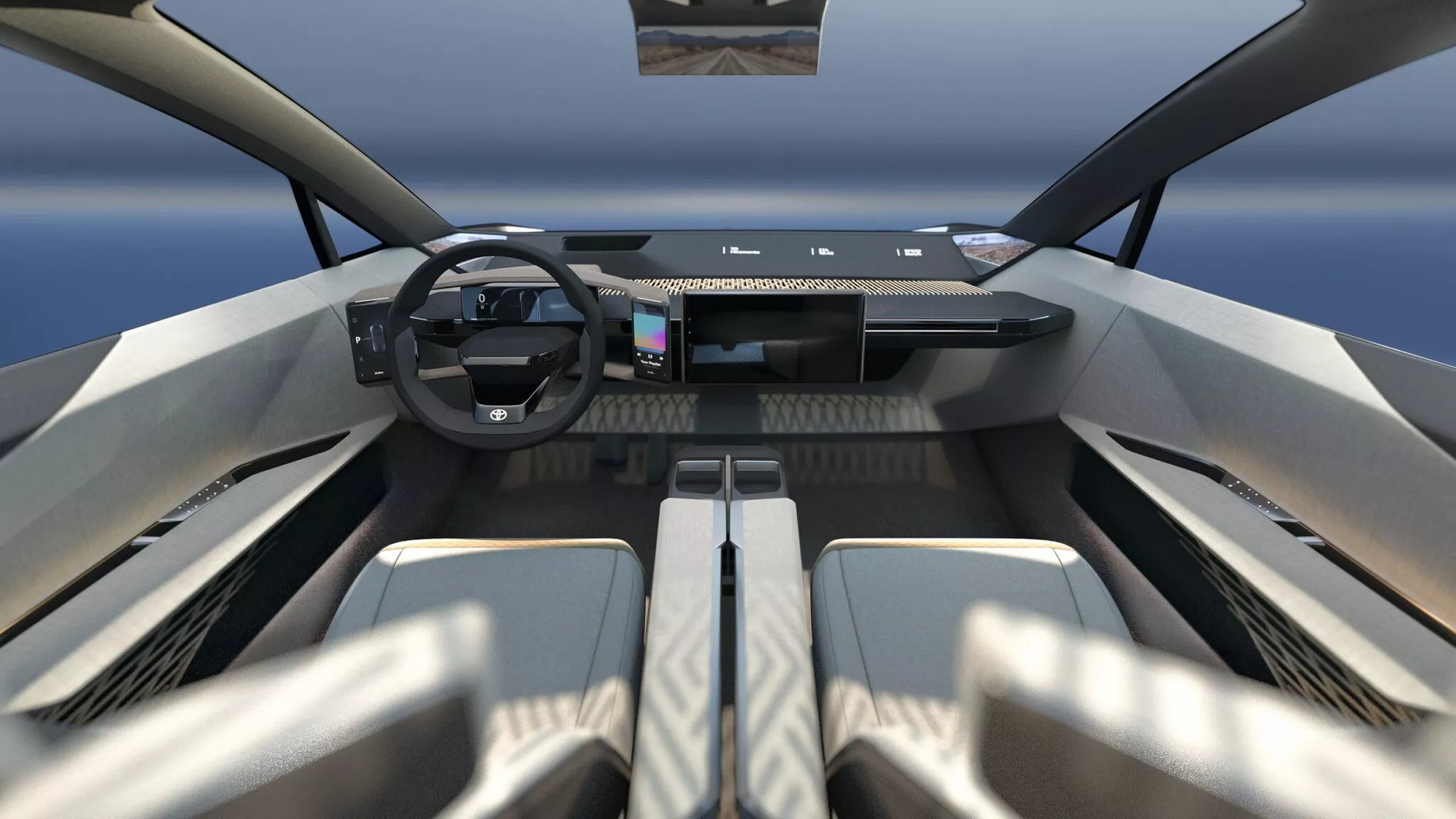 The interior of the electric SUV model is not mentioned much, except that this area uses minimalist design. Similar to the sporty FT-Se, the Toyota FT-3e concept features 3 screens placed around the steering wheel. However, the difference between the two cars becomes apparent when the SUV's steering wheel is a single-spoke round type. There is a large entertainment screen in the center of the dashboard.
Some more pictures of Toyota FT-3e: