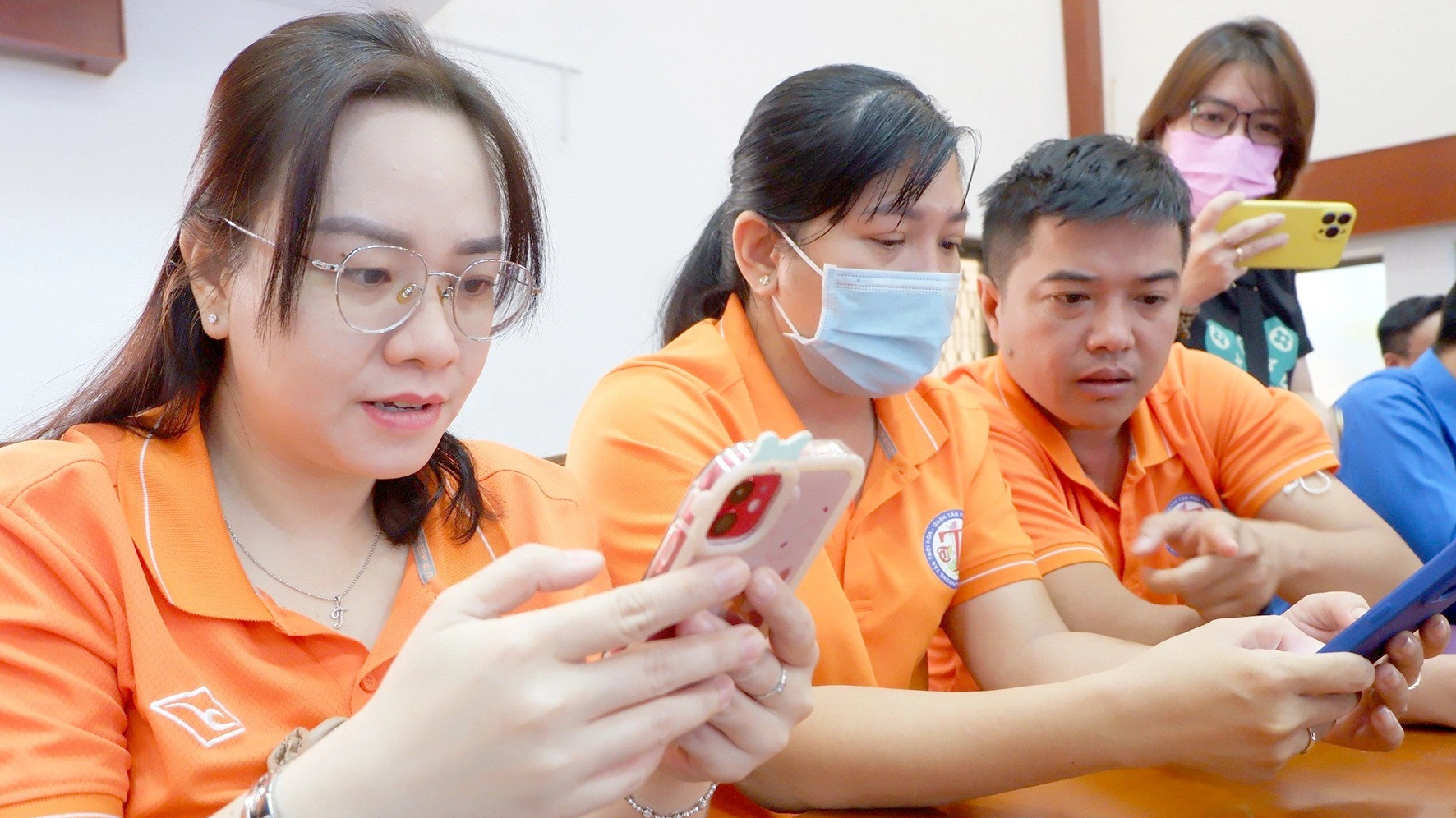 The competition is directed by the Mass Mobilization Committee of the Ho Chi Minh City Party Committee and the City People's Committee Party Committee, organized by the Home Department in coordination with the Ho Chi Minh City Youth Union and Tuoi Tra newspaper.
Nguyen Phuoc Loc, Deputy Secretary of the Ho Chi Minh City Party Committee, attended the opening ceremony held at the District 11 Political Training Center.
Tran Xuan Dien, deputy head of the Mass Mobilization Committee of the Ho Chi Minh City Party Committee and head of the competition's organizing committee, said city leaders have issued a number of guiding documents and implemented solutions to improve the quality of mass mobilization work .
At the same time, focus on large-scale mobilization work linked to professional actions, taking the satisfaction of people and businesses as a measure of the performance of officials and civil servants.
Mr Dien said, "Administrative reforms are being implemented by units in an increasingly synchronized and systematic manner, focusing on areas directly related to people, promoting digital transformation, people and business. "Transparency and convenience are increasing."
This year's competition expanded to five competition tables tailored to the expertise and staff of each agency group and work unit.
The exam content is also updated with new documents, focusing on the direction and tasks for developing Ho Chi Minh City to 2030, the vision for 2045 and resolutions related to the city's work programs. Ho Chi Minh City applies these guidelines in practice to govern and develop the city.
Qualifying round of multiple choice examination on the online examination page of Tuoi Tre online newspaper. Notably, more than 23,000 candidates had registered to participate in the first exam day on October 27.
The qualifying round consisted of three rounds: Round 1 (October 27 to November 3), Round 2 (November 4 to 10) and Round 3 (November 11 to 17). In each examination session, candidates answer 25 multiple choice questions in 25 minutes and are allowed a maximum of two attempts.
The 100 contestants (20 contestants/table) with the most outstanding results will be selected for the final round. In particular, it is required that each candidate must participate fully in all three rounds of qualifying rounds.
5 tables of the 2023 competition
Candidates from party agencies, Fatherland Front and socio-political organizations, Red Cross associations of the districts and Thu Duc City (Table A). Government sector candidates from administrative agencies and public service units in the districts and Thu Duc city (Table B).
Candidates from departments, divisions and branches of the city's civic-political-party blocks (Table C). Table D is for candidates from upper-level party committee agencies directly under the Ho Chi Minh City Party Committee (except the city's civilian – political – party, police, military and border guard party committees). Group E are candidates serving in the city armed forces.