Speaking at a news conference in Tel Aviv, Mr Netanyahu warned Israelis that the military operation would be "long and difficult". The goal is still to completely destroy the Hamas movement and free the hostages.
Mr Netanyahu said Israel was committed to freeing all hostages, and stressed that the expanded ground operation "will help us accomplish this mission."
According to Mr. Netanyahu, "We are just at the beginning. We will destroy the enemy on the ground and underground."
However, Mr Netanyahu did not call Israel's current ground attack a full-scale attack. He also expressed the view that Israel's future depends on its success against "hostile forces".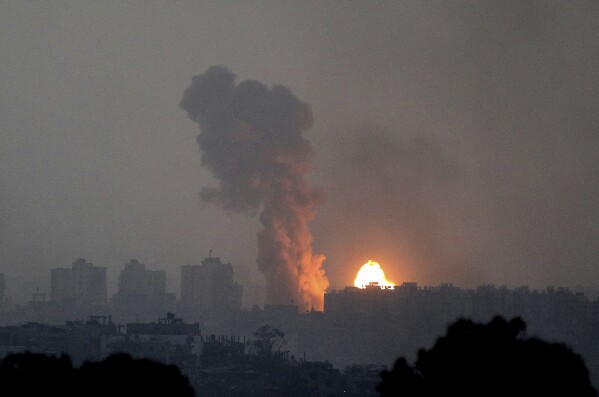 Raid on Gaza Strip on 28 October. Photo: AP
Meanwhile, Rear Admiral Daniel Hagari, an Israeli military spokesman, said, "We are proceeding in stages as planned." Firm AP It was suggested that the comments hinted at a strategy of phased escalation rather than a massive, overwhelming attack.
Initially, Israel concentrated hundreds of thousands of troops along the border. To date, the army has conducted small ground raids at night and then returned to Israel.
On 28 October, the Israeli military released blurry photographs showing tank convoys moving across open areas in Gaza, with several locations near the border area.
The Israeli military also announced that it had sent warplanes to bomb dozens of Hamas tunnels and bunkers. The underground sites are a key target in Israel's campaign to destroy Hamas command forces.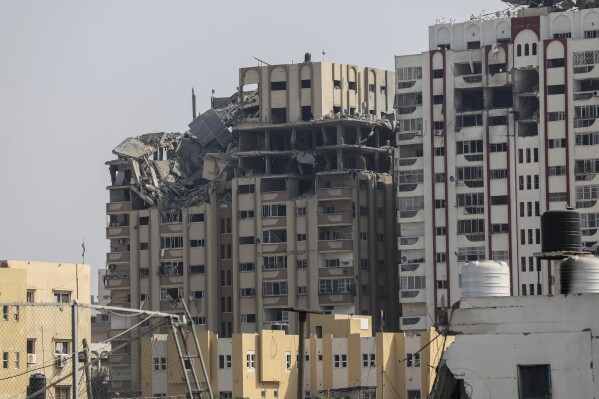 Buildings were destroyed in Gaza on 28 October. Photo: AP
Israel acknowledges that Hamas forces operate among Palestinians in the Gaza Strip, with Israeli attacks putting many Palestinians at risk.
Prime Minister Netanyahu reiterated Israel's call for Palestinians to evacuate the northern Gaza Strip (where Israel is focusing its attack) and announced that he would do his best to rescue more than 200 hostages held by Hamas. Will use force. Arrest.
Firm reuters Many buildings were reported to be reduced to rubble, shelter became difficult to find, and Gazans lacked food, water, fuel and medicine.
An Israeli military spokesman declined to say whether Israel was behind the telecommunications cuts in Gaza, but said it would do whatever was necessary to protect its forces.
Gaza Health Authority spokesman Ashraf al-Qidra told reporters that the communications disruption had "completely disabled" the medical network. People have no way to call an ambulance. An estimated 1,700 people are still trapped under the debris, while many have not been evacuated further south.
The Gaza Health Authority said total casualties had reached more than 7,700 and more than 19,000 were injured. Most of those killed were women and minors.
In Cairo, Egyptian President Abdel Fatah al-Sisi said his government was trying to de-escalate the conflict through talks with all parties to release prisoners and hostages.