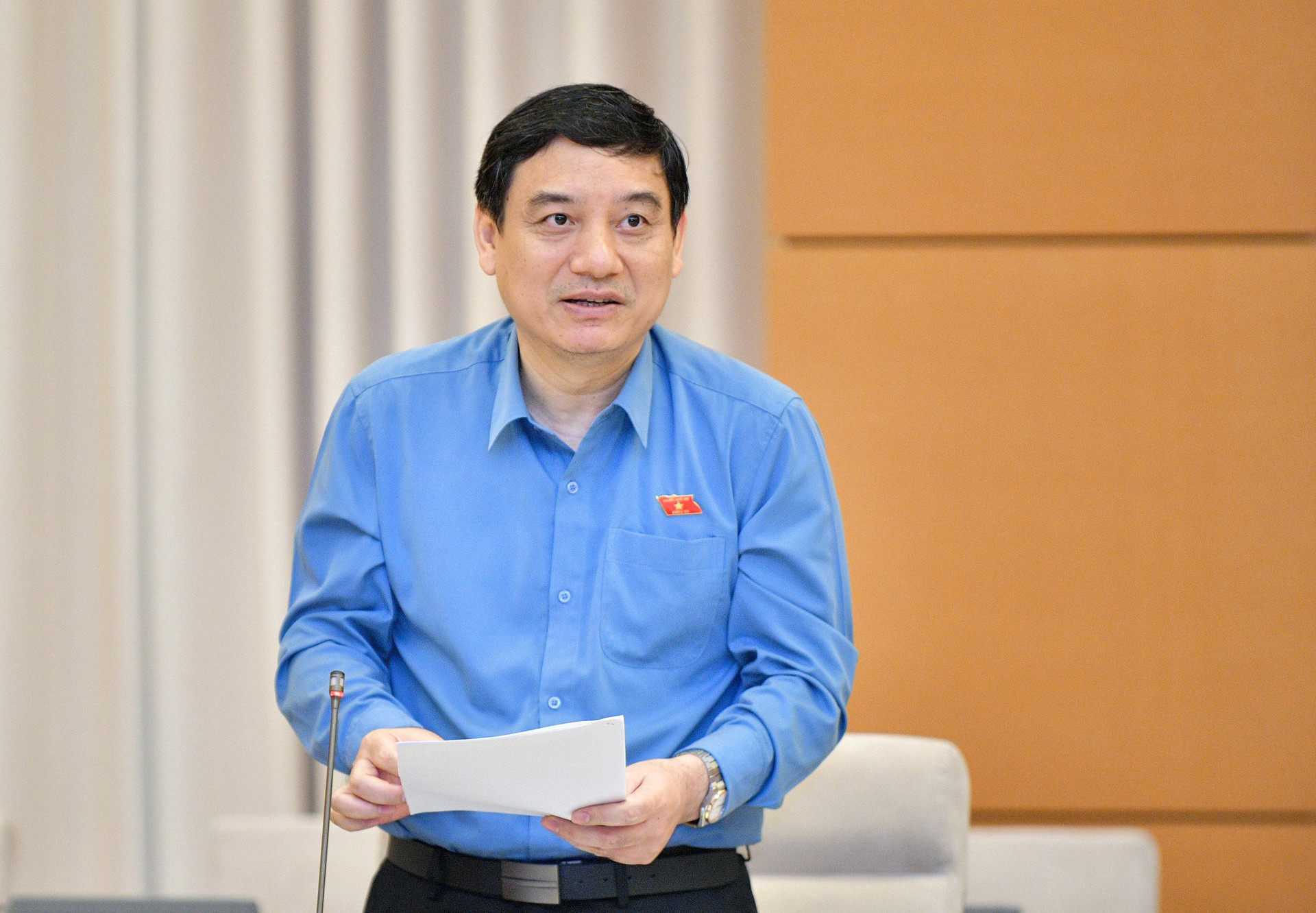 On the morning of October 30, in the hallway of the National Assembly meeting, Nguyễn Dác Vinh, chairman of the Committee on Culture and Education, shared his opinion on school violence.
Partly because of movies and social networks
Mr Vinh commented that there has always been violence in school, but recently, in many cases the level of violence and behavior has been very worrying.
"We not only use our hands and feet, but we also insult each other's dignity. The attitude of students and friends is unclear and they do not actively participate in stopping the violence," Mr Vinh said.
According to him, there are many reasons for this situation, partly the influence of movies and unhealthy social networks. Students' access to social networks and Internet information has become much easier than before.
He believes that in addition to spending time at home and receiving education from parents and grandparents, most children today receive their education from school, so creating a school culture is a fundamental solution to reducing violence.
However, this needs to be done long term and cannot be done "overnight" and results can be seen immediately.
"In school, everyone is aware of the school culture but it needs to be done regularly, teachers should be truly exemplary, the relationship between teachers and students should be in a spirit of love for each other. Also ,It is necessary to 'build resistance' for children so that they can recognize what is good and what is bad," said Mr Nguyen Dac Vinh.
Lesson 2 Goats crossing the bridge
Mr Vinh also talked about setting an example for adults, as adults have full awareness and children often learn and follow them.
There is also an opinion that when children are young, they have high awareness, but as they grow up, their self-awareness gradually decreases. Mr. Vinh stressed that in addition to education, it is necessary to strictly manage the society and promote the spirit. The law of respect, "When there is creation, there is opposition".
Many families make the excuse that they are busy with work and do not have time for their children. Mr Vinh said the problem is not "busy or busy", but the consciousness of every person, every time, every place, every place. , Teaching children without the need of time.
"The military semester program is only 3 weeks, but students go home and fold their own blankets and blankets to show their love for their parents. This has become a routine in just 3 weeks. Whereas school is where children receive 12 years of education. The educational environment should be such that students feel it is a good place and it has a positive impact on them."
Mr. Vinh also assessed that the culture of the school is also reflected in the content of each subject. If the topics are designed with high educational and cultural qualities, it will have a great impact on students, for example, the lesson on The Two Goats. Prayer: What happens if you yield, what happens if you don't?
Recently, there have been many school violence cases that have attracted people's attention, such as the case of a 9th grade student in Khanh Hoa who was beaten multiple times by 5 classmates and even recorded clips and shared them on social Shared on the network.
Or Thatch That, a male student in Hanoi sat in a corner of the hallway while a group of friends beat him up and filmed him.
(TagstoTranslate)school violence