World Trade Organization (WTO) Director-General Ngozi Okonjo-Iweala has just warned that global growth and trade will be affected if the Israel-Hamas conflict spreads to the Middle East.
In an interview broadcast by CNBC on October 30, Ms Ngozi Okonjo-Iweala stressed that the region is still a major source of the world's energy supply, such as gas and oil.
According to Ms Okonjo-Iweala, global trade growth is currently disappointing due to a widespread decline in aggregate demand. The WTO projected in early October that global merchandise trade volume would grow 0.8% in 2023, down from a forecast of 1.7% in April.
Economists have also warned that any potential escalation of the conflict could severely disrupt the global economy, sending energy prices soaring and blocking vital trade routes.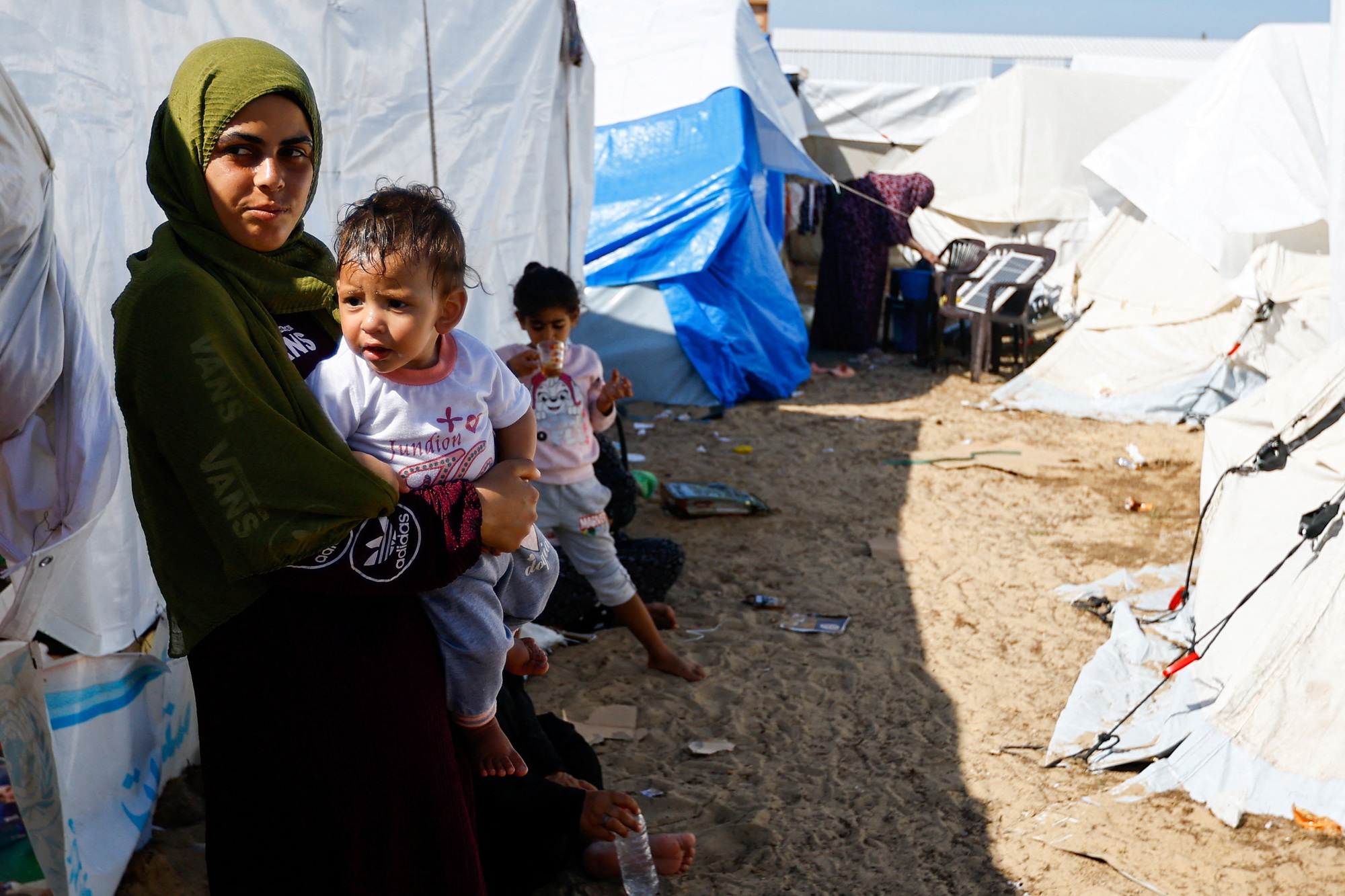 Palestinians in the city of Khan Younis in the Gaza Strip on 30 October. Photo: Reuters
The above warning was issued in the context that US National Security Advisor Jake Sullivan said that the risk of the Israel-Hamas crisis turning into a wider conflict in the region is real.
Mr. Sullivan announced on October 29 that the US would continue to respond to attacks by Iran's proxy forces to prevent the above scenario from coming true.
In addition, according to Mr. Sullivan, Washington is taking all necessary measures to protect its forces, increase vigilance and cooperate with other countries in the region to ensure that the conflict does not spread to the Gaza Strip.
A few days earlier, US warplanes struck two facilities in eastern Syria in response to attacks on US forces in the region. Washington believes that the two above facilities are used by Tehran and its proxy forces. The number of attacks targeting US forces has increased since the Israel-Hamas conflict began on October 7.
Additionally, the US urged Israel to protect civilians in the Gaza Strip as well as promote an immediate increase in humanitarian assistance to the people there. In a phone call on October 29, US President Joe Biden told Israeli Prime Minister Benjamin Netanyahu that Israel has the right to defend itself and must do so in line with international law on the protection of civilians.
Additionally, according to Reuters, the US leader stressed the need to immediately and significantly increase aid shipments to meet the needs of the people in the Gaza Strip.
The same day, 33 trucks carrying water, food and medicine arrived from Egypt through the Rafah border gate to enter the Gaza Strip. It is the largest aid convoy since the conflict began, but it is still nothing compared to what is needed. A total of 117 trucks carrying humanitarian aid entered the Gaza Strip after Israel almost completely blocked the land, according to the United Nations. Previously, the Gaza Strip received 500 trucks carrying aid and other goods every day.