reuters On October 29 (local time), a single-engine Cessna Caravan plane crashed near Rio Branco airport in Acre state, it said.
"All 10 passengers on board the flight, including nine adults and an infant, died" – officials in Acre state – northwestern Brazil – said, adding – "the plane's chief pilot and co-pilot also died".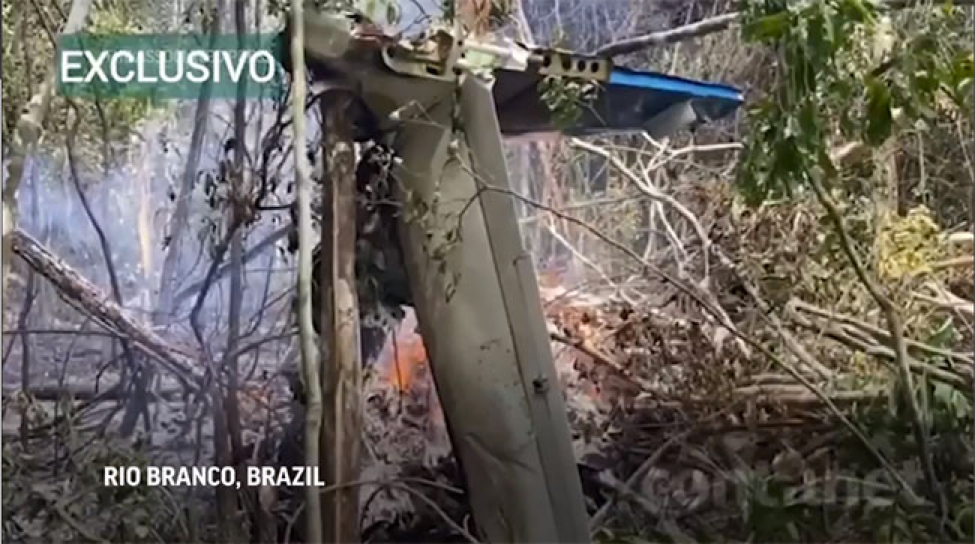 The scene of a plane crash that killed 12 people in Acre state, Brazil, on October 29. Photo: Adaderana.lk
The Cessna Caravan burst into flames as it hit the ground and sparked a wildfire in a remote area near Brazil's borders with Peru and Bolivia, according to local media.
The nationality of those killed is still unknown. At the time of the crash, the plane was headed to Envira, a small town in the Amazonas state of neighboring Brazil.
It is believed that Brazilian company ART Taxi Aereo is the owner of the crashed plane.
This is the second plane accident in Brazil within the last one month.
Earlier in September, a small plane had crashed in Amazonas state in northern Brazil, killing 14 people.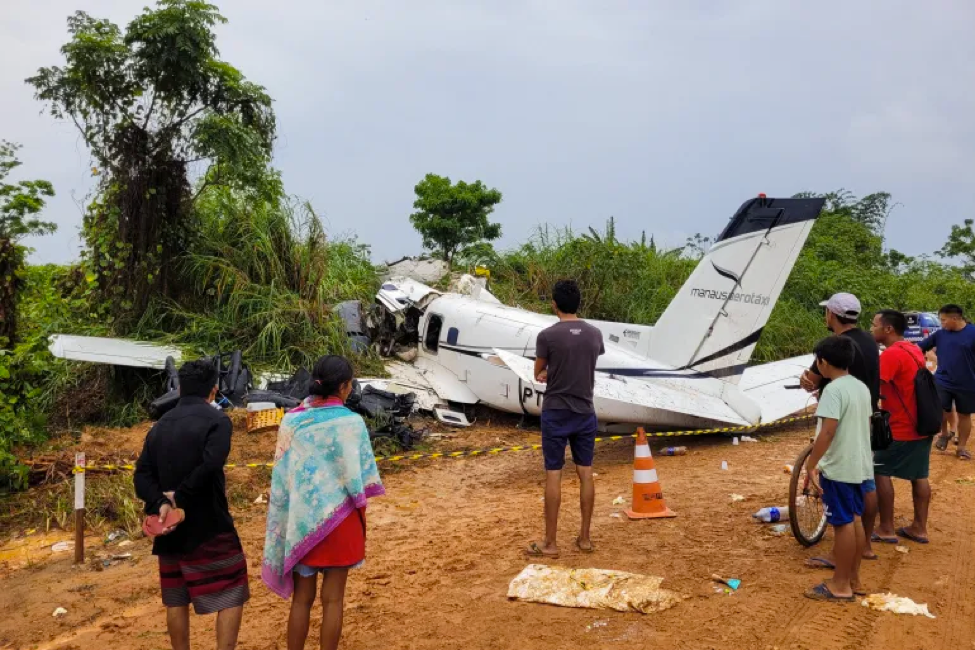 The scene of a plane crash in Brazil's Amazonas state in September that killed 14 people. Photo: Reuters
The victims of this accident included 12 passengers and 2 crew members – all of Brazilian nationality.
Officials said the plane crashed while approaching the tourist city of Barcelos due to heavy rain and poor visibility.
Brazilian authorities have ordered an investigation into the causes of two consecutive plane crashes in a short period of time.
bang hung