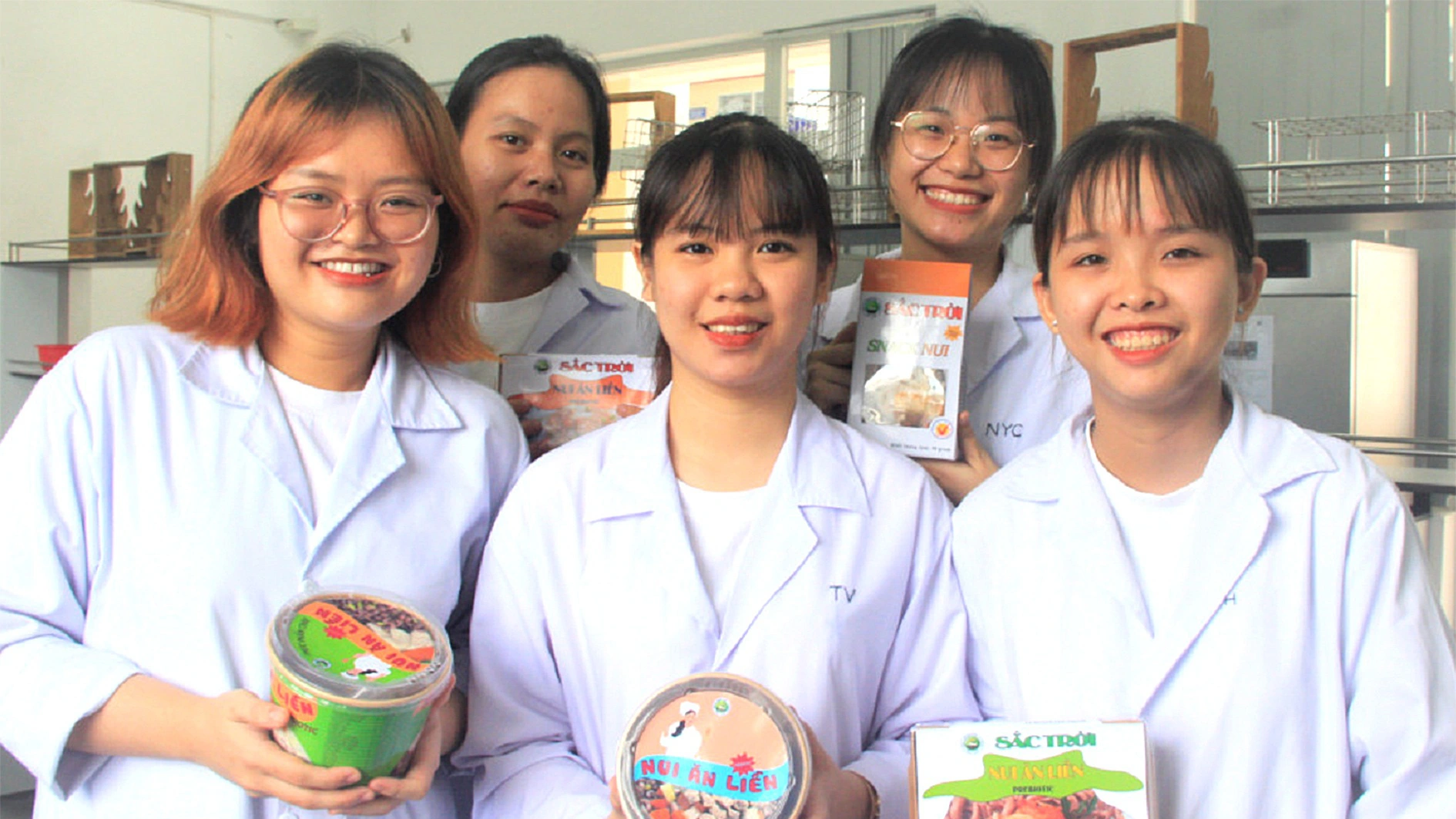 The product recently won first prize in a student startup idea competition. The authors are five female students of Ho Chi Minh City University of Industry and Trade: Thu Huong, Thao V, Nhu Y, Phuong Hoang and Khanh Linh.
on duty in the laboratory
After their time in the lecture hall, the lab will be a meeting place for the girls as they share the same passion for research. Thu Huang said it is right to call this an ambition as the entire group wants to bring many excellent benefits to this product line. While most types of pasta on the market use wheat flour or traditional rice, the group chose dragon blood rice and black rice varieties as ingredients.
The large amount of resistant starch in this type of rice is what you're interested in, even if it greatly increases the price. Resistant starch contains soluble fiber and is easily fermented in the intestines, so it can house many beneficial bacteria to improve intestinal health and help in better functioning of the digestive system.
Resistant starch also helps stabilize blood sugar levels, so it can support people who are on a diet and treating diabetes.
The substances available in resistant starch in particular are natural compounds with strong antioxidant functions, which help prevent many diseases related to heart disease and cancer and are beneficial to health.
Even though the main raw materials were selected and purchased in many areas of the south to ensure the raw material input elements, during the first time of production, hundreds of test samples had to be thrown away. You tinker with the mixture in many different proportions, but when the finished product comes out, the crunchy kind tastes not as chewy, the chewy kind doesn't have crunchy, and sometimes too much. And sometimes there is a lack of sweetness.
"There was a time when if we could sleep in the laboratory, the whole group would sleep. We no longer did it just for the sake of competition, but considered it our brainchild and were determined to create a product ready to sell. The market," Thu Huong said.
first product
Instead of dried macaroni, the group opted to cook the macaroni and then package and sterilize it. To eat it, it takes about 2 minutes for users to put it in boiling water or heat it in the microwave. Currently, you have created three lines of prebiotic instant noodles with six products that can be used by both vegetarians and vegans.
The first product line is instant noodles with soup, which ensures nutrition, but this product is less streamlined and increases production and transportation costs, so you should research the second line, instant noodles with sauce. The product is packed more compactly with pasta and sauce. When eating, simply reheat the pasta and mix it with the sauce.
Phuong Hong said he was still not satisfied because the group wanted a product that did not require a microwave or hot water bath. So after several days of research, you created instant pasta snacks. The group does not fry but uses heat treatment technology so it still retains the crispy and fatty texture of instant noodles. You also have a package of sauce that can be used to stir or dip while eating to enhance the flavor of the product.
Many judges of a recent student start-up idea competition highly appreciated this product and saw it as a breath of fresh air for the instant food product line, so they unanimously awarded the first prize to the five girls. However, Thu Huong said further improvements are still needed. In the immediate future, it is necessary to make the packaging material more heat resistant to increase the shelf life of the product to 12 instead of the current 6 months.
"We have submitted an application for intellectual property registration covering the selection of raw materials, ingredients and active ingredients in dragon blood rice and black rice for making pasta. An application for the protection of prebiotic instant pasta products has also been submitted. It is complete," Thu Huong said.
The project beat nearly 100 other ideas to win the top prize in the "Industry and Business Students with Startup Ideas" competition. This result helps you access an investment package of 200 million VND from ITI Fund.
Along with other award-winning groups, you have the opportunity to be nominated to participate in major startup competitions, and also register to participate in the Business Incubation Program; Support for startups and innovation from the Department of Science and Technology of Ho Chi Minh City.
many benefits
Instructing the group, Master Nguyen Hoang Anh (Department of Food Technology, Ho Chi Minh City University of Industry and Trade) said that in addition to convenience, the advantage of prebiotic instant noodles is that it contains many nutritional elements and compounds. Users who don't have access to many other instant products on the market.
"Resistant starch is a new trend today, which meets dietary needs but is balanced, controlling added sugar, bringing many health benefits," said Master Anh.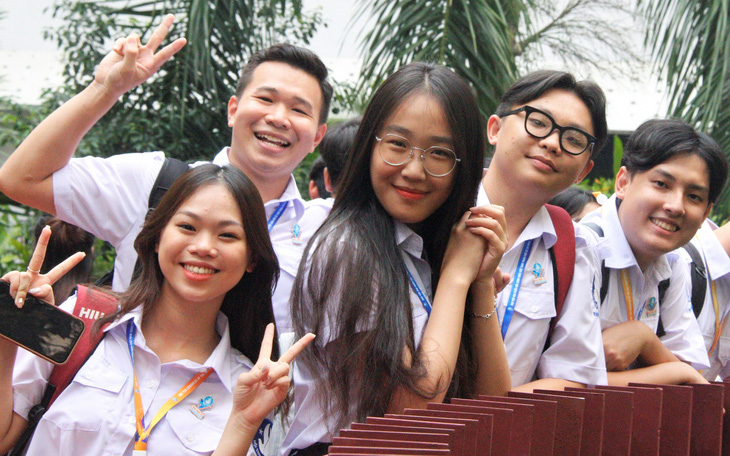 Experiential travel to connect ideas
(TagstoTranslate)diet