The above information is provided by Xinhua News Agency On October 31, it was announced that flags across China would fly at half-mast on the day of the cremation of the late Premier Li Keqiang.,

Mr. Li Keqiang was born in 1955 in Dingyuan, Anhui Province. He served as the Prime Minister of the world's second largest economy from March 2013 to March 2023.
The former Chinese prime minister died at 0:10 am on October 27 (local time) at the age of 68. The cause of his death was a heart attack.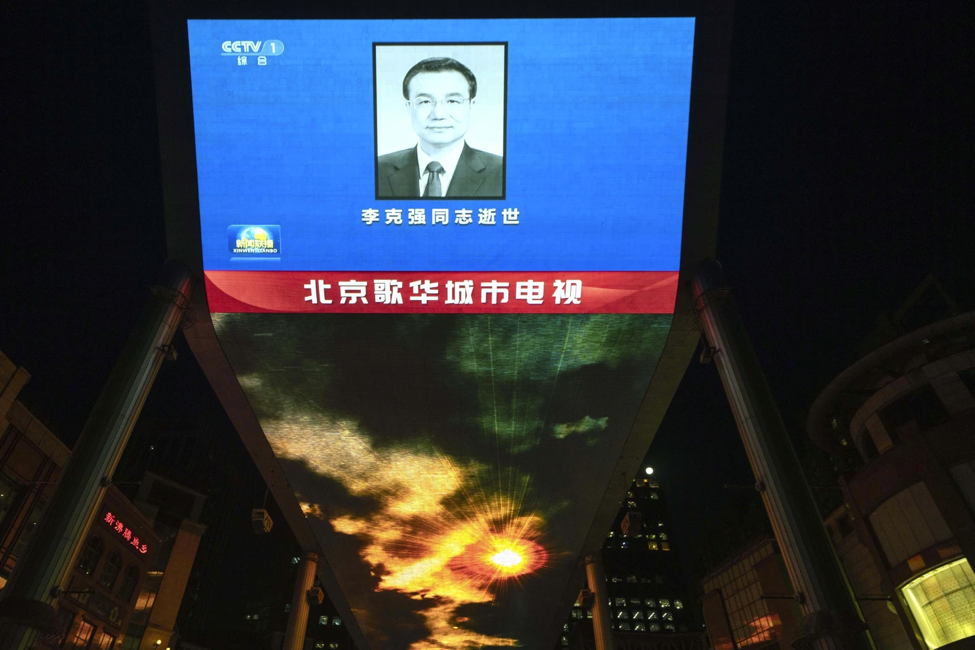 News of the death of late Chinese Premier Li Keqiang on a giant LED screen in Beijing on October 27. Photo: AP
Mr. Li was a member of the Standing Committee of the Politburo of the Communist Party of China (CPC) in terms of XVII, XVII and XIX.
He was revered as an outstanding, loyal and time-tested CPC member and a prime minister who steered China's economy through difficult times.
Mr Li's remains were flown from Shanghai to Beijing on a special flight on October 27.
To express condolences to late Premier Li Keqiang, China will fly flags at half-mast over Tiananmen Square, the Great Hall of the People, the Foreign Ministry, the CPC headquarters and the government in Beijing on November 2. The 2 special administrative regions of Hong Kong and Macao, with territories and municipalities, border gates, ports, international airports, Chinese embassies and consulates…
bang hung