The above information was announced by Israeli military spokesman Jonathan Conricus on October 31. Sheet Guardian Citing witnesses, Israeli tanks, bulldozers and armored vehicles approached Gaza City's main Salah al-Din street from the north and south.
Dr. Andreas Craig, an expert at Imperial College London (UK), commented that this is a move to "close the pincers" of the Israeli military to divide Gaza and strengthen the siege on Hamas forces.
The al-Qassam Brigades, Hamas's armed wing, said it encountered and expelled Israeli forces in the south and northwest of the Gaza Strip on the morning of 31 October.
Military experts assess that Israel is moving very cautiously and stopping on the outskirts of Gaza City because this opens the possibility that Hamas forces will agree to negotiate the release of the hostages.
To date, Hamas has released only 4 hostages, including 2 US citizens and 2 Israeli citizens. Also, on October 31, the Israeli military said it had rescued its first hostage, female soldier Ori Megidish – one of 239 Israeli hostages in the hands of Hamas.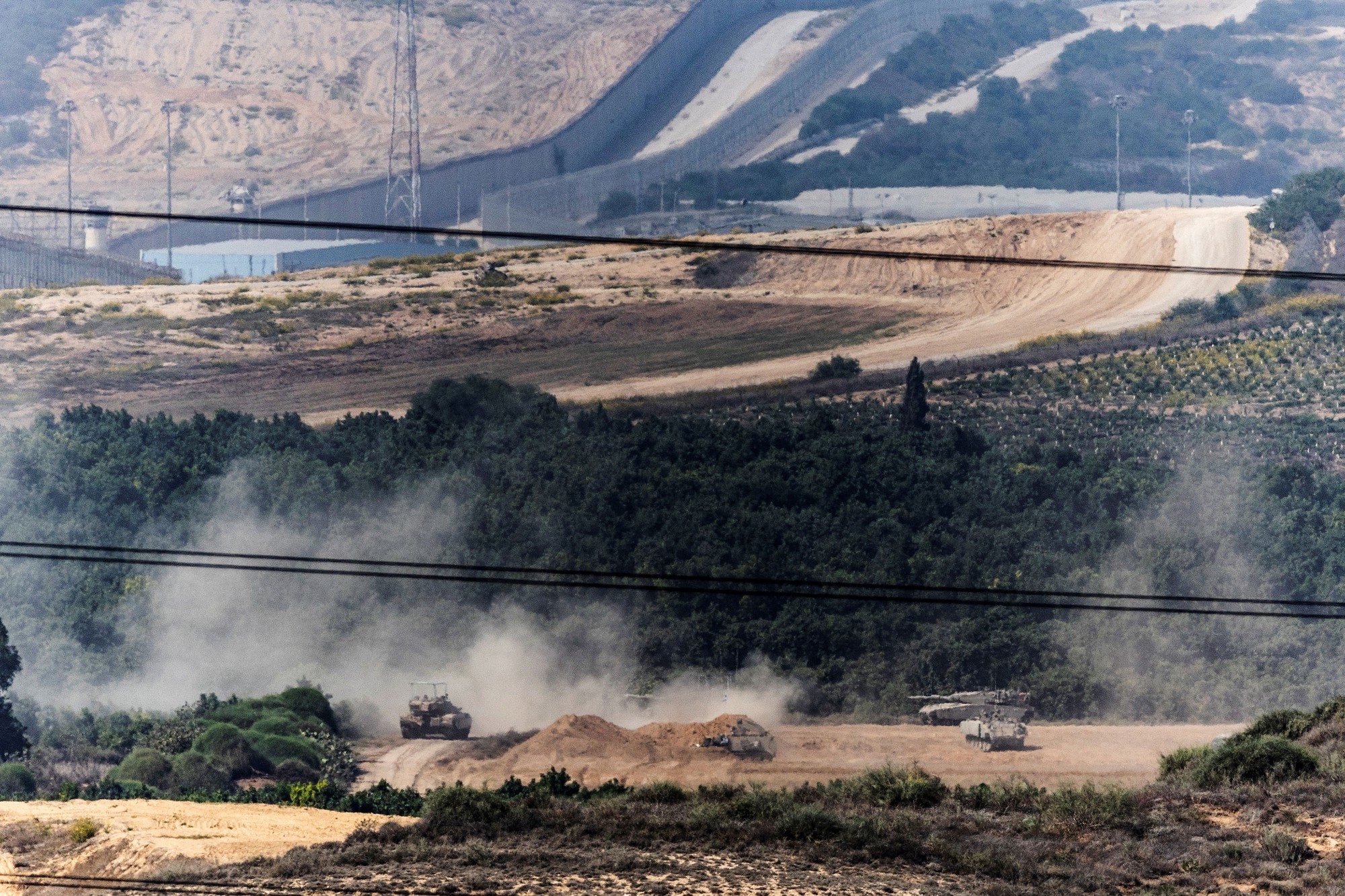 Israeli forces take action near the border with the Gaza Strip on 31 October. Photo: Reuters
Gaza health officials say the number of Palestinians killed in the latest clashes has passed 8,300. According to the Israel Defense Forces (IDF), approximately 800,000 Palestinians have been evacuated from the north to the south of the Gaza Strip.
Additionally, UNRWA, the United Nations (UN) agency in charge of providing aid to Gaza, announced that approximately 672,000 Palestinians were crowded into schools and UN facilities with poor sanitation and lack of sanitation. food Drink…
The AP said Israel has so far allowed more than 150 trucks carrying food and medicine from Egypt into Gaza, but the number is still far short of demand. The dire humanitarian situation in Gaza has increased pressure on Israel for a ceasefire.
However, Israeli Prime Minister Benjamin Netanyahu denied this, saying that the first phase of the siege has been completed, the second phase is continuing airstrikes and the third phase is now expanding ground attacks into Gaza.
The UN envoy for Syria, Mr Geir Pedersen, told the Security Council on 31 October that the conflict between Israel and Hamas has spread to Syria. This is evidenced by airstrikes (allegedly carried out by Israel) targeting airports in Aleppo and Damascus and US retaliatory strikes against Iran-backed armed groups in Syria.
And yet, also on October 31, the Israeli military shot down a drone near the Red Sea city of Eilat, outside the country's airspace. Some time ago, an American warship intercepted 3 cruise missiles and several drones that were believed to be flying towards Israel.