During the Central Financial Work Conference held in Beijing on October 30 and 31, the Chinese government promised to maintain the Communist Party's centralized and unified leadership on financial work.
The meeting was attended by Chinese President Xi Jinping and Prime Minister Li Qiang. The content of the conference said China will establish a mechanism to resolve local debt risks and manage local government debt.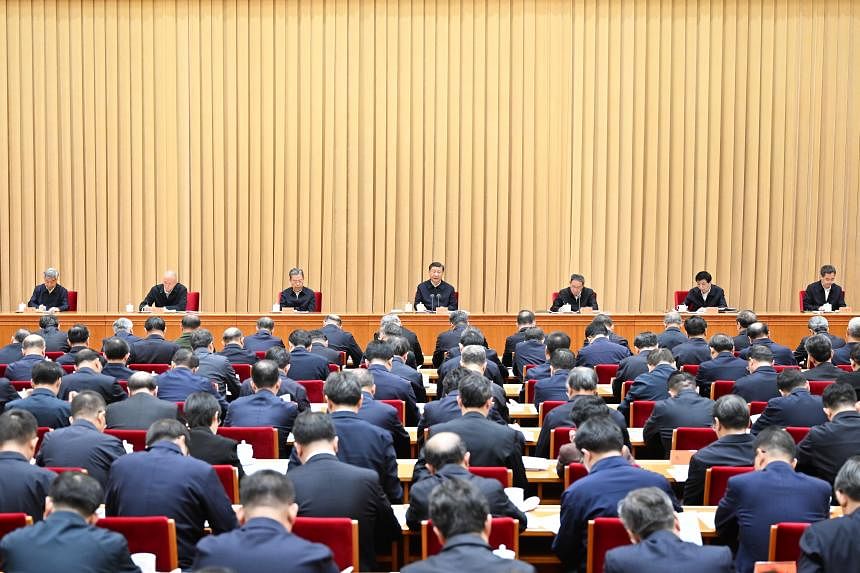 The meeting was attended by Chinese President Xi Jinping and Prime Minister Li Qiang. Photo: EPA-EFE
This important financial policy meeting held twice a decade also focuses on meeting the appropriate financing needs of all types of real estate businesses and putting forward policies to meet these needs and housing demand.
The conference report said China will continue to consider risk prevention and control as a regular topic of financial work.
Chinese leaders are trying to revive the economy and deal with the weakness of the real estate industry and potential financial risks posed by the government's 92 trillion yuan of debt, according to Reuters news agency.
Mr Ziwei Zhang, chief economist at Pinpoint Asset Management, said: "The decline of the real estate sector and the debt problem of local government bond issuers (LGFVs) pose many risks to the financial system. The government may tighten financial regulations." To prevent systemic crisis in the next 5 years."
In March, China announced sweeping reforms to its financial regulatory regime, including plans to establish a Central Finance Commission to strengthen the Party's control over the financial sector.
The recent conference confirmed the role of the above committee.
Chinese authorities will also maintain a prudent monetary policy, diversify the monetary policy toolkit, allocate more financial resources to technological innovation, advanced manufacturing, green development and promote small businesses while keeping the yuan exchange rate at a reasonable and balanced level.
First held in 1997, the meeting closely monitored its impact on the development of China's financial system, setting the tone for major reforms over the next five years. The conference is usually held every five years and will not take place in 2022. The last conference was held in 2017.