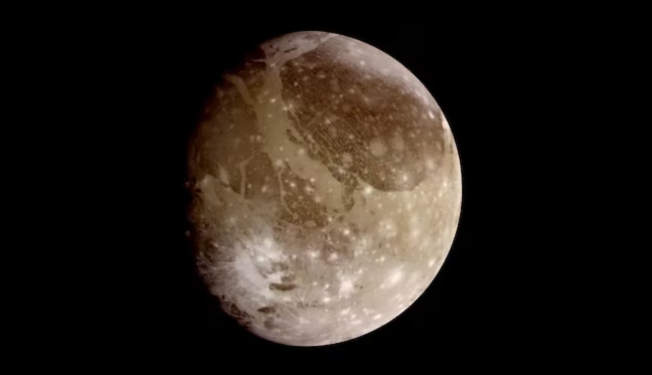 On October 31, the US space agency (NASA) announced that the Juno spacecraft has discovered mineral salts and organic compounds on the surface of Jupiter's moon Ganymede for the first time.
According to NASA, this discovery shows that underground brine is reaching the icy world's crust. The above data were recorded by the Jovian Infrared Auroral Mapper (JIRAM) spectrometer on Juno during a flyby near Jupiter's icy moon.
Even larger than Mercury, Ganymede is Jupiter's largest moon and has long been a subject of great interest to scientists because Ganymede hides a vast ocean beneath its icy mantle.
On June 7, 2021, the Juno spacecraft flew over Ganymede at a minimum altitude of 1,046 km. Shortly after the time of closest approach, the JIRAM instrument obtained infrared images and infrared spectra of the surface of the Solar System's largest satellite.
These images achieved unprecedented spatial resolution for infrared spectroscopy.
According to NASA, through these data, scientists can detect and analyze the unique spectral characteristics of non-aqueous materials, including hydrated salts, ammonium chloride, sodium bicarbonate, and possibly fatty aldehydes.
(TagstoTranslate)Jupiter(T)Jupiter Moon(T)Organic Matter(T)NASA