Egypt has prepared a field hospital in the town of Sheikh Zuwaid, 15 km from the Rafah border gate, to receive injured Palestinians coming from the Gaza Strip.
Foreign governments say that passport holders from 44 countries as well as personnel from 28 agencies, including United Nations (UN) agencies, are residing and stranded in the Gaza Strip. The area was blockaded by Israel in response to the Hamas attack. On 7th October.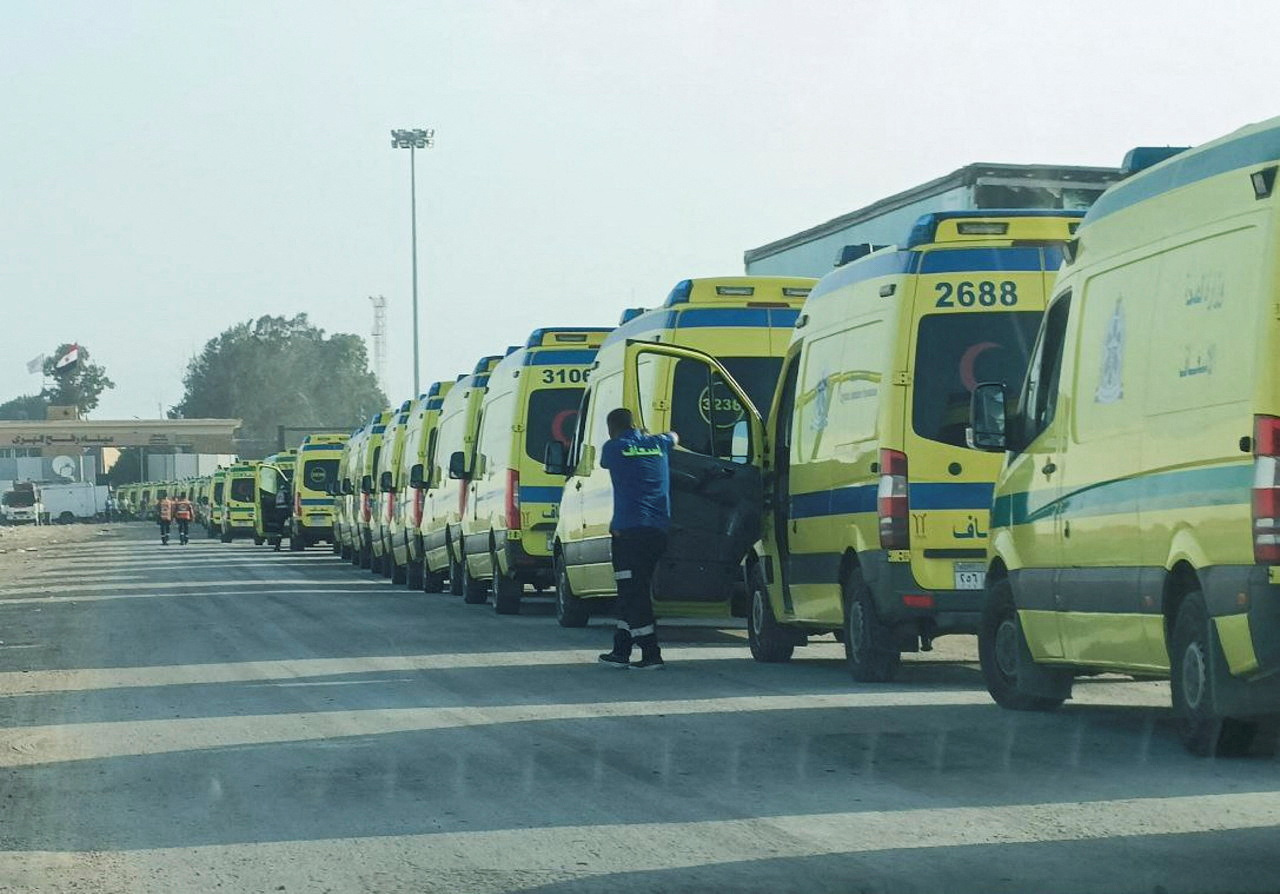 Ambulances parked in front of the Rafah border gate on the Egyptian side to wait for people needing medical care from the Gaza Strip on 1 November. Photo: Reuters
The agreement does not relate to other issues in the talks, including the release of hostages taken by Hamas after the attack or a temporary ceasefire to increase aid to Gaza.
Egypt currently wants more trucks carrying aid to Gaza but has not received the green light from Israel. Meanwhile, the US has expressed hope that 100 trucks will be able to pass through Rafah every day. Since the conflict began, more than 200 trucks carrying aid supplies have headed from Egypt to the Gaza Strip.
Also on 1 November, Palestinian telecommunications company Paltel said that Internet and mobile phone services in the Gaza Strip were completely disrupted for several hours before being gradually restored.
This is the second time in 5 days that the people there have been cut off from outside contact. Humanitarian aid agencies have warned that such incidents would seriously disrupt their operations in the Gaza Strip.
heroine