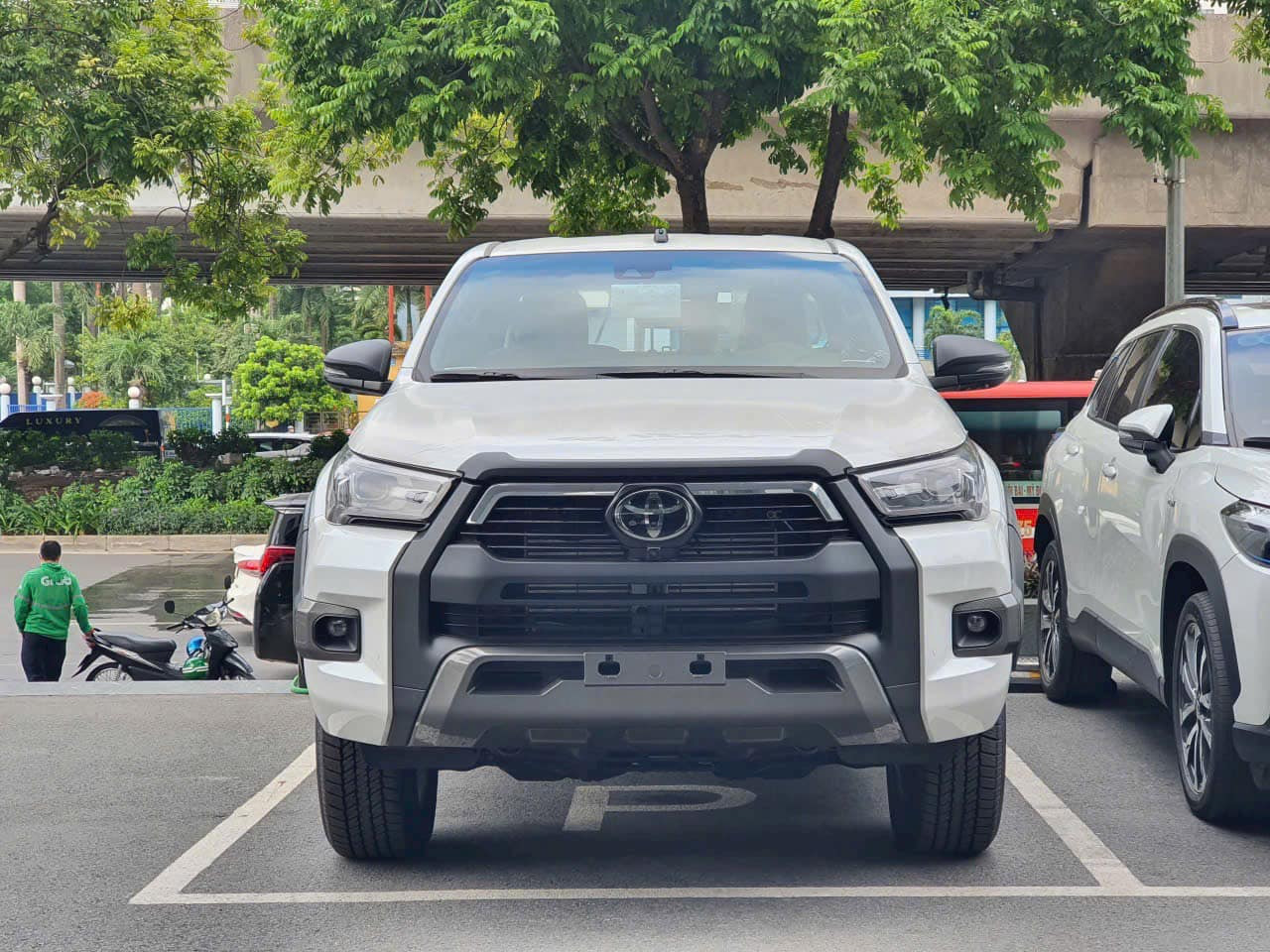 data statistics page focus2moveSpecializing in buying new car sales data in more than 150 countries, announced the top 10 best-selling car models in Southeast Asia by the end of September 2023. Looking at the data, we can see that the region's largest car consumption markets such as Indonesia, Malaysia and Thailand largely determine the sales of car models.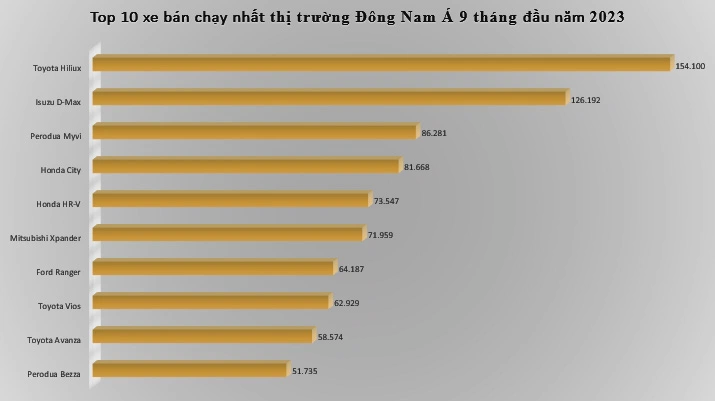 Accordingly, the best-selling car model in Southeast Asia is the Toyota Hilux, with 154,100 cars sold.
In contrast, in Vietnam, Toyota Hilux is one of the lowest ranked car models in the market, some months it does not sell any cars. As of the end of September 2023, only 106 units of the Toyota Hilux were sold in Vietnam.
Isuzu D-Max is in second place with cumulative sales of 126,192 units. This is also a car model that does not have ideal sales in Vietnam, with 396 units sold in the first 9 months of the year.
The biggest contributors to Hilux and D-Max sales come from Thailand and Indonesia, both of which are very fond of Japanese cars and pickup trucks.
In third place is the domestic Malaysian brand car model Perodua Myvi. This shows the strong support of Malaysians towards their country's products.
The next two positions belong to Honda: City and HR-V with sales of 81,668 units and 73,547 units respectively.
Honda City sales in Vietnam are relatively stable, while the HR-V is in a more "playable" position, if not living up to expectations. However, in general, both have not been able to make any difference against Korean rivals such as Hyundai Accent and Kia Seltos, as well as being under pressure from "compatriots".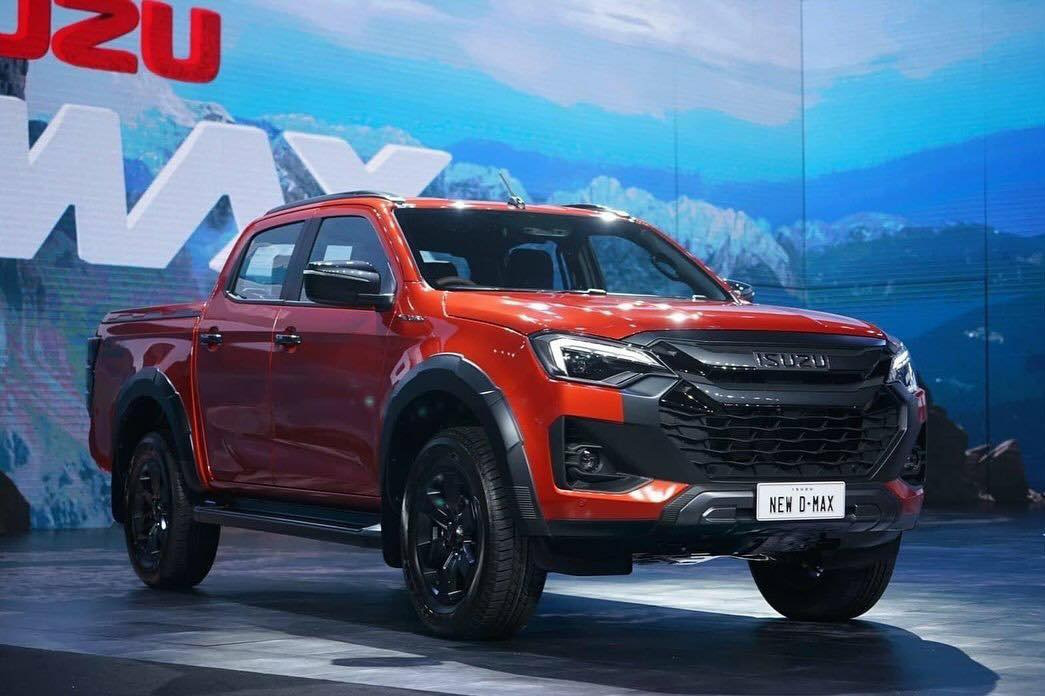 Next up are the Mitsubishi Xpander, Ford Ranger and Toyota Vios. These are all car models that receive a lot of attention from Vietnamese people. The Xpander is the best-seller in the Vietnamese market with 14,187 vehicles sold after 9 months, while in Indonesia it has sold 30,600 vehicles.
Rounding out the top 10 is Toyota Avanza at 9th position with sales of 58,574 units and another Malaysian model is Perodua Bezza with cumulative sales of 51,735 units. Avanza is highly consumed in Indonesia, while sales in Vietnam are not very positive.
It can be seen that there is no Korean model recorded in the top 10 best-selling cars in Southeast Asia. Although both Hyundai and Kia have many best-selling models in Vietnam, they are not enough to put pressure on Japanese cars in Southeast Asia in general.
(TagstoTranslate)Best-selling cars(T)Southeast Asia Auto Market(T)Auto Market(T)Toyota Vios(T)Mitsubishi Xpander(T)Honda City(T)Toyota Hilux(T)Isuzu D-Max