The move comes a day after Houthi forces pledged to take responsibility and continue carrying out attacks on Israel.
The strike, which reportedly took place on the night of November 1, the Israeli military said had disrupted an "air threat" in the Red Sea.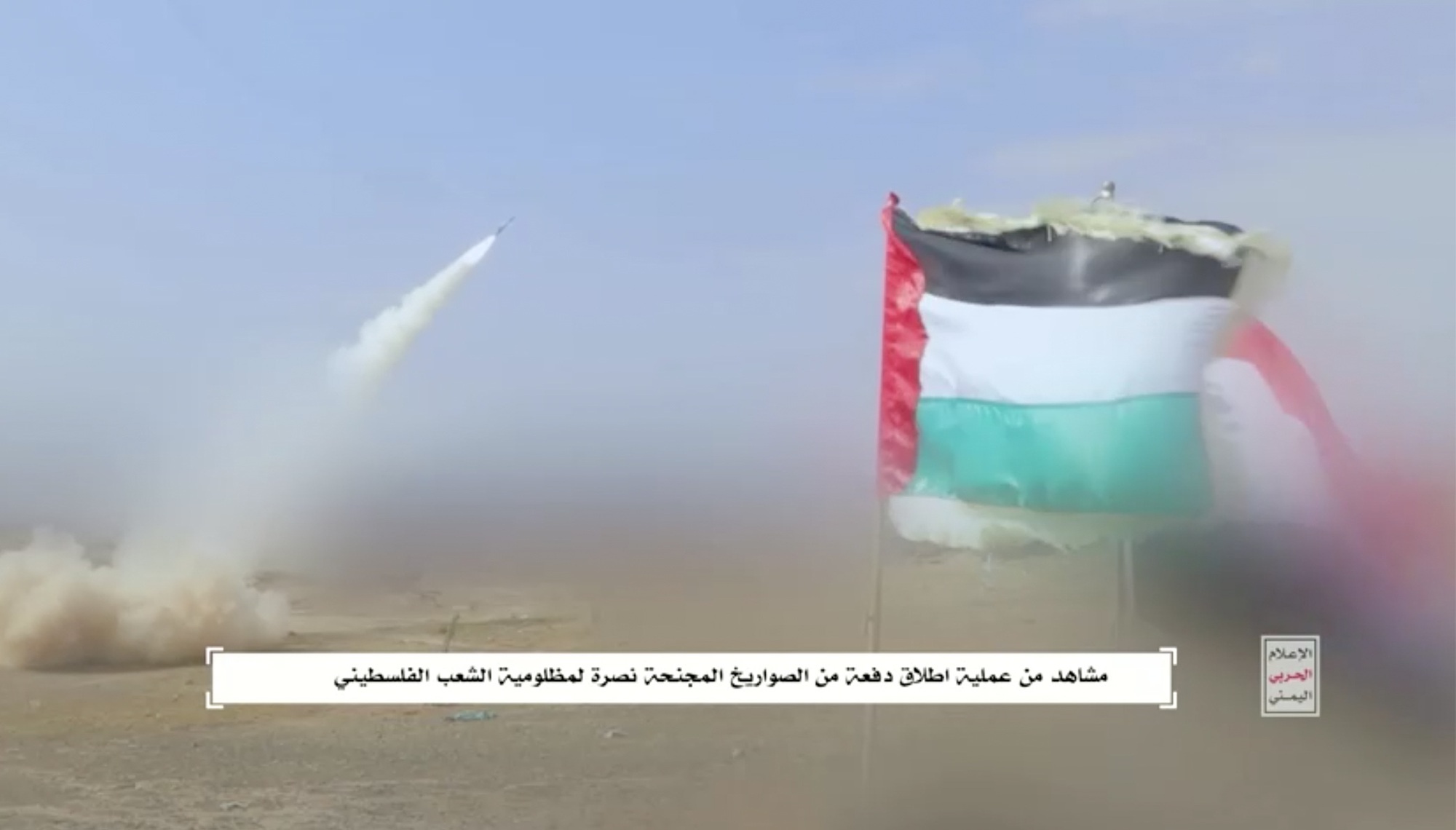 Image from a video of missiles launched at Israel this week by Houthi forces in Yemen. Photo: Reuters
According to the news agency reutersIsraeli national security adviser Tzachi Hanegbi said the Houthi attacks were unacceptable, but declined to elaborate when asked how Israel would respond.
Images released by the Israeli military show a Saar-class warship patrolling near the port of Eilat on the Red Sea. Israel sees the region as a new front as the ongoing conflict in Gaza leads to attacks from Iran-aligned Hamas forces across the region from Lebanon and Syria.
Houthi forces revealed that they have launched three drone and missile attacks against Israel since the beginning of the Hamas–Israel conflict on 7 October. Some attacks were stopped by US and Saudi Arabian forces, while the 31 October attacks did not violate Israeli territory.
Like other Iranian-backed forces, the Houthis vowed to continue attacks in support of Palestinians. Houthi forces control a large swath of Yemen, including the capital Sanaa, more than 1,600 kilometers from Israel.
Israeli military spokesman Rear Admiral Daniel Hagari stressed that the main focus was on the Gaza Strip. "There are many actors in the region acting as Iranian proxies, such as the Houthis, who are trying to challenge us and distract from the conflict in Gaza. However, we remain focused on our goals."
Meanwhile, Hezbollah forces in Lebanon said they have destroyed an Israeli drone flying over southern Lebanon. This is the second time this week that Hezbollah has announced the destruction of an Israeli drone.
Hezbollah said its forces shot down the drone with a surface-to-air missile. The Israeli Army has not yet commented on this incident.
xuan mai