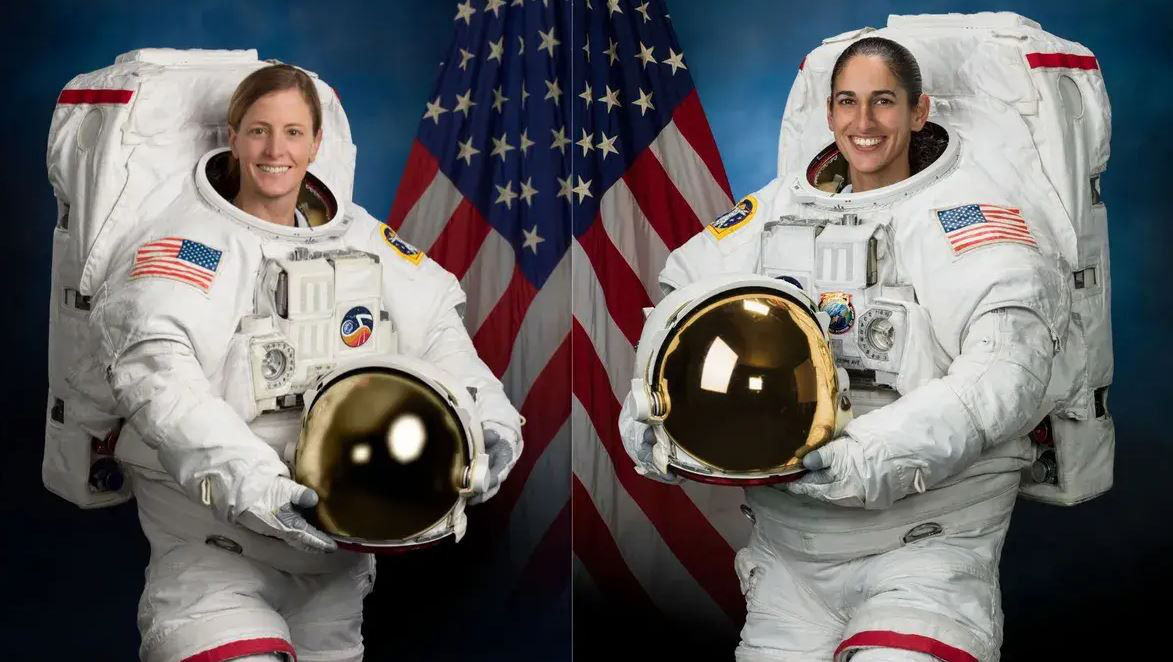 On November 1 (US time), two female astronauts of the US Space Agency (NASA), Jasmine Moghbeli and Loral O'Hara, conducted a spacewalk of 6 hours and 42 minutes.
This is the fourth time in history that spacewalking has been done by women.
NASA broadcast this rare spacewalk live on multiple platforms, including YouTube, the NASA app, and the NASA TV Channel.
According to NASA updates, two astronauts worked to remove an electronic box called Radio Frequency Group with the support of the International Space Station (ISS).
The mission was originally scheduled for October 12, but was postponed on October 9 due to a coolant leak on the Russian Nauka module.
Jasmine Moghbeli and Loral O'Hara were also tasked with replacing one of the 12 bearing assemblies on the ISS's Alpha solar swivel. These bearings play an extremely important role in helping the solar panels move and align with the Sun while the ISS orbits Earth, allowing the collection and storage of electricity used to generate electricity. Energy for the system.
This is the first time that two female astronauts have performed a spacewalk. All of them are members of the Expedition 70 crew in the ISS.
Longest spacewalk: 8 hours 56 minutes
The first all-female spacewalk took place in 2019, with the participation of astronauts Christina Koch and Jessica Meir. They remained outside the ISS station for 7 hours to replace the power controller. This mission has been delayed several times before, mainly due to the shortage of small spacesuits on the ISS.
According to NASA, a total of 267 spacewalks have taken place on the space station since December 1998. The longest spacewalk ever recorded was 8 hours and 56 minutes, which occurred on March 12, 2001. In contrast, the shortest walking distance was covered on 8 June 2001 in just 19 minutes.