This information is given in a new report published on November 1 by Google Technology Company (USA), Temasek Investment Company (Singapore) and Bain & Company Management Consulting Company (USA).
This annual report surveys 6 major economies in Southeast Asia (Vietnam, Indonesia, Malaysia, Philippines, Singapore, Thailand) and analyzes 5 main sectors of the digital economy in the region, including business e-commerce, travel, Includes food and transportation, online media. , Digital Financial Services.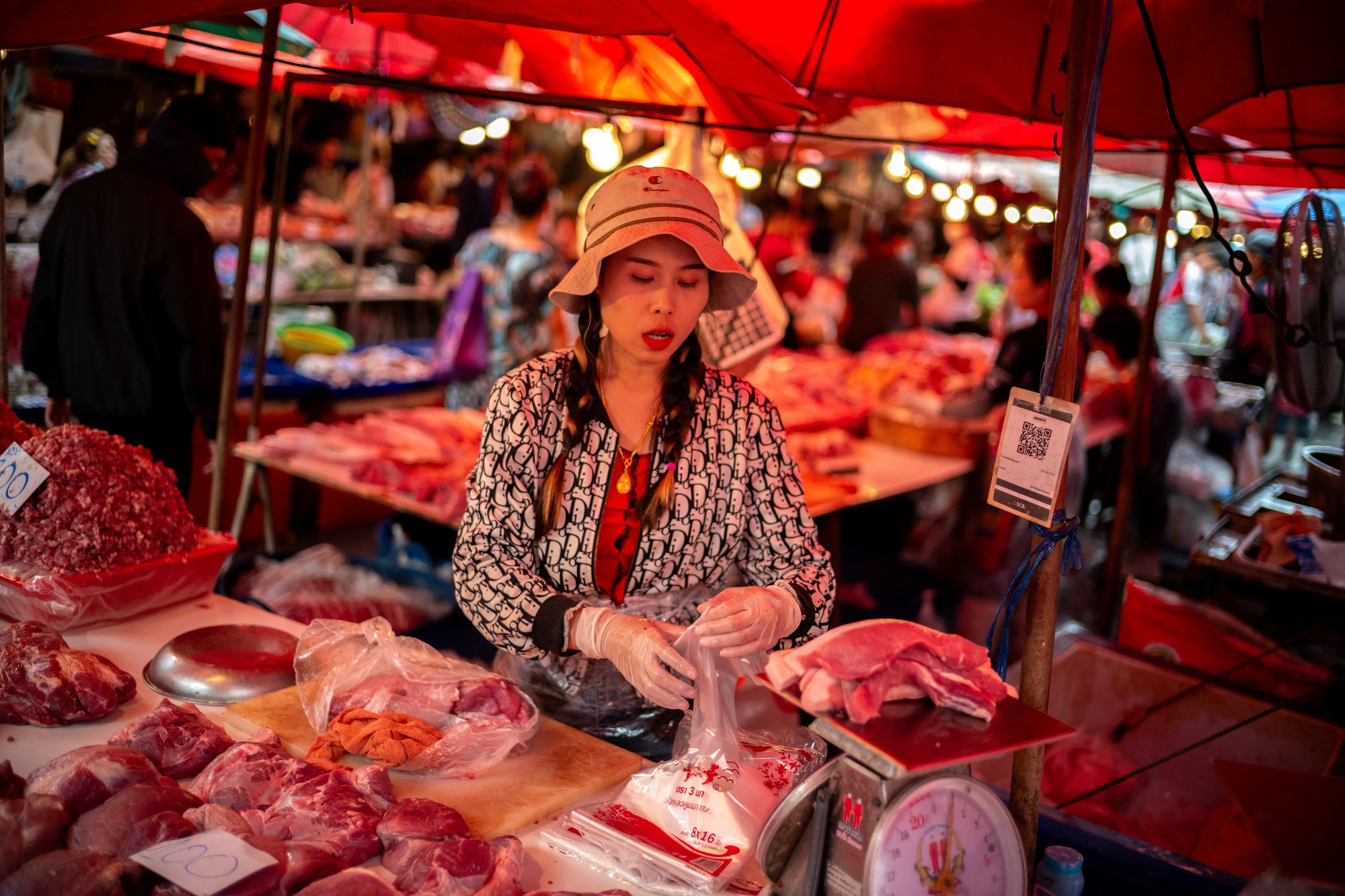 There's a QR code at a meat counter in Bangkok-Thailand to help customers pay by phone. Photo: Reuters
According to the report, online businesses are moving from attracting new users to retaining existing customers to focus on profits.
Mr Fok Wai Hoong, head of Southeast Asia research at Temasek Co, told CNBC that companies and entrepreneurs are realizing that the best way to grow is not growth at all costs, but towards greater financial stability.
According to the report, e-commerce platforms are focusing more on attracting high-value users, increasing transaction sizes as well as looking for revenue sources such as advertising and delivery services to boost long-term growth .
The total transaction value of the sector is projected to reach US$186 billion in 2025, compared to US$139 billion in 2023.
xuan mai