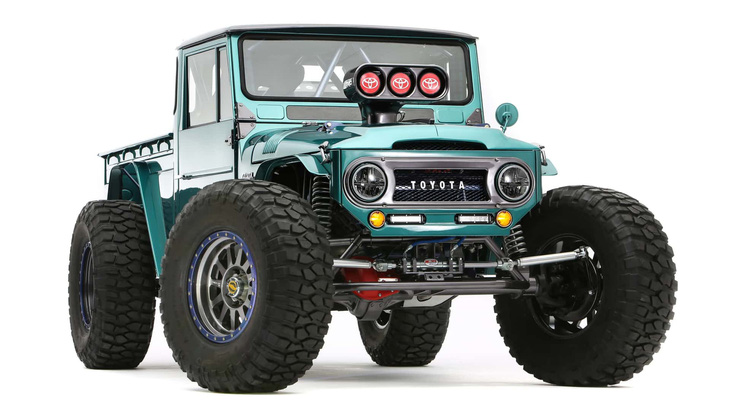 The SEMA Show custom car exhibition is an event held annually in the United States. This is where many car manufacturers and tuning companies large and small use it as a playground, showcasing technology and introducing new customized product lines to interested users. This year's event SEMA Show 2023 will be held in Las Vegas, USA from October 31 to November 4.
Toyota brought a super aggressive customized Toyota Land Cruiser in this exhibition. This Toyota model, named FJ Bruiser, is based on the 1966 Land Cruiser FJ45 pickup, but has been improved in almost every aspect.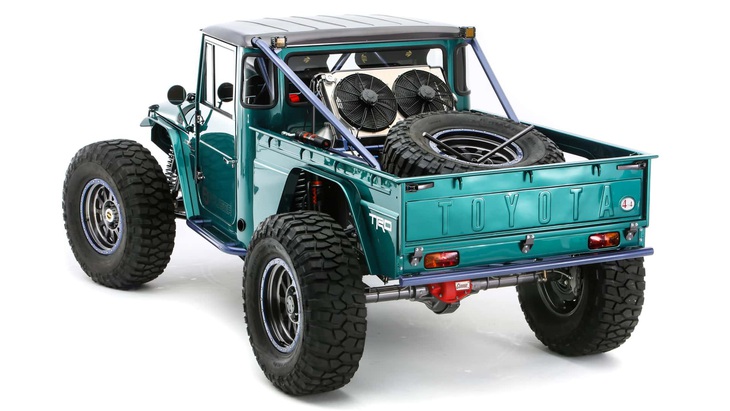 First, the car chassis was changed by Toyota to a tubular chassis, which was used for racing cars with improved safety, especially when combined with a specially adapted body and anti-roll frame.
Front/rear differentials, upgraded Advanced Adapters Atlas assisted gearbox and swing-arm suspension with Fox shock absorbers replace the standard equipment.
There's also a brand new heart under the hood, taken from a NASCAR racing car. The V8 engine, borrowed from the Toyota racing department, has no published specifications, but its base output is 725 horsepower.
The main transmission is a Rancho Drivetrain Engineering 3-speed automatic specialized for racing cars backed by a high-end Magna Flow exhaust system.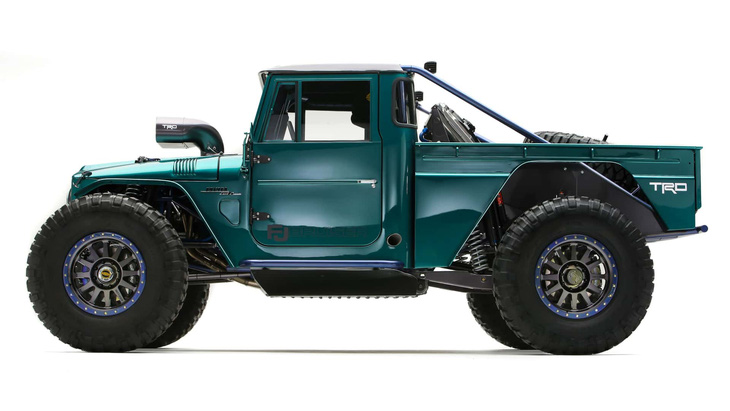 The 20-inch Method beadlock wheels come with exclusive BF Goodrich Crawler T/A KX tires measuring 42 inches in diameter for maximum surface grip. However, when stuck the vehicle can also be operated using the auxiliary crawler located just below the cabin.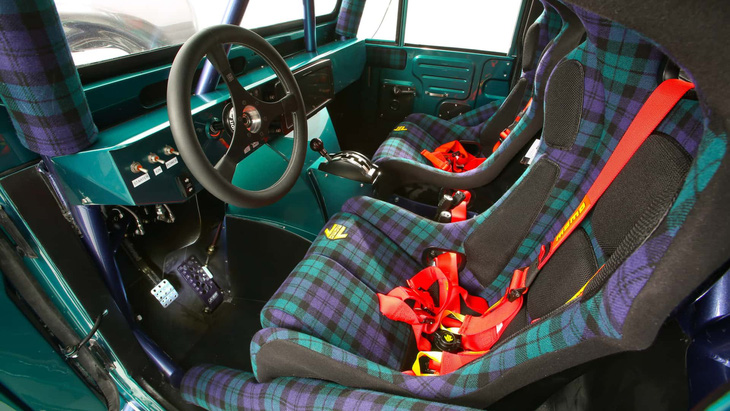 The driver can lower the crawler system using control buttons in the cabin instead of going out and lowering it manually. This area uses classic Momo Daytona EVO seats along with a 1968 Jackie Steward steering wheel.
(TagstoTranslate)Toyota Land Cruiser(T)SEMA Show 2023(T)Customized Cars(T)Land Cruiser Customized