The foreign ministers of Jordan, Egypt, Saudi Arabia, the United Arab Emirates and Qatar, as well as representatives of the Palestinian Authority, discussed the conflict between Israel and Hamas with US Secretary of State Antony Blinken today. 4-11.
The meeting in the Jordanian capital Amman aims to call for an immediate ceasefire in the Gaza Strip, provide humanitarian aid and end dangerous military actions.
A statement from the Jordanian Foreign Ministry said the discussions focused on the consequences of dangerous tensions that threaten regional security. Jordan is a close ally of the US and shares borders with the West Bank and Israel. Concerned about the risk of a wider conflict, Amman has stepped up border security and asked Washington to deploy Patriot air defense systems.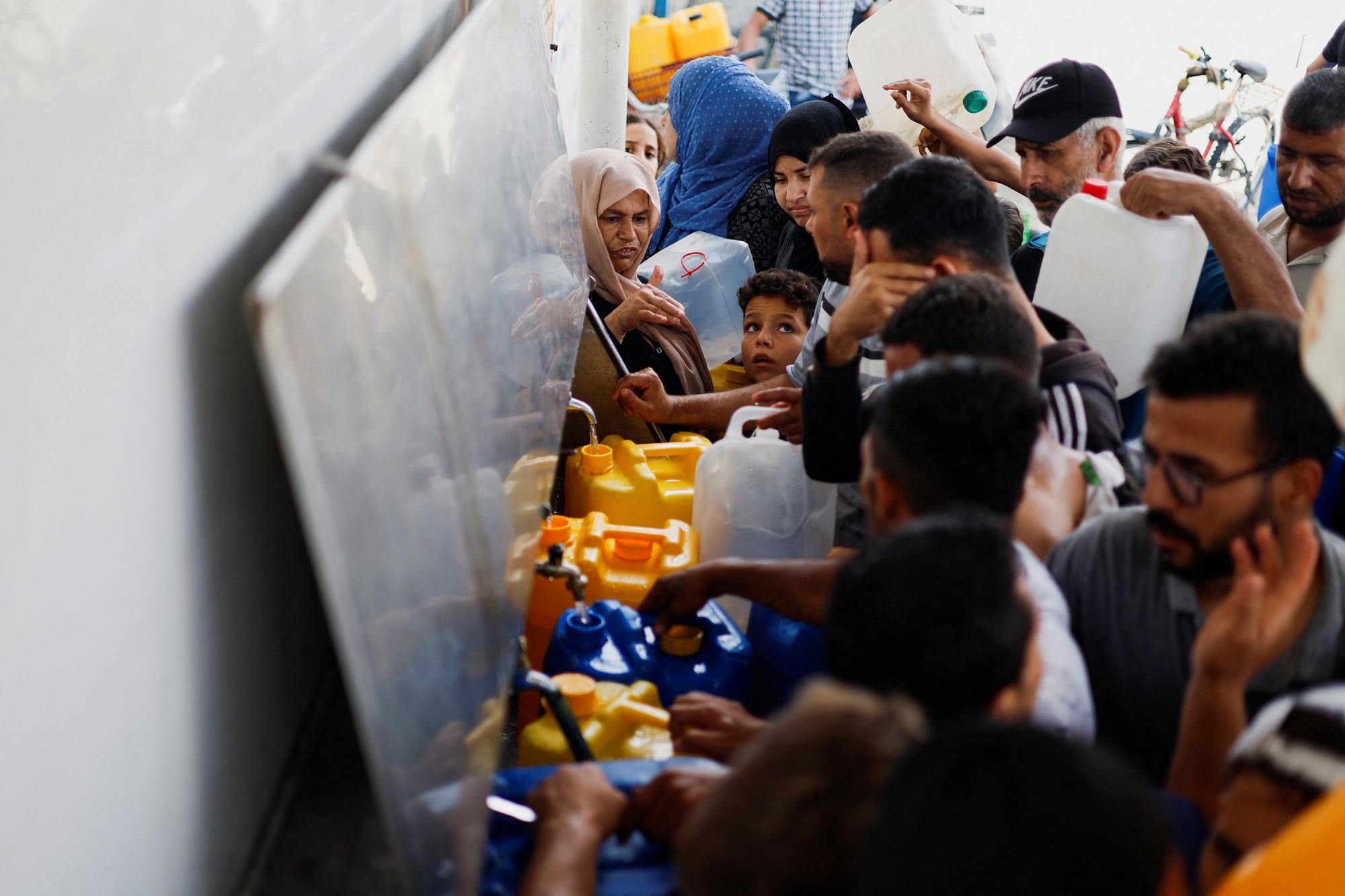 Palestinians collect water in the town of Khan Younis in the southern Gaza Strip on 2 November. Photo: Reuters
A day earlier, Mr Blinken met Israeli Prime Minister Benjamin Netanyahu and discussed a temporary ceasefire, allowing more humanitarian aid into Gaza and securing the release of hostages.
However, after the meeting, Mr Netanyahu warned that there would be no "temporary ceasefire" in Gaza until Hamas released all hostages. Meanwhile, British Foreign Secretary James Cleverley urged Iran to leverage its influence in the Middle East to prevent the situation from getting worse.
Regarding developments in the conflict, Al-Aqsa radio said an Israeli drone fired missiles at the home of Hamas political leader Ismail Haniyeh in northern Gaza. However, according to the AP, Mr. Haniyeh has been in exile outside Gaza since 2019 and the home is currently used by his son.
On November 3, a senior US official told CNN that Israel might reduce airstrikes over the next few days, then focus on strategic strikes on the ground with the goal of destroying the tunnel system. The armed group Hamas uses in Gaza.
according to the newspaper Guardian (UK), The humanitarian crisis threatens to worsen after Palestinians evacuated from southern Gaza are forced to queue for hours to obtain water despite it being contaminated.
The shortage of clean water in Gaza is increasing after Israel imposed restrictions on water and fuel supplies. According to the United Nations, no water pipelines from Israel to Gaza are still operational, while pipelines in the southern cities of Rafah and Khan Yunis are leaking.
In an effort to increase aid, Japanese Foreign Minister Yoko Kamikawa announced $65 million in aid for the Gaza Strip on November 3, and promised to continue supporting a two-state solution.
More than 1,400 Israelis and 9,220 Palestinians have been killed since the conflict began on October 7.