According to a report by Preqin Private Investment Data Company (UK), 61 investment funds globally raised USD 18.2 billion in Q3 2023, down 71% from the previous quarter. This is also the quarter that has recorded the slowest pace of capital raising in the current interest rate hike cycle.
The report shows that investment funds focusing on real estate in North America account for the largest share of total capital raised above, but have declined to 70% from 81% last quarter.
In particular, the market share of capital invested in real estate in Asia-Pacific increased to 24%. Japan, where borrowing costs remain low, is particularly attractive to investors, Preikin said.
The situation is even worse in China. According to a survey by independent real estate research company China Index Academy (China), the number of real estate foreclosures in the country increased by 32.3% in the first nine months of the year as homeowners struggled with debt due to foreclosures.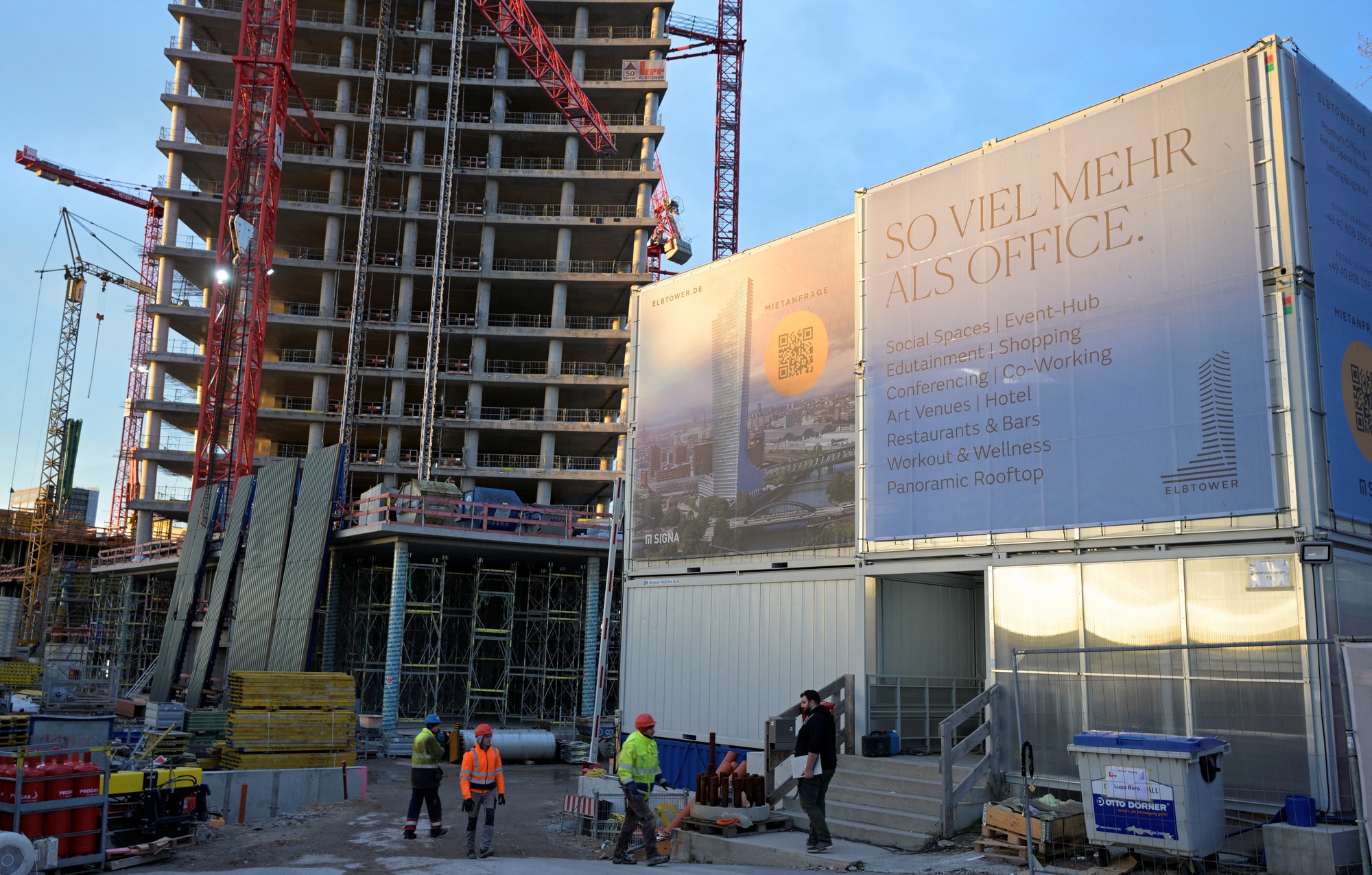 Construction site of the Elbtower building in Hamburg – Germany on 2 November. Photo: Reuters
While Chinese real estate is in trouble, some investors are shifting capital to India. However, rising land prices when India's economic growth rate is faster than China is also a risk, as it may reduce investors' profit margins and affect their ability to repay loans.
Speaking about Vietnam, Mr. There will be a negative impact on important consumer sectors and related sectors, such as the construction industry.
Pointing to the differences in the real estate sector between China and Vietnam, Mr. Xavier Jean commented that Vietnam's long-term prospects are more positive because the population is young and the middle class is expanding.
exchange with reutersHe said Vietnam has less severe oversupply and speculation than China, while the contribution of real estate to the country's GDP is also lower than China.
In general, Mr. Henry Lam, Vice President of Preqin Company, commented: "In the next one or two quarters, investment sentiment in real estate will still be cool. Capital raising and global transaction implementation will remain low."