South Africa's representative – Enhle Madekane was crowned Miss Eco Teen International 2023.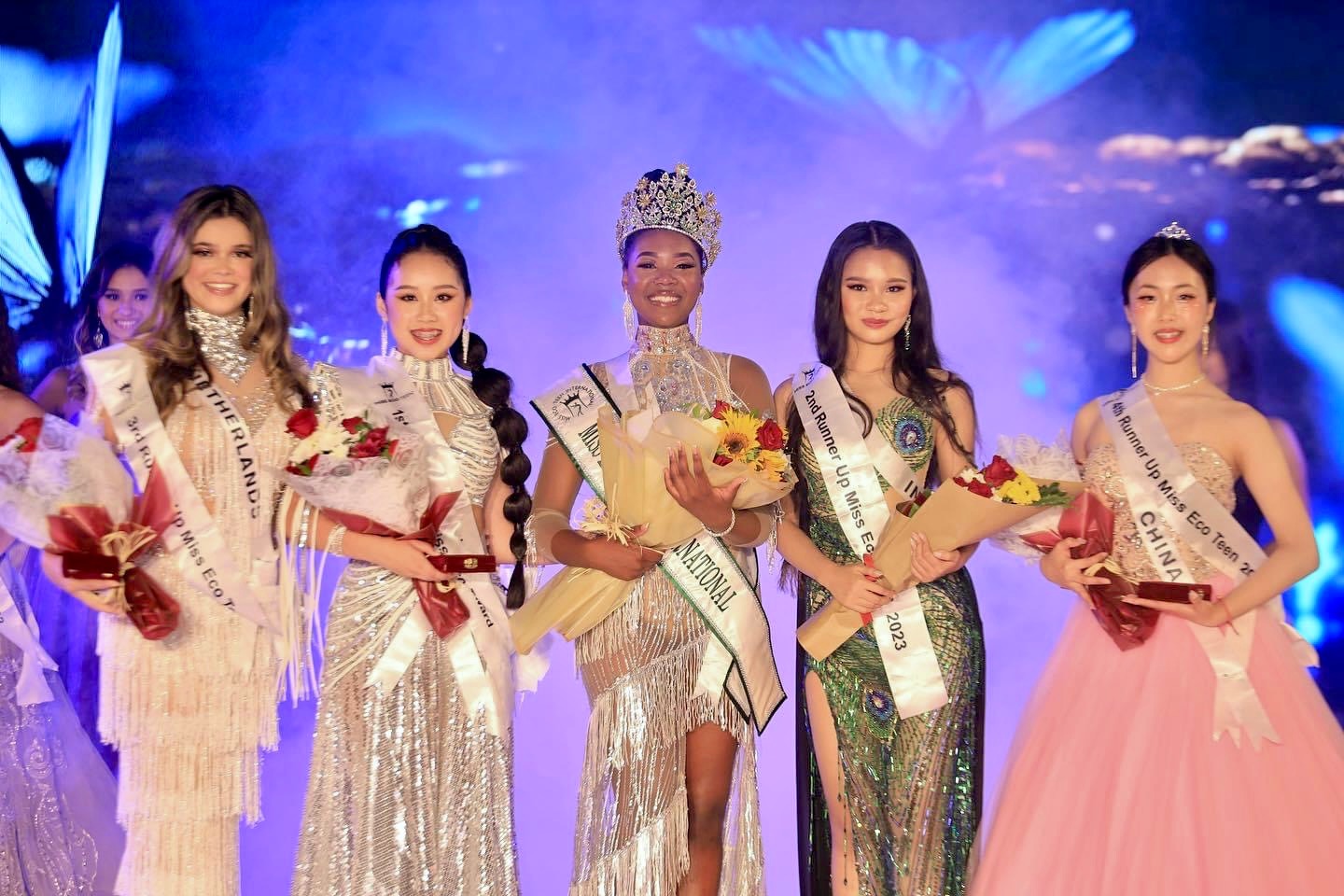 Anna Hoang (second from left) outstandingly won the title of 1st Runner-up and audience's favorite contestant at Miss Eco Teen International 2023 in Egypt. Photo: BTC
The Miss Eco Teen International 2023 pageant will take place from October 27 to November 3 in the beautiful coastal city of Sharm El Sheikh, Egypt with multiple pageant materials.
In the semi-finals, contestants competed in Eco Dress Environmental Costume, Resist Wear Swimsuit, Photoshoot Challenge, Talent Show and Presentation Competition. The final night consists of the following competitions: national costume display, dance performance, national name chanting, evening gown display and the top 11 answering behavioral questions to select the top 5 (1 beauty queen and 4 runners-up). to select.
It is one of the world's most prestigious competitions for 14-19 year olds, founded in 2019 by Dr. Amal Rezk, who is also a member and volunteer ambassador of the United Nations. IISAM is a charity organization affiliated with the United Nations.
Anna Hoang was born and raised in London, but her parents are Vietnamese, she inherited cultural heritage and pure Vietnamese beauty along with training by experts from Bell Love Entertainment company, which has the power of competition in Vietnam. There is copyright. Notably, Anna Hoang's coach is Miss Bella Vu (15 years old), who was crowned Miss Eco Teen International in 2021.
The representatives of 19 countries sent to this year's competition are very beautiful girls with very good performance skills, including South Africa, the Philippines, Russia, the United States, China, the Czech Republic, Indonesia and other countries. Host Egypt. This competition fosters the spirit of collective action, teamwork and innovative solutions to help the global young generation protect the environment.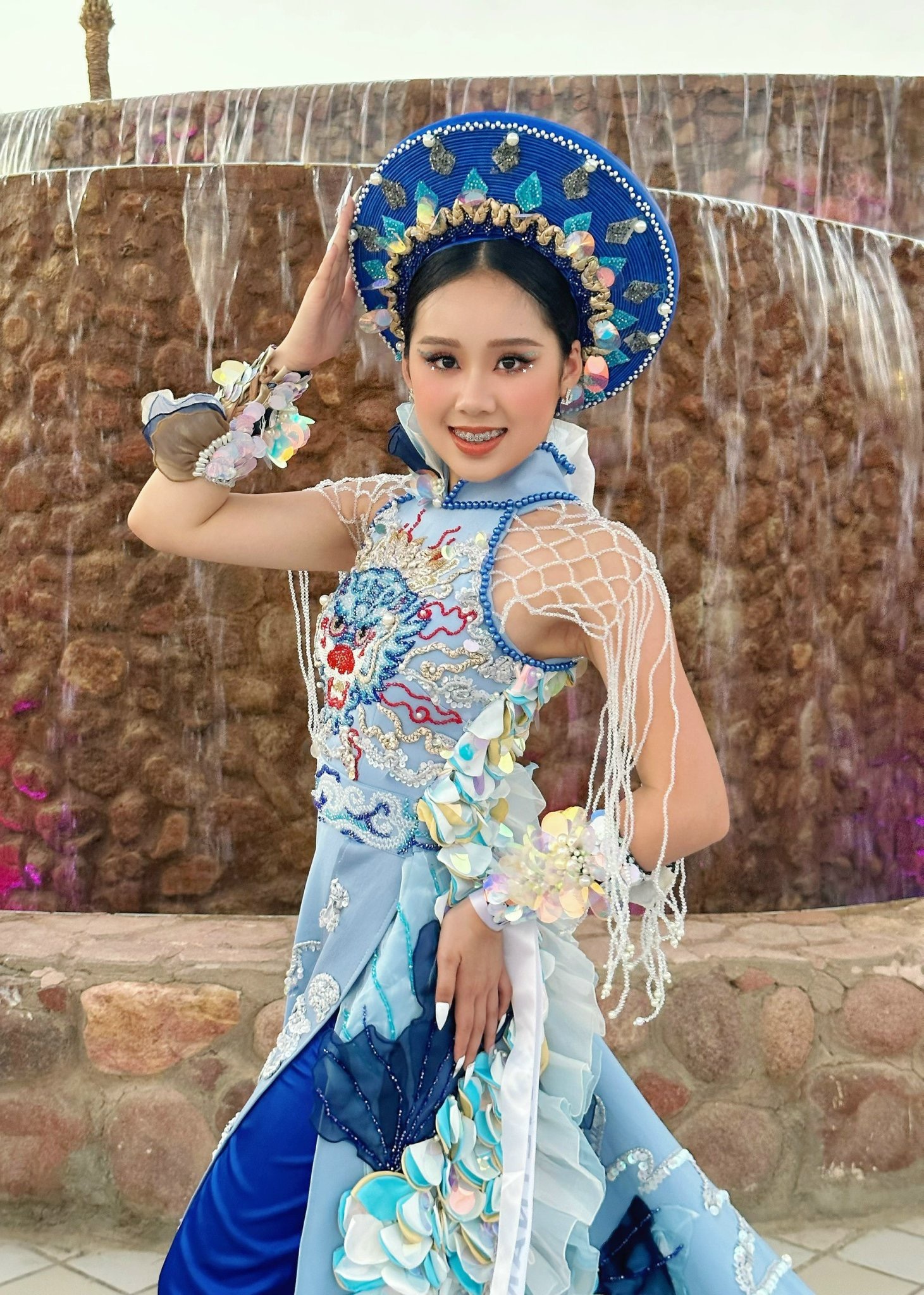 Anna Hoang is also an Ao Dai designer
Anna Hoang, representing Vietnam, displayed a confident, friendly and always attentive image in all activities during the 7 days of the competition. The final night representing Vietnam was truly explosive, breaking out with evening gown performances and answering excellent behavioral questions, receiving absolute high marks from the judges, helping Anna Hoang overcome several strong opponents. Was crowned first runner-up overall in the top 11.
In particular, a few days ago, Anna Hoang, representing Vietnam, flew to Egypt to participate in the Miss Eco Teen International 2023 pageant, Anna Hoang was awarded the National Foreign Information Initiative Award by the Central Propaganda Department . For the initiative "I love Ao Dai, I love Vietnam" – a project to commemorate the 50th anniversary of the establishment of diplomatic relations between Vietnam and the UK.
After being crowned, Anna Hoang said: "I want to express my gratitude and honor for winning the position of 1st runner-up in the Miss International Teenage Ecology 2023 pageant. I look forward to representing my country Vietnam and making a difference in our world." Was able to bring." With this title. And even though I'm the first runner-up, it's still incredible, I won't let my title go to waste "And I will do everything I can to support our environment and promote my support of the Miss Eco Teen pageant throughout this year and for many years to come."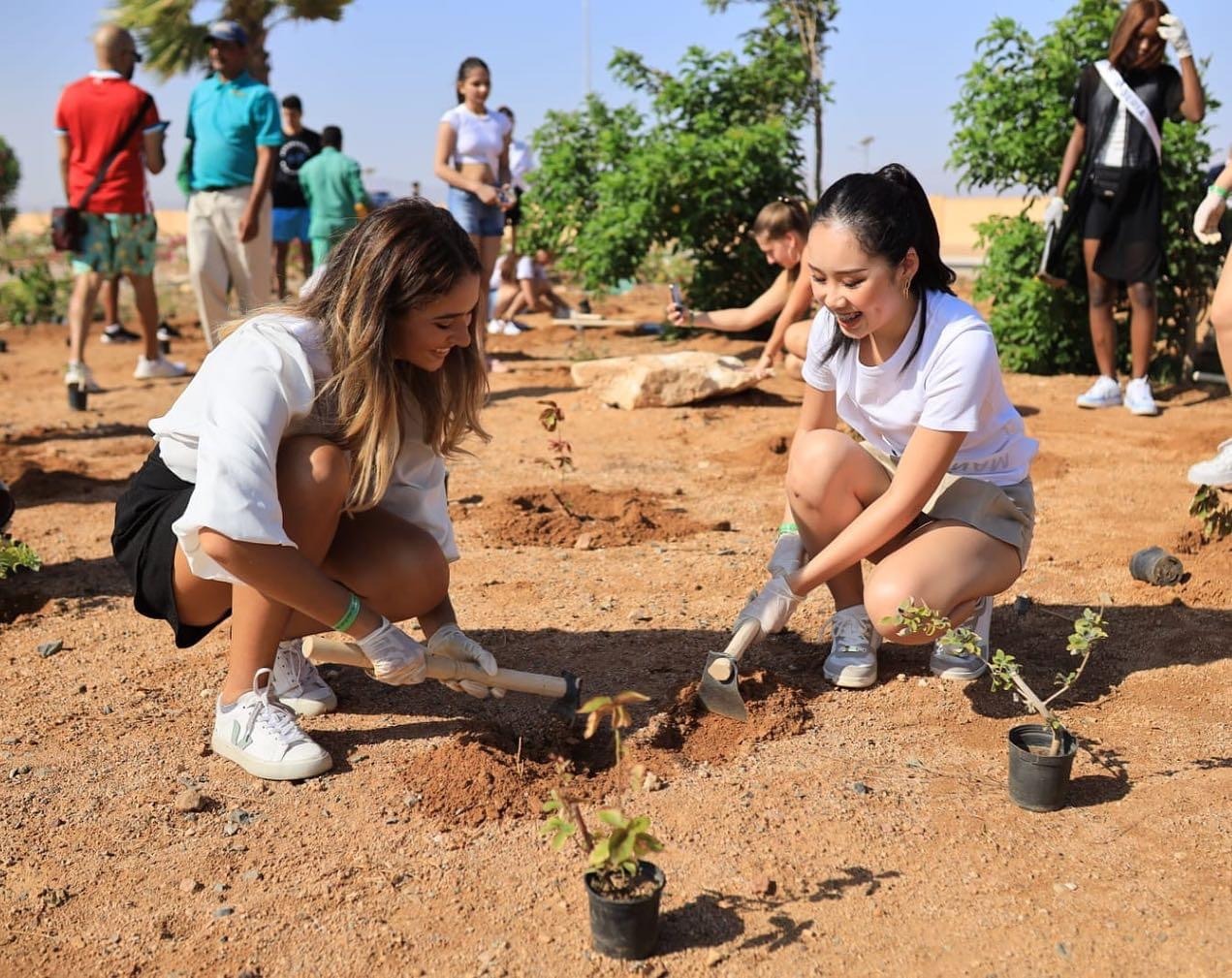 Anna Hoang participates in tree planting activities at the Miss Eco Teen International 2023 pageant event
"In this competition, my mentor and coach was Bella Vu and she guided me before and during the competition so that I could win the runner-up position. It was incredible for me because I did not think that I would be able to go this far. Bella He has helped me and he has also done many things to help the Vietnamese community, so I want to follow in his footsteps and also help the Vietnamese community to ensure that the Vietnam" name will live on and have a wonderful The country can develop as" – he confirmed.
"During the week-long program, we did many activities such as learning dance, planting trees along the roadside in Egypt, collecting trash left on the beach,… The Miss Eco Teen pageant is a great way to build friendships and together The only platform for you to promote what you support" – Anna Hoang shared.
Some photos of Anna Hoang: