Speaking at the annual conference of the ruling People's Action Party (PAP), Mr Lee Hsien Loong said that if "everything went smoothly", he would hand over the post of PAP secretary-general to Deputy Prime Minister Lawrence Wong. Before the 70th anniversary of the establishment of this party on 21 November 2024.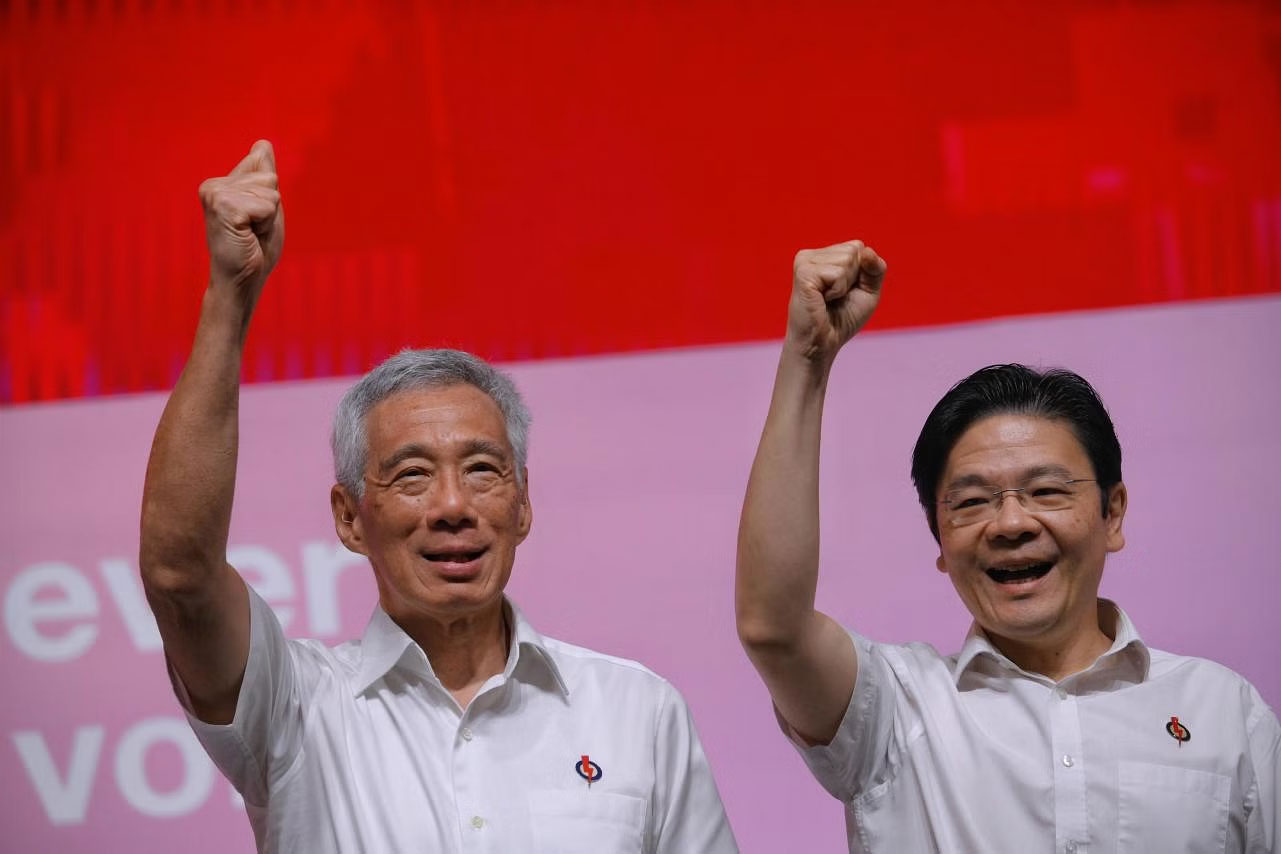 Prime Minister Lee Hsien Loong (left) and Deputy Prime Minister Lawrence Wong at the PAP annual conference in Singapore on November 5. Photo: The Straits Times
according to page Channel NewsAsia, Mr Lawrence Wong was appointed as Singapore's fourth generation (4G) leader last year. Prime Minister Lee Hsien Loong commented: "Deputy Prime Minister Lawrence Wong and the 4G team have served the country for many years. They have taken on great responsibilities and are well prepared to take on the leadership role."
Earlier, the leader was expected to transfer power before his 70th birthday (in February 2022), but the plan was disrupted due to the COVID-19 pandemic.
Also at the above conference, Deputy Prime Minister Lawrence Wong said he was ready to accept new responsibilities. Regarding his leadership approach, Mr Wong confirmed that he did not start his new role thinking he knew all the problems or had all the answers.
Instead, he or she will focus on listening and being open to different ideas. Their goal is to find out what unites people to create a united country. Deputy Prime Minister Wong also called on the PAP to increase activities to attract people on many different platforms, including social networks.
Cao Luke