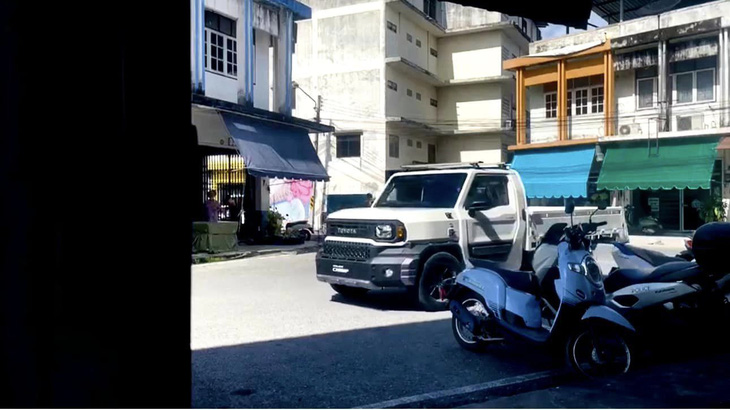 In recent months, the Toyota IMV 0 Concept – a new mid-size pickup model – has attracted a lot of attention from Southeast Asian enthusiasts. This is because the car was first launched in Southeast Asia and was developed to serve users from this region.
According to previous rumours, the car is expected to be named Rangga. However, the latest information suggests that Toyota has decided to merge the new car line into the Hilux family.
In particular, in the last days of October, a Facebook account in Thailand named I'm Tatchai posted photos of the finished Toyota IMV 0 version, which they encountered and photographed. The most notable element in these photos is the words Hilux Champ which are very clearly visible in the temporary license plate frame on the car.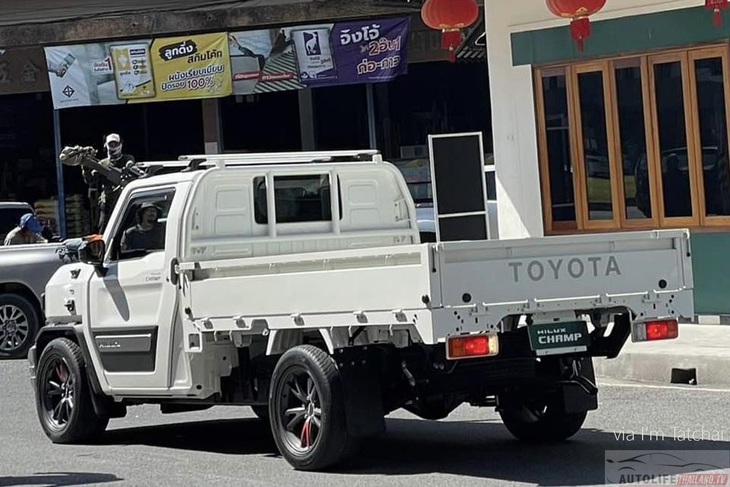 Integrating the car into the Hilux family can be considered a safe choice for Toyota. The Hilux has been one of the leading pickup models in Southeast Asia and was even the "national" car of the Thai people before the Isuzu D-Max came back.
Toyota Hilux Champ in Thailand as per leaked specifications autofun This country believes that the frame size of the new car is very close to the existing Hilux. Only the length and width of the Hilux Champ are slightly less while the height and wheelbase remain the same as the Hilux.

The biggest benefit that Toyota mentions for the Hilux Champ is customization. The vehicle's chassis allows the rear position of the cabin to be easily adapted to meet special purposes such as carrying goods, selling goods or creating a mobile home.
Toyota says the rear body conversion process takes just under an hour.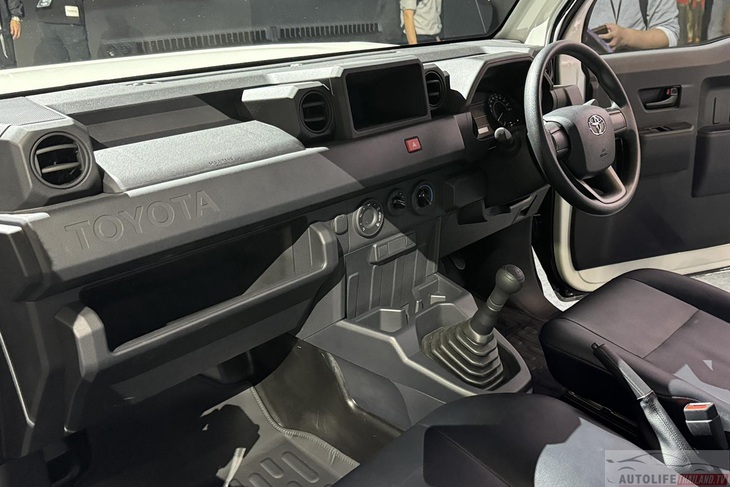 At launch, the Toyota Hilux Champ is expected to have 2 engine options: 2.0L 4-cylinder gasoline 137 horsepower/183 Nm and 2.4L turbocharged diesel 180 horsepower/359 Nm. In the future, there may be an electrified version of the car, but the timing is unknown.
The starting price of the Toyota Hilux Champ is expected to be 500,000 baht, equivalent to 340.4 million VND. This price is slightly lower than the regular Hilux, which starts at 564,000 baht (384 million VND) in Thailand. The car launch event is expected to take place on November 27.
(TagstoTranslate)Toyota(T)Toyota IMV0(T)Toyota Hilux(T)Toyota Hilux Champion