According to the news agency reutersThe Department of Strategic Communications of the Armed Forces of Ukraine announced: "On the night of November 4, the Ukrainian Armed Forces launched successful strikes against the infrastructure of the Zaliv factory in the city of Kerch."
Russia-appointed Crimean leader Sergei Aksyonov said missile fragments fell on the shipyard's floating dock and there were no reports of any casualties after the incident.
Mr Aksyonov said air defense systems around the factory had been activated, intercepting a series of Ukrainian missiles.
Meanwhile, Russian news agencies, citing the Russian Defense Ministry, confirmed that Ukraine attacked a shipyard in the city of Kerch with 15 cruise missiles, damaging a ship.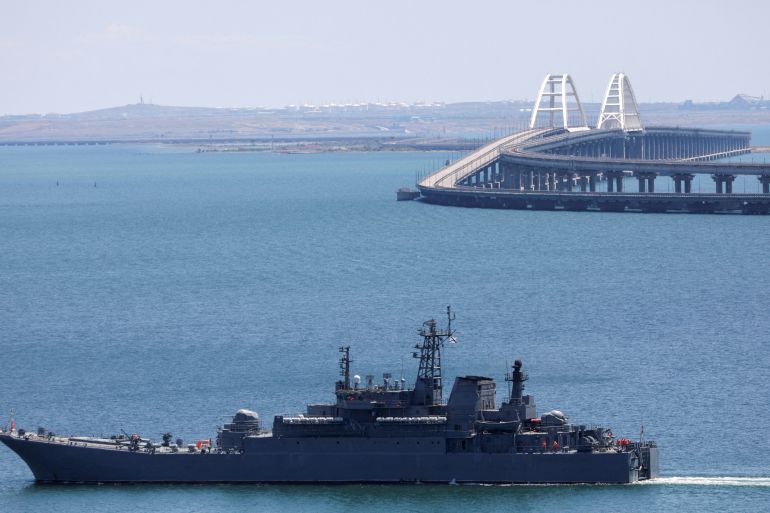 A landing ship of the Russian Navy deployed to transport cars across the Kerch Strait is approaching the Crimean Bridge, seen from the city of Kerch, Crimea, on July 17, 2023. Photo: Reuters
Military analyst and journalist Andrey Tsaplinko reported on the Telegram application that one of Russia's most modern ships – the small cruise missile carrier Askold, launched in 2021 – was damaged during the attack.
The same day, on 4 November, Ukrainian President Volodymyr Zelensky rejected claims that the conflict with Russia was at an impasse and denied that Western leaders were lobbying for peace talks.
At a press conference in Kiev with European Commission President Ursula von der Leyen, Mr Zelensky said: "Time flies, everyone is tired… but this is not a stalemate."
The Ukrainian leader also denied rumors that Western countries are increasing pressure on Kiev to speed up the dialogue process with Russia. Mr Zelensky confirmed: "No partner is pressuring us to sit down with Russia, negotiate and make concessions."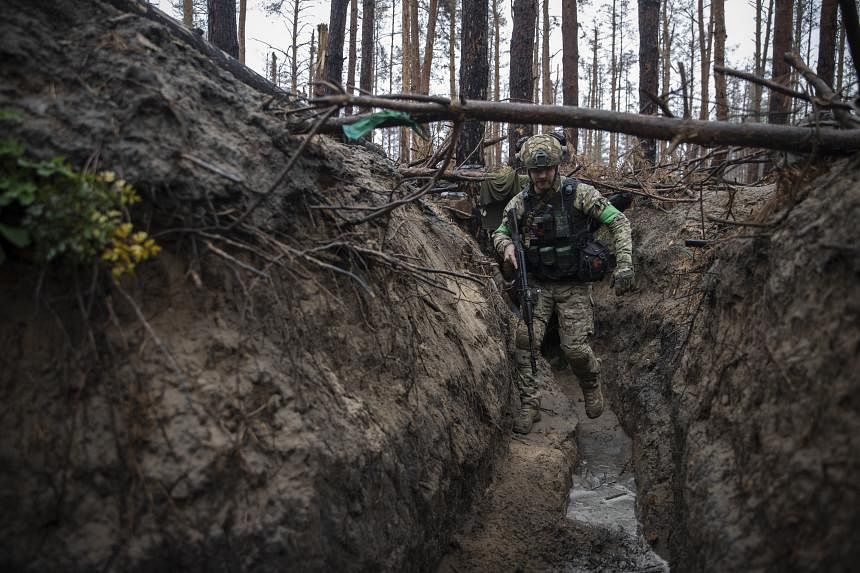 The conflict in Ukraine has entered its 20th month. Photo: New York Times
As the conflict in Ukraine enters its 20th month, Ukraine is struggling to gain the upper hand in the counteroffensive. Mr Zelensky meets regularly with Western leaders to try to drum up support.
Mr Zelensky said the Hamas-Israel conflict was a distraction from Ukraine, and that was "Russia's aim".
The President of the European Commission arrives in Kiev to discuss Ukraine's accession to the European Union (EU). "You have achieved several important turning points," Ms von der Leyen told President Zelensky.
According to him, Ukraine needs to continue reforming the judicial system, eliminate oligarch financiers, fight money laundering and make many other efforts.
The EU Commission has proposed an additional 50 billion euros to support Ukraine until 2027. By 8 November, the Commission is required to complete and submit a report on Ukraine's reform progress, as well as potential candidates such as Moldova and Georgia.