US Secretary of State Antony Blinken met with counterparts from Arab countries in Jordan on November 4, a day after talks with Israeli Prime Minister Benjamin Netanyahu – who declared Israel would not stop until Hamas paid. Freedom of all Israeli hostages.
Jordanian Foreign Minister Ayman Safadi confirmed that the Arab countries want a ceasefire to be established immediately. He said that "the entire region is immersed in a sea of ​​hatred that could shape future generations".
However, Secretary of State Blinken stressed that "our view is that the ceasefire will indirectly create conditions for Hamas to regroup and repeat the October 7 attacks."
He said the "humanitarian standstill" plays a vital role in protecting civilians, delivering aid, and evacuating foreign nationals from the area, "while still helping Israel achieve its goals of defeating Hamas".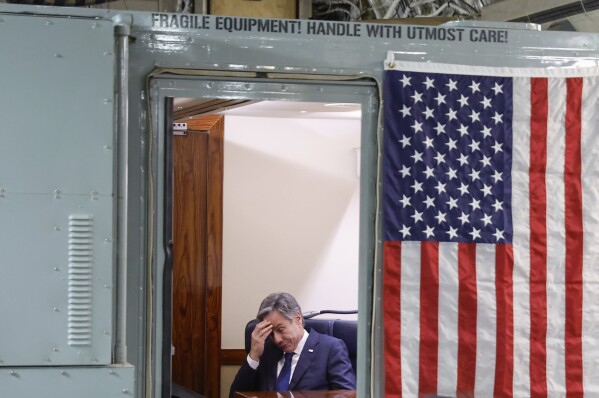 US Secretary of State Antony Blinken on board a plane traveling from Israel to Jordan on November 3. Photo: AP
Several unnamed Egyptian officials told the news agency AP They and Qatar are proposing a "humanitarian pause" of 6–12 hours per day to facilitate aid and evacuation efforts.
Israel has repeatedly called on Gaza's 1.1 million northern residents to move south to ensure safety. On 4 November, Israel set a 3-hour deadline for people in northern Gaza to comply with the above request.
Israeli Defense Minister Yoav Galant said, "Anybody in Gaza City is risking their life."
The Gaza Health Authority said about 9,500 Palestinians have been killed in Gaza since the Israeli offensive in response to the armed group Hamas.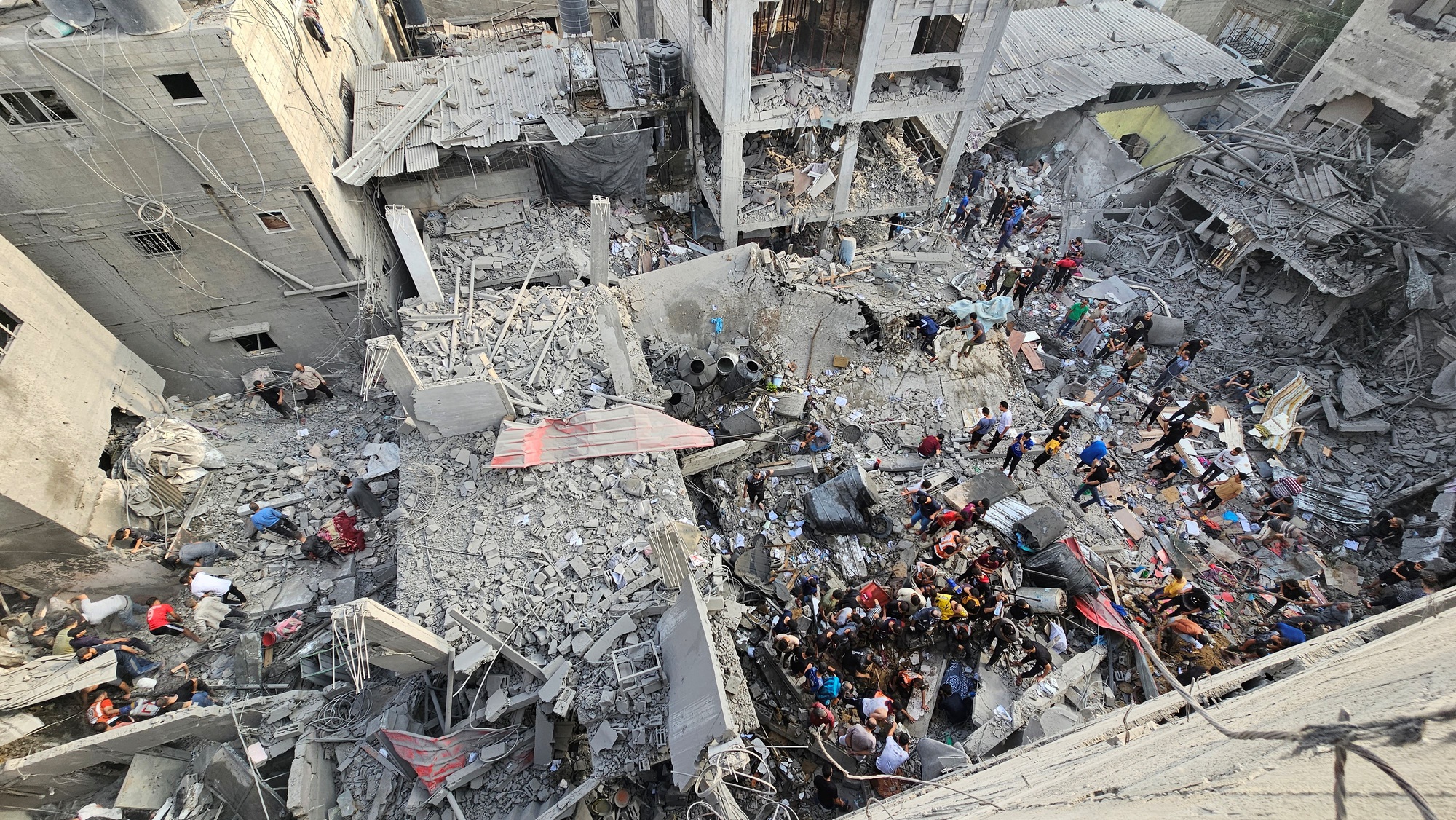 The Israel–Hamas conflict began on 7 October when Hamas attacked Israel, killing 1,400. Photo: Reuters
In another development, Turkey's Foreign Ministry on November 4 said it had recalled the country's ambassador to Tel Aviv for consultations, amid Israel's refusal to stop firing in Gaza.
Criticizing Israel's response operation in Gaza, Turkish President Recep Tayyip Erdogan stressed that the country's top goal is to establish a comprehensive ceasefire in the region.
In a statement issued on 4 November, President Erdogan said he had broken all contacts with Prime Minister Netanyahu because of Israel's decisions in Gaza.
According to Turkish media, President Erdogan announced, "Prime Minister Netanyahu is no longer someone we can talk to. We have broken all contacts with him."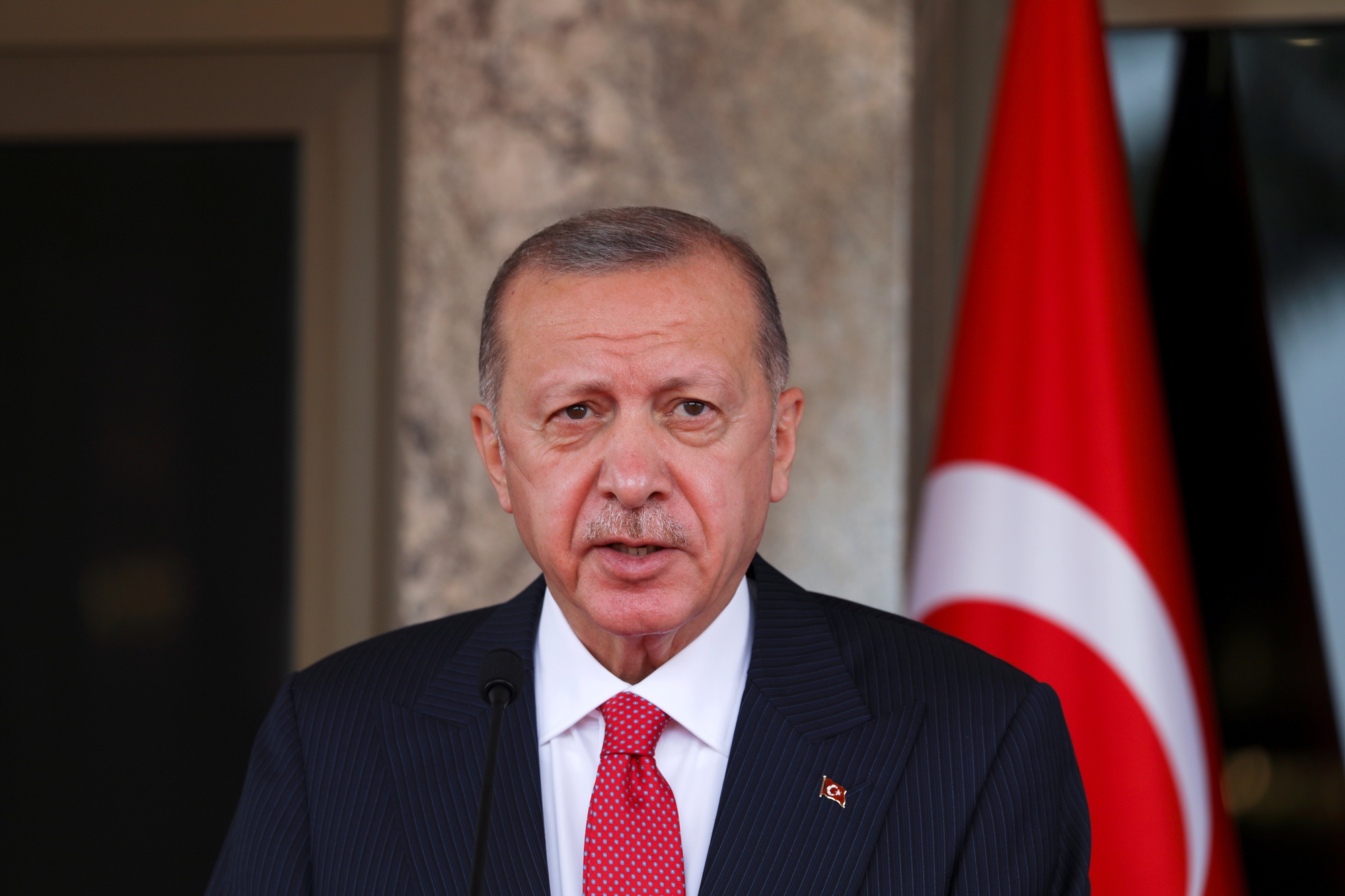 Turkish President Recep Tayyip Erdogan announced the cessation of all contacts with Israeli Prime Minister Benjamin Netanyahu on 4 November. Photo: Reuters
American aircraft carrier reaches the Middle East
US Central Command (CENTCOM) recently announced that the US aircraft carrier Dwight D. Eisenhower Strike Group was present in the Middle East and areas of responsibility for CENTCOM.
It is part of Washington's plan to increase military presence in the Middle East to prevent the risk of escalating the Israel-Hamas conflict by Iran and Iran-backed armed groups.
With the presence of Dwight D. Eisenhower, the US now had two aircraft carriers in the Mediterranean – a rare sight. USS Gerald R. The Ford aircraft carrier strike group was previously present in the eastern Mediterranean to support Israel.