Earlier, the Israeli army had 'cut' the Gaza Strip into two parts on the night of 5 November and described it as an important phase of the conflict. Communications in Gaza were disrupted for the third time, this time lasting throughout the night and into the morning.
According to the AP, Hamas gunmen will certainly take advantage of their sophisticated tunnel system to retaliate. After a month of clashes, more than 9,700 Palestinians have been killed in Gaza, including more than 4,000 children, according to Gaza health officials.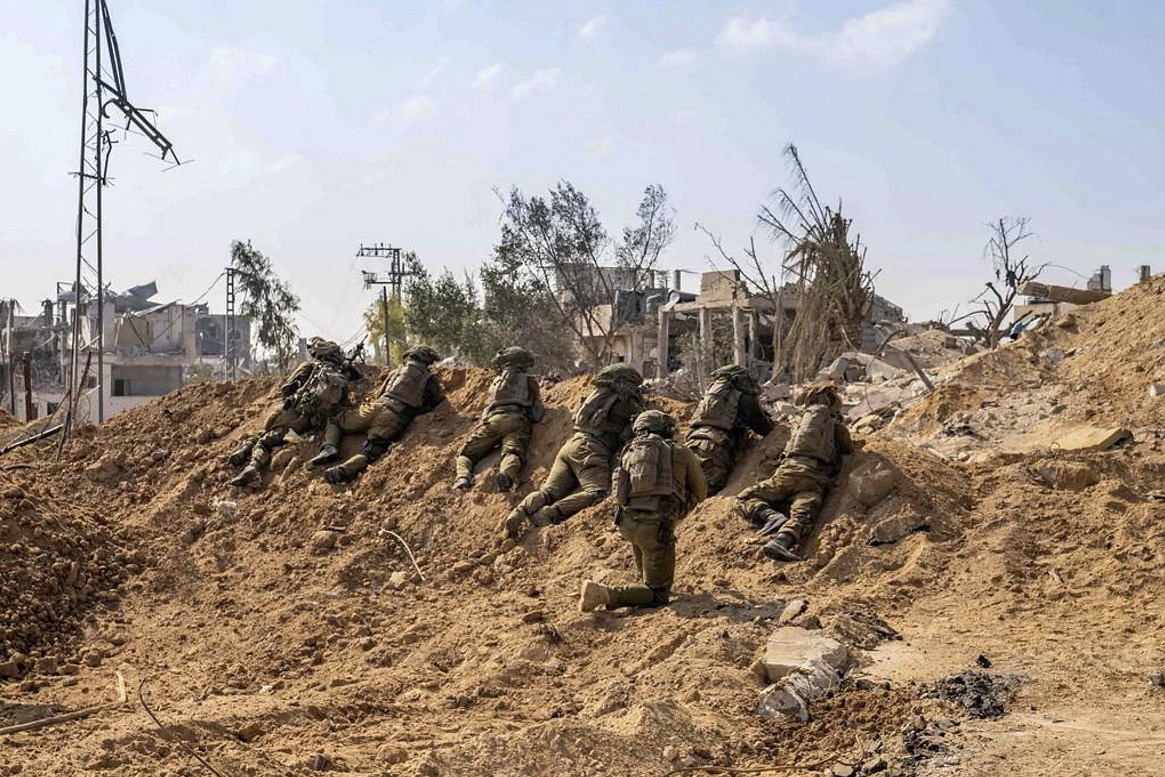 Israeli soldiers inside the Gaza Strip on 4 November. Photo: Reuters
The United Nations Security Council (UN) held a closed-door meeting on November 6 on the Israel-Hamas conflict at the request of China and the United Arab Emirates (UAE), which holds the council presidency this month. Block representative in the council.
Israel has so far rejected US requests to temporarily halt the fighting to provide humanitarian relief and create conditions for the rescue of about 240 hostages. Israel also ignored calls from Arab countries, including Jordan and Egypt, and a general request for an immediate ceasefire from the heads of 11 UN agencies and 6 humanitarian organizations.
The above agencies and organizations said that there are currently more than 23,000 injured people in Gaza in need of immediate treatment. There have been more than 100 recent attacks on medical facilities in this strip of land and 88 UN staff have been killed.
The Israeli military said it would still open an evacuation corridor for Gaza civilians to move south. An attack by Hamas on October 7 killed more than 1,400 Israelis, with about 800,000 of them fleeing to the south, causing about 1.5 million Gazans, or 70% of the strip's population, to flee their homes.
Hundreds of thousands of people in Gaza City and other areas in the north are in a situation where food, water, medicine and fuel are all running out.
Since October 21, more than 450 trucks carrying aid supplies have been allowed to enter Gaza via Egypt, but they cannot meet the needs of the people. On 6 November, for the first time in the conflict, a Jordanian military transport aircraft delivered medical aid to a field hospital in northern Gaza.