Four people died on the spot. Victoria state police said the crash happened on the evening of November 5 in Daylesford, about 110 kilometers north-west of Melbourne. The fifth victim died in hospital.
Three adults remained in Melbourne hospital on 6 November, including a 35-year-old woman in intensive care.
Police Chief Shane Patton said at a news conference that the sport utility vehicle ran off the road and into a crowd on the grass at an outdoor dining area outside the Royal Daylesford Hotel.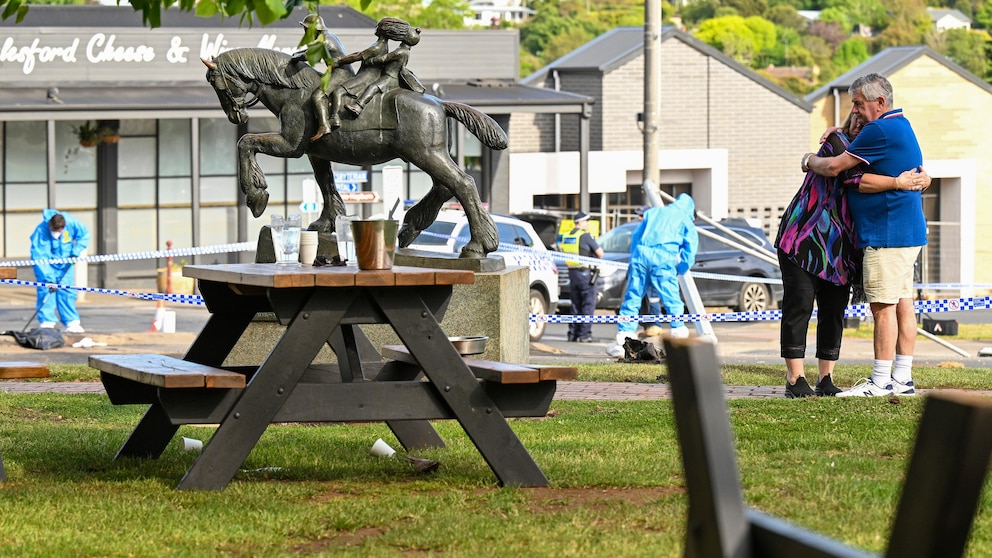 Scene of a car crashing into a crowd, killing 5 and injuring 6. Photo: AP
Mr Patton said: "There were a number of people at the tables at the time of the incident… the car hit the table and these people."
Police have not yet said whether the victims are relatives or not. However, he confirmed that those who died were not local residents. The identity of the victim has not been released.
The motive behind the incident is still under investigation. The driver, a 66-year-old man, was taken to the hospital with non-life threatening injuries.
The driver's breath was tested and there was no trace of alcohol in his system. Police said they plan to interrogate the driver on November 6 when he is released from the hospital.
According to the news agency, this driver had earlier also been fined for speeding violation. AP, Investigators have not been able to conclude whether failure to control speed was a factor in the crash.
Cao Luke