After a visit to the West Bank, Secretary of State Blinken landed in the Iraqi capital Baghdad on the evening of November 5 (local time). According to reutersOn his first visit to Iraq since taking over as US secretary of state, Mr Blinken held talks with Prime Minister Mohammed al-Sudani.
"It is very important to send a clear message to anyone trying to exploit the conflict in Gaza to threaten American service members in Iraq or anywhere in the region: Don't do it" – Secretary of State Blinken confirmed after the meeting. With Prime Minister Al-Sudani.
Prime Minister al-Sudani pledged to hunt down the person behind the missile attacks on three military bases in Iraq with the presence of international coalition advisers. Among the sites attacked was Ain al-Asad, a military base near Baghdad International Airport.
US defense officials said missile and drone attacks targeting US troops in Iraq and Syria have increased since the Israel-Hamas conflict began on October 7.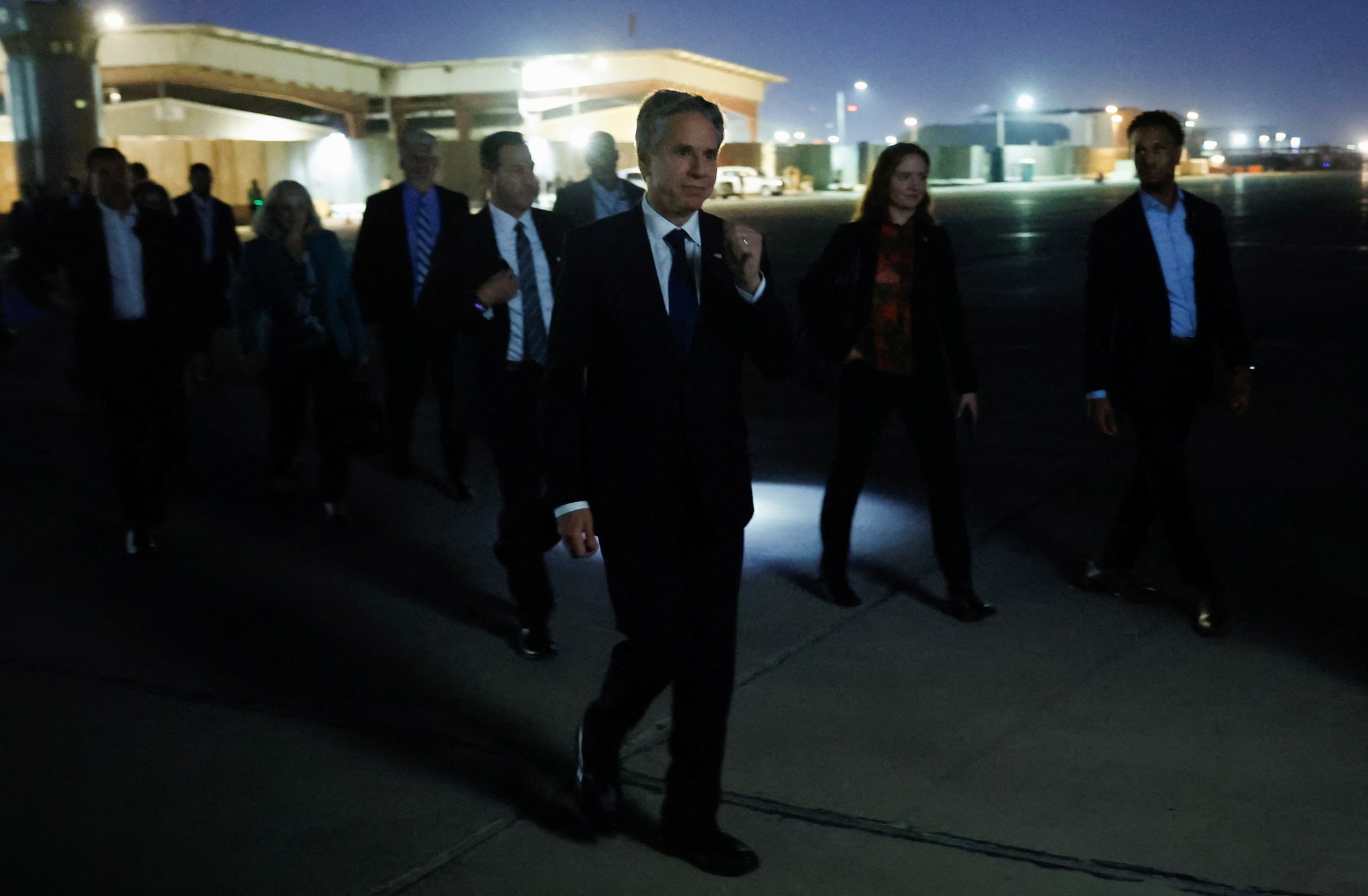 US Secretary of State Antony Blinken at Baghdad International Airport – Iraq on the evening of November 5. Photo: Reuters
Iraqi armed groups linked to Iran have threatened to attack US interests with missiles and drones if Washington intervenes to support Israel against Hamas in Gaza.
Washington wants to prevent the threat of an Israel-Hamas conflict from escalating and has stepped up diplomacy with countries in the region, especially those angered by Israel's response campaign.
After Iraq tour, Foreign Minister Blinken will go to Türkiye. Iran-backed armed group Hezbollah warned that Secretary of State Blinken's visit to Turkey would lead to an "unprecedented escalation of tensions." Hezbollah has carried out several attacks against northern Israel.
theo arab news, Secretary of State Blinken will discuss a range of issues related and unrelated to the Israel-Hamas conflict with his Turkish counterpart Hakan Fidan.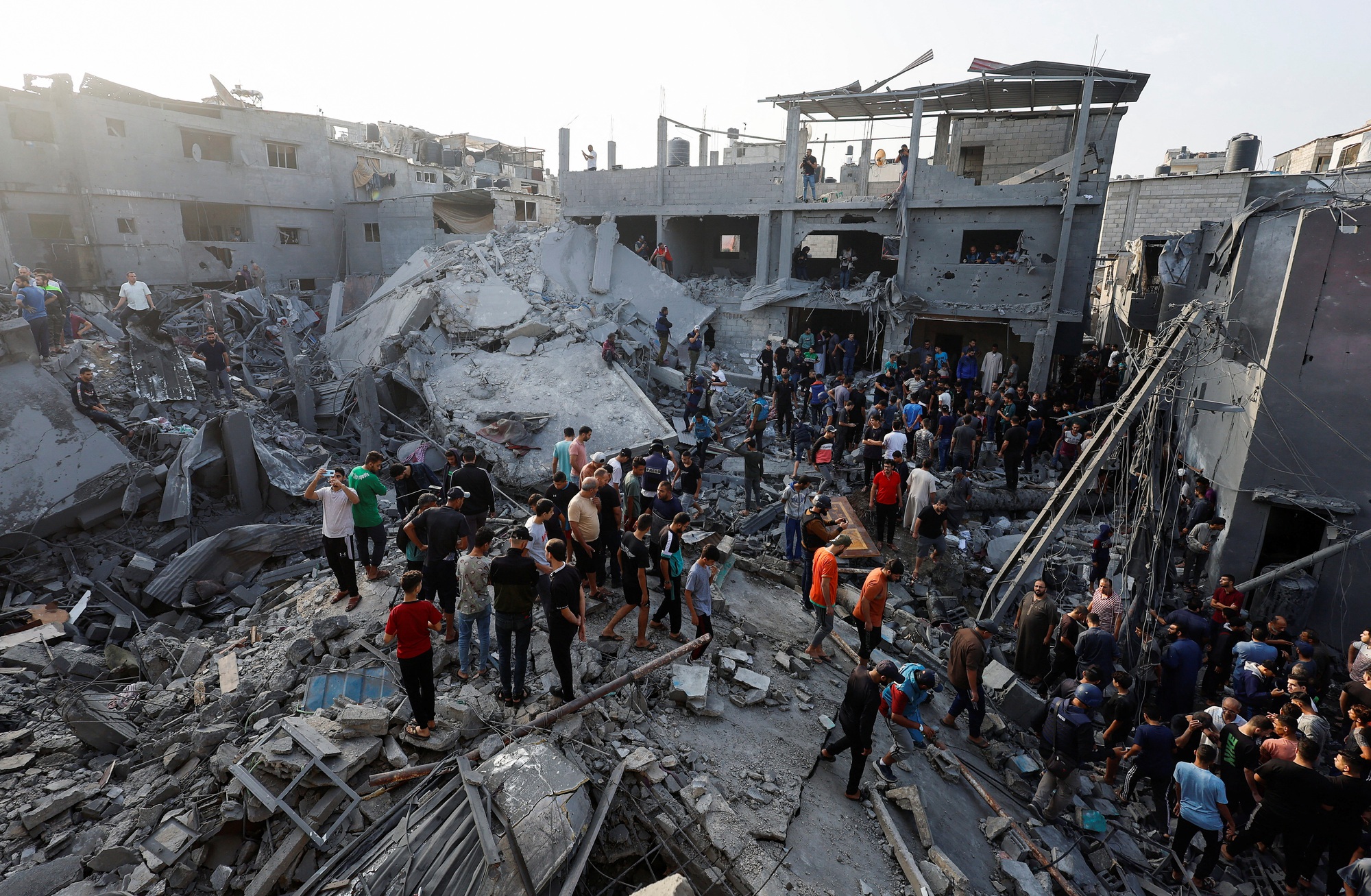 Israel announced that it would launch an all-out assault on Gaza until Hamas releases all Israeli hostages. Photo: Reuters
Turkish President Recep Tayyip Erdogan stressed on 5 November that "Turkey's duty", as a country supporting an independent Palestinian state, is to establish an immediate ceasefire on Gaza.
Washington confirms that such a ceasefire at this time would only create conditions for Hamas to regroup and launch a similar attack on 7 October.
The Palestinian Health Ministry recently said at least 9,770 people have been killed in Gaza since the Israel-Hamas conflict began.
Israel launched a response operation after Hamas attacked the country, killing more than 1,400 people and capturing more than 240 hostages.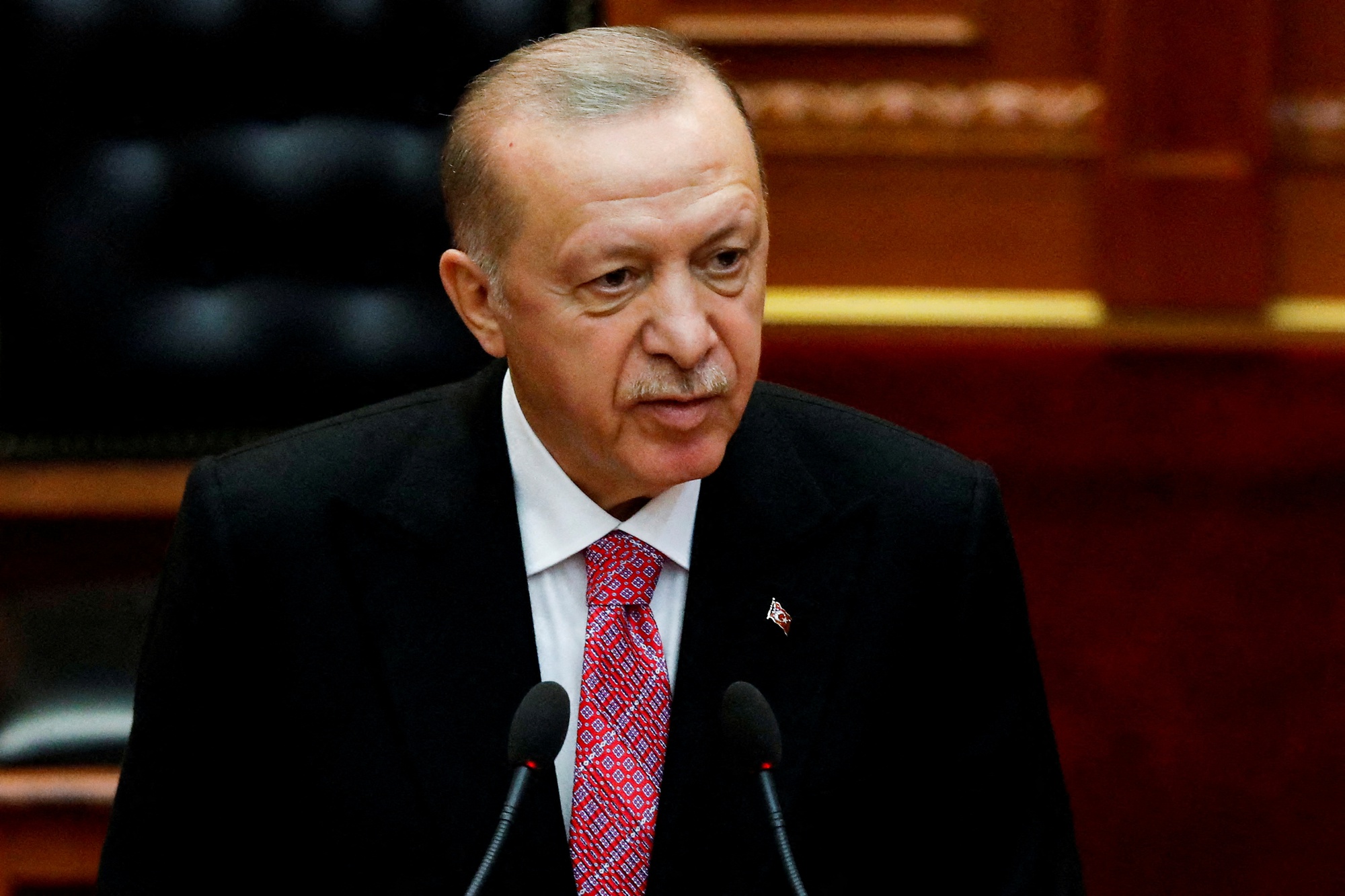 Turkish President Recep Tayyip Erdogan condemned Israel's response operation in Gaza. Photo: Reuters